Epeolatry Book Review: A Shadow of Your Former Self by Amy Grech


Disclosure:
Our reviews may contain affiliate links. If you purchase something through the links in this article we may receive a small commission or referral fee. This happens without any additional cost to you.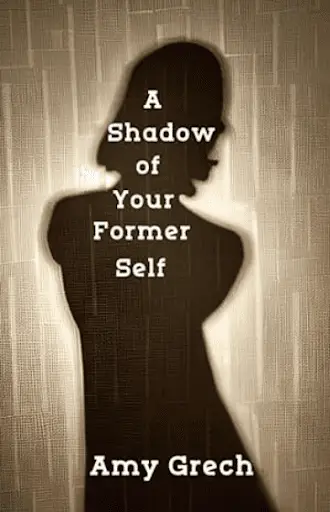 Title: A Shadow of Your Former Self
Author: Amy Grech
Publisher: Alien Buddha Press
Genre: Horror, Poetry, Short Stories
Release date: 19th June, 2023
Synopsis: A chapbook collection of dark short stories and poems.
Amy Grech's A Shadow of Your Former Self is a chapbook—a small booklet typically containing poems or fiction—at only 51 pages, but this small book concerns itself with some big topics. Most are grimly dark but a few show a certain mischievous humour which is always something I enjoy when I discover it in horror.
There are eight poems and six stories. Amongst topics covered are covid, gun crime, adultery, loss, and the aftermath of an atomic bomb.
The latter is the focus of "Midnight Munchies" a story told in dialogue form between Josh and Tyler, and is the source of that aforementioned humour. Tyler moans about having to "choke down" on uncooked baked beans, yet has devoured the "succulent meat" of his girlfriend, developing a newfound respect for "finger food," the latter is just one example of the wordplay sprinkled throughout these lines.
And does a story have to be long to be complete and perfect? "Hungry for More" is one line and so clever. Amongst the poems which grabbed me are "Machine Gun/Latté" and "Orange Julius". Both bring the gun into the spotlight.
In the case of "Machine Gun/Latté" the normalcy of the juxtaposition of gun and coffee cup in public, to me, being UK-based is particularly jarring. Even worse comes in "Orange Julius" where the everyday described in the first verses is wiped out in a scene of slaughter in the remainder. I have never been able to get my head around why someone would want to own a gun (as in the US).
Overall, this is an entertaining little collection to dip into.

/5
About the Author
Latest Posts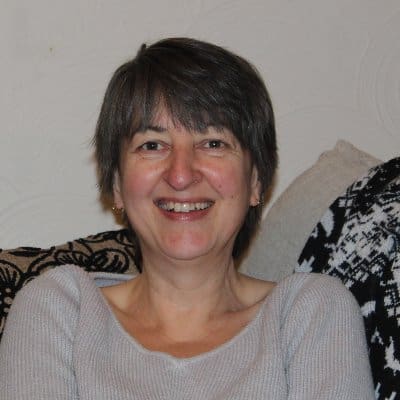 Stephanie Ellis writes dark speculative prose and poetry and has been published in a variety of magazines and anthologies. Her longer work includes the folk horror novels, The Five Turns of the Wheel, Reborn, and The Woodcutter, and the novellas, Bottled and Paused (all via Brigids Gate Press). Her dark poetry has been published in her collections Lilith Rising (co-authored with Shane Douglas Keene), Foundlings (co-authored with Cindy O'Quinn) and Metallurgy, as well as the HWA Poetry Showcase Volumes VI, VII, VIII, and IX and Black Spot Books Under Her Skin. She can be found supporting indie authors at HorrorTree.com via the weekly Indie Bookshelf Releases. She is an active member of the HWA and can be found at https://stephanieellis.org and on Blue Sky as stephellis.bsky.social.