Author Interview Daniel Cotton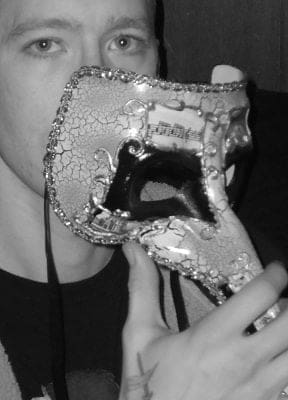 Daniel Cotton is the author of the 'Life Among the Dead' series from Permuted Press. There are currently two of the four novels in the series released and after he already has another project in mind. Read on to learn more about his writing process as well as what makes him tick!
Horror Tree (HT): First off Daniel if you could share a little about yourself with our readers?
Daniel Cotton (DC): I am from New Hampshire, but I've lived all over. My wife and I have settled in Iowa where we are raising our two boys. I am a machinist at a CNC factory, that's where I wrote many of my books and got the inspiration for a few more to come. There is something about the familiar routine of running my machines that allows my mind to drift into my own worlds.
HT: Can you share with our readers a bit about the world that you've created in 'Life Among the Dead'?
DC: The world of Life Among the Dead is no different from what we all know, people have to get up and go to work, until one day they wake to an outbreak of zombies. Overnight the dead simply seemed to cease being dead, and they got very hungry. I tried to make very real characters and put them in this unreal situation, I think I have given them very natural reactions to some unnatural circumstances.
HT: If you can describe a little on how working with Permuted Press has been from getting your novel from draft to print?
DC: I had actually just released Life Among the Dead 2: A Castle Made of Sand independently when Permuted Press contacted me. I had to pull both books down to the dismay of a surprising number of people that clamored for book 2. They had to wait just like I did, and it was a long wait. But, now my books have professional editing and covers. The staff at Permuted Press and all my fellow writers have a great relationship, if anyone needs technical help, research assistance, or proofreading there's always someone willing to help.
HT: When writing a novel do you plot it out or let the story come forth on page?
DC: I try to have as much of it planned out ahead of time as possible, I spend less frustrating hours staring at the screen that way.
HT: How do you develop your characters when writing them?
DC: I sketch a person in my mind, construct them out of attributes and characteristics. Then, I give them a voice and listen to them talk, shaping their personalities. I have one character in book 3 that was completely written, then I started to think about who should play him in the movie, if one is ever made, I saw an actor in an interview that would be perfect. I had to go back in and alter details to suit this person. It added so much to the man I had created.
HT: In naming your characters is there any rhyme or reason to them or are they random?
DC: Naming a character is one of the hardest parts about writing. I've used actual names of people I know, one of my Beta readers asked to be a character so I made it happen in book 3. Other character names are derived from aspects of their personalities or personal struggles. I do base some characters on actors and will sometimes use an element of the real person's name in the character's name.
HT: What drew you to the horror genre initially?
DC: Horror touches me like no other genre, it's primal. What you take away from other types of stories can be fleeting, fear stays with you. I do blend comedy and drama into my works but it's the tension and 'what's going to happen next' elements that drive us to keep reading.
HT: Are you a full time or part time writer?
DC: Part-time
HT: How does your family support your writing process?
DC: My wife and kids are my best cheerleaders, they love to hear that my books are doing well, they love hearing the good reviews and are sympathetic when I get hit with a bad one. My wife is the Alpha of all my Beta readers, she gets the first crack and is always ready to give me helpful advice.
HT: What is your ideal writing environment?
DC: As few distractions as possible, but not too quiet. I like something going on in the background like a show or movie. It has to be something I have seen already and know by heart so I can ignore it.
HT: What advice would you have for new writers?
DC: You just have to go for it. If you love what you've crafted it will come through in your writing and others will love it too. Not everyone will, there will be detractors, you aren't writing for their approval.
HT: After your work is finished do you read reviews posted about them? How do you react to negative reviews?
DC: I do read reviews, fortunately most have been positive. The negative ones make me feel down about what I've put out there, I doubt myself and have trouble getting back into the rhythm of my writing process when working on a story. But, I don't give up, I keep plugging away for those that appreciate my books and love my characters.
HT: Where can readers and fans alike find out more information about your books and upcoming projects that you're involved in?
DC: Readers can head to my site http://danielcotton.weebly.com/ I post all my books here and I even offer my best attempt at a blog. Folks can follow me on Twitter and Facebook for updates as well. I promise to respond to every e-mail I get. And, if anyone is interested in a signed Kindle edition, I'm on Autograph.
About the Author
Latest Posts
Stuart Conover is a father, husband, published author, blogger, geek, entrepreneur, horror fanatic, and runs a few websites including Horror Tree!