An Interview With Richard Thomas About 'Gamut'!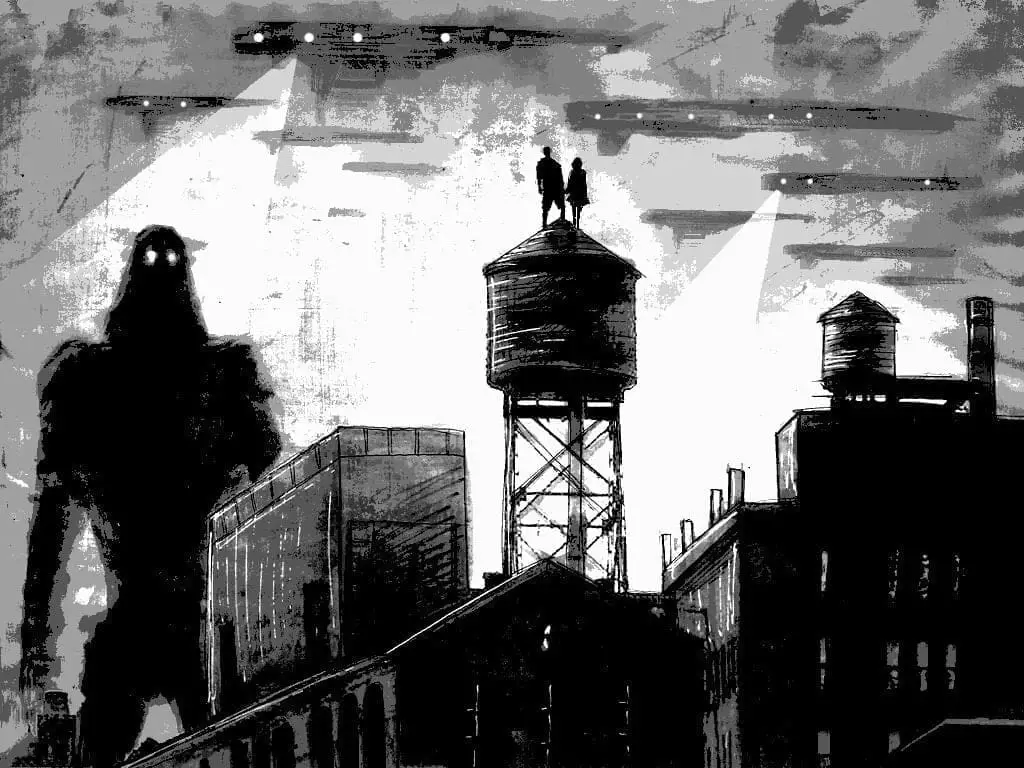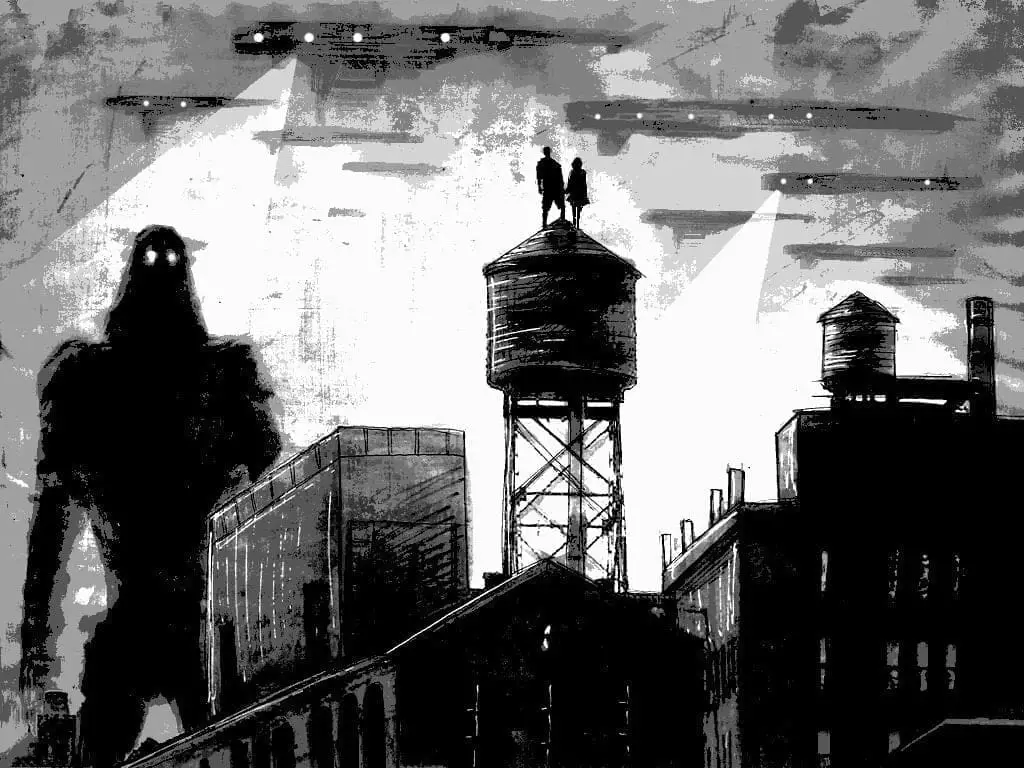 Richard Thomas is soon to be launching a new magazine titled 'Gamut' and we've had a chance to sit down and pick his brain on what to expect. Richard has some lofty goals for 'Gamut' that would bring strong stories to the table with a focus on quality that will bring an audience as he wants "to support the voices that aren't getting enough recognition" and "pay a great rate (twice the going professional rate)" which is something that I believe we can all greatly appreciate. Of course with such a dedication to the art the standards are going to be incredibly high.
Horror Tree (HT): Thanks for joining us today Richard. First off if you could share with the authors who frequent our site what exactly 'Gamut' is planned to be and what you hope to accomplish?
Richard Thomas (RT): Thanks for having me. Gamut is something I've been thinking of doing for years. I decided to get serious about it last year when I saw a few places go under, or close their doors to submissions. It's going to be an online magazine of neo-noir, speculative fiction with a literary bent. Essentially the same kind of fiction I write, the stories I publish at Dark House Press, the dark, edgy kind of tales I've published in the four anthologies I've edited—The New Black and Exigencies (DHP), Burnt Tongues (Medallion Press) with Chuck Palahniuk and Dennis Widmyer (Bram Stoker finalist), and The Lineup: 20 Provocative Women Writers (Black Lawrence Press). I think we need more markets that pay better rates (we're offering ten cents a word) and more publications that embrace the kind of weird, transgressive fiction that so many authors are writing today. I want to be part of the landscape, alongside excellent magazines and websites such as Tor, Nightmare, F&SF, Clarkesworld, The Dark, Shock Totem, Shimmer, Black Static, etc. Gamut means, "a wide range" and in this case, that refers to dark fiction. We will publish original fiction every week, as well as reprints, columns, poetry, non-fiction and lots of art.
HT: For such an ambition project can you lay out a little on how you plan on pulling this off?
RT: Sure! We're launching this Kickstarter in order to raise $51,000. We offer a few rewards, but the main one is a subscription for $30 a year (which is only $2.50 a month). I know to some that that may sound like a lot, but that's ONE Starbucks, ONE pint of beer, ONE trip to MacDonald's a month. We need about 1,700 people to subscribe. If the readers, authors, editors, and publishers who are out there want this to happen, it will happen. We already have a ton of excellent authors who are committed to this project, some fantastic illustrators and photographers, as well as dedicated staff and creative columnists. We'll generate over 400,000 words a year. The extra incentive to sign up NOW is that if you do, your rate will never go up. NEVER. As long as you renew, it'll stay that rate. Our usual rate will be $60 a year.
HT: Will issues of 'Gamut' be themed or just an open-ended love letter to darker literature?
RT: We aren't really going to have issues. It'll be an ongoing, breathing, expanding beast. Ideally, if we can hit a few stretch goals, we'll have new content every DAY. Which would be fantastic.
HT: Where did you get the idea to launch 'Gamut'?
RT: It's been brewing for years. I've enjoyed running Dark House Press, and editing those four anthologies. This seemed like the next logical step.
HT: Which of your work in the past has best prepared you to launch the magazine?
RT: That's a great question. I'd say all four anthologies did. The New Black was all reprints, so that's one way of getting work, soliciting, getting the rights—it was quite the adventure talking to big six presses, and obtaining permissions. Same thing for The Lineup. Exigencies was all original work, over 800 submissions sent in to DHP, which I personally read—all of them. It was important to me to do that myself, to personally arrange the content, and select the stories and voices that moved me the most. Burnt Tongues came about through a workshop at The Cult (chuckpalahniuk.net) where I was one of four workshop moderators. I read 100+ stories a month and picked the six I liked best, which were forwarded to Dennis, who selected the final six to show to Chuck. At the end of the year he selected the top 20 for inclusion in the anthology. I also came on board later as not just the editor, but essentially the agent, shopping the book after I tweaked our pitch, dealing with several offers, a bit of a bidding war, eventually signing with Medallion, who offered a very nice advance. So, each anthology, plus everything I do at Dark House Press, has prepared me for this. Also, I have 20 years in advertising as a graphic designer and art director, and eight years of experience as an author. I also try to surround me with talented people, and then get out of the way.
HT: Who else will be working with you behind the scenes on 'Gamut' and in what capacity?
RT: My fiction editors are Mercedes M. Yardley, Dino Parenti, and Casey Frechette. Many of you are probably already familiar with MMY's writing, but she also spent time at Black Static—she's amazing. Dino is an up and coming author, who really gets my aesthetic, you'll be hearing more about him soon, I'm sure. And Casey and I go back to The Cult and The Velvet days, he's familiar with many of the authors, and has a ton of energy and passion. They'll be handling all submissions, first readers, and stories that get majority votes (especially universal yes votes) will get passed on to me for a final decision. We also have Heather Foster in charge of poetry, who was in my MFA program with me, so talented (also had a story in Exigencies) and her assistant is Whittney Jones. We have three columnists—Max Booth III who will be extending his hotel escapades, Keith Rawson with essays and reviews, and RK Arceneaux with a bit of humor and real life observations, to break up all the darkness. Not to mention the artists—Luke Spooner doing original drawings for every story, and supporting work from George C. Cotronis (After the People Lights Have Gone Off), Daniele Serra (Exigencies), and Bob Crum. Jennifer Moore will handle the photography (The Lineup). And I haven't even mentioned the authors: Stephen Graham Jones, Laird Barron, Brian Evenson, Usman T. Malik, Matt Bell, Damien Angelica Walters, Letitia Trent, Mercedes M. Yardley, Alyssa Wong, Benjamin Percy, Lindsay Hunter, Axel Taiari, Amanda Gowin, Laura Benedict, Nathan Ballingrud, Dino Parenti, Ted E. Grau, Rebecca Jones-Howe, Sarah Read, Paula Bomer, Kelly Luce, Livia Llewellyn, Josh Malerman, Carmen Machado, Peter Tieryas, Kevin Catalano, Paul Tremblay, John Langan, Nina McConigley, Nik Korpon, Craig Wallwork, Steve Himmer, Antonia Crane, Steve Rasnic Tem, Kristi DeMeester, Tara Ison, David James Keaton, Cassandra Khaw, Nikki Guerlain, Lucy A. Snyder, JS Breukelaar, Helen Marshall, Amelia Gray, H. L. Nelson, Craig Davidson, Jacklyn Dre Marceau, and Lincoln Michel.
HT: When submissions open up to 'Gamut' what can authors expect? Will there be any surprises in the guidelines that normally wouldn't pop up?
RT: We will open up later in 2016 to submissions, if we hit our goal. Depending on how much we raise, we'll be looking for original fiction and reprints that match our aesthetic. Probably up to about 5,000 words, but maybe less. Longer work we'll discuss. We'll also be looking for poetry, and non-fiction. We may do a Flash Fiction Friday, that's part of our stretch goals. We may look for novellas, to serialize as well (our second stretch goal Stripped: A Memoir, which will run every weekend for our Saturday Night Special. The only surprise I can see is that we will ask that no reprints be online anywhere, not currently, and not for at least a year after.
HT: Will 'Gamut' be available in both print and digital? How many issues are you looking to publish a year?
RT: It will only be available online. We may do a Best of Gamut 2017 (print and ebook) if we reach that last stretch goal.
HT: What will authors love the most about working with 'Gamut'?
RT: I think they'll be in good company, first of all. We'll make sure to have 5-10 stories up the day we launch, and then we're looking at 104 stories (new and reprint) over the course of our first year. If you aren't excited to publish alongside these voices I've already mentioned, then you may want to check your pulse—you may be dead. And I hope they'll be excited to work with me, and my staff. They'll also get original artwork to accompany each story. We may not have the biggest audience to start, but with 1,700 paying subscribers, it should be a passionate, dedicated audience. And I hope it will keep growing.
HT: Finally, is there anything else that you would like to share with our readers?
RT: Sure. I've supported almost 20 Kickstarters over the years. Anywhere from $1 to $400, and each experience has been exciting and rewarding. There is nothing quite like being a patron of the arts. And we aren't asking for a donation, you're going to get some amazing content at Gamut. Be a part of something, help us start this publication, you can even help to shape the content, speak up during the Kickstarter, let us know what's missing, what you are most looking forward to, and possibly change the outcome. You can be here at the inception, be a part of the family, and I think that's pretty exciting—for readers and authors alike.
About the Author
Latest Posts
Stuart Conover is a father, husband, published author, blogger, geek, entrepreneur, horror fanatic, and runs a few websites including Horror Tree!