An interview with Author Jo Kaplan

An Interview with Jo Kaplan, author of It Will Just Be Us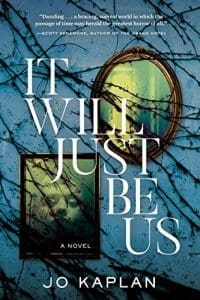 Describe your book cover; what are we seeing? How did it come about?
"In Wakefield Manor, a decaying ancestral mansion brooding on the edge of the Great Dismal Swamp in Virginia, there is a locked room." So starts the novel—and that mysterious locked room lies at the end of the third floor hallway. I like to think we're getting a glimpse of that hallway in the book cover. We see a vine-covered wall, which also evokes the setting of the swamp, and on that wall a mirror reflecting the hallway back at us. Maybe my favorite part of the cover is the shadowy face of a boy—the ghost who becomes integral to the story.
I adore how the cover designer, Melanie Sun, brought all of this together, and with beautiful colors, too! The publisher had asked me some very detailed questions to help nail down the best cover for the book, and I think they all did a spectacular job.
Tell me about your novel's genesis, and its inspiration.
It Will Just Be Us is, first and foremost, a haunted house story. I love a good haunted house story and knew I wanted to write one—but I also wanted to do something a little different with the haunting, and with the notion of ghosts. It was definitely inspired by great haunted house books like The Haunting of Hill House and House of Leaves, as well as by the dark psychology, moody atmosphere, and twisted history of the Gothic tradition.
But the idea of a house haunted by echoes of the past really coalesced from a concept into a story with the genesis of Julian, and the question of whether we can be haunted by the future as much as we are haunted by the past.
Tell me about Julian and his inspiration.
So, here's a funny coincidence: I was writing this book around the time my sister was pregnant with her first child—my nephew. And the book is about Sam Wakefield, whose sister is also pregnant… with her son, who may or may not be the creepy faceless ghost Sam keeps seeing around the house. To top it off—and this really was a total coincidence—my nephew's name sounds surprisingly similar to Julian.
But that's where the similarity ends. My nephew is a sweet boy and couldn't be further from the sadistic Julian.
The key question that really inspired the whole situation with Julian is that philosophical question: would you kill baby Hitler? In this case, if Sam is really being haunted by the ghostly presence of her sister's unborn son, and he is as evil as this ghost seems to be, then what will she do to stop him?
I love creepy kids in horror, so it was also just a great opportunity to play with that trope!
Without giving away the novel's ending, did you know where it was heading? In other words, were you headed toward that ending, or…?
Yes, I knew exactly where it was headed. I actually find it almost impossible to start writing a novel without some sense of its conclusion. I like to know where it's all heading so that I can work out how to get there. I love when a story surprises me, though—there are often elements of the ending I haven't quite worked out yet that crystallize once I've written my way there. But in terms of the main events and revelations, well, once I realize where a novel is going, it seems almost inevitable.
Are you a plotter or a pantser?
It's probably pretty clear from my previous answer that I'm a plotter. Often the middle section of a novel is less planned-out than the beginning and end, so there's still plenty of room to see where the story takes me as I write it, but I like to have at least a basic sense of plot to guide me.
Where do you write?
Currently, I'm lucky enough to have a home office that provides a peaceful place to write, although one of my cats nearly always jumps up onto my desk and gets in my way when I sit down, and he's just too adorable to push away. I love having a private, quiet place to write, but it's only recently that I've gotten to enjoy that, since my husband and I lived in a one bedroom apartment with a small desk against the living room wall, so I had to learn how to tune out whatever was going on nearby when I wanted to get my writing groove on. Sit me down in my own space with a cup of coffee and I'm set!
What is the first horror novel you ever read, and what made it appealing?
You know, that's a great question, and I truly cannot remember. I've been reading horror since I was a kid, starting with the Scary Stories to Tell in the Dark books and the Goosebumps series. My first horror novel was probably some forgettable children's horror book from the library—I used to churn through as many of those as I could get my hands on. I was just drawn to everything about the horror genre: the delightful spookiness, the ghosts and monsters, the supernatural encroaching on the real. Once I started reading horror, I just never stopped.
Do you have a favorite female author?
There are so many amazing women horror writers; one of my favorites is Shirley Jackson. We Have Always Lived in the Castle was another big inspiration for It Will Just Be Us, and is a book I could just read over and over again. Her short fiction is deliciously unsettling, too.
Some other favorites are Joyce Carol Oates, Gemma Files, T. Kingfisher, Jennifer McMahon, and S.P. Miskowski.
Who's your favorite female villain?
This is a hard one. I think I'm going to have to go with Annie Wilkes.
How do you watch horror? (In your pjs, alone, with popcorn?)
In the dark. I always have to turn out the lights to watch. It's just so much better and more immersive that way! Not alone, though—my husband likes horror, too, so we usually watch things together.
What writing tools are a must?
I think the only 100% necessary tool is your brain. For me, personally, I need a computer, though. I'm way too impatient to write by hand, and my fingers move much faster on a keyboard. All I really need is a word processor and a cup of coffee, but it's also helpful to have something on hand to jot down notes and ideas throughout the day, whether it's a little notebook or my phone.
Best writing advice you'd like to share?
"Be wary of all general advice." – Richard Bausch
About the Author
Latest Posts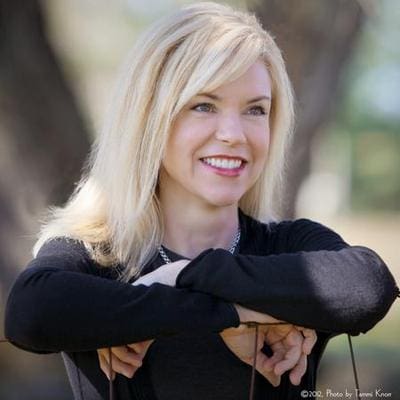 Catherine Jordan is the new review coordinator for Horrortree.com. She's a horror movie fan and a horror novelist, although she edits and writes in many genres. Ms. Jordan has been featured in a variety of anthologies, on-line publications, and print magazines. It was her pleasure to serve as judge for the Bram Stoker Award and for the ITW Young Adult Award. Catherine also facilitates writing courses and critique groups. She credits her five children with inspiring her writing material.
You can follow Jordan's work at her homepage and Amazon.