WiHM 12: An Interview With Michelle River of Eerie River Publishing

Michelle River and Eerie River Publishing
By Angelique Fawns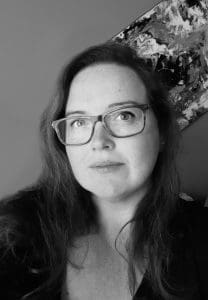 Michelle River and her Canadian-based small independent publishing house are helping other indie authors achieve their goals. Things are busy for this mother of two; River has a toddler and a newborn, but she still somehow finds the time to run her company. Focusing on horror, Eerie River Publishing provides a wide range of services like editing, formatting, cover design, and social media marketing. They have an ongoing submission call for their monthly contest, and the theme for February is "Monsters". Michelle River talked with me about how she finally brought her lifelong dreams to fruition. 
AF: Tell me about the creation of Eerie River Publishing?

MR: That is a pretty long story, but the crux of it really started in 2019 when I finally took the plunge into a lifelong dream of authorhood. I was lucky enough to find my way onto some wonderful indie author groups that promoted horror anthology calls and self-publishing. 
It all came together when I decided I wanted to create a shared world story written by multiple authors and publish it. I was the lead project manager and before I knew it, I had convinced some good friends Alanna, Ben, Drew and Zane, to write and publish our debut novel Storming Area 51: Horror at the Gate, under the Eerie River Publishing name. 
It was that experience that pushed me to open Eerie River Publishing to the public, instead of it being just for my individual projects. I opened the doors in late 2019 with the promise to always pay my authors, and I haven't looked back. 
AF: How did you originally become interested in horror?
MR: I don't remember a time I didn't love horror, I grew up on it. With the exception of my Dad, my entire family loves scary movies, shows and just about everything else. Growing up we would binge horror movies in my parent's dark basement, then try to scare each other around the house. It was a lot of fun and a tradition we have kept alive.
AF: What kind of writing do you do yourself?
MR: Right now, I don't really have time to write as much as I would like. Publishing itself is a full-time job, but when I can write I tend to write supernatural inspired horror or dark fantasy. 
AF: Who are your influences?
MR: I feel like I have taken inspiration from most of the books and authors I have read, the movies and shows that I have watched in some way or another. One of the first horror novels I read was Midnight by Dean Koontz, and that opened my eyes to the written genre of horror in adult fiction. Before that, I read all the regulars, Fear Street, Goosebumps, Night World collections, just to name a few. Dark fiction has always been my go-to preference.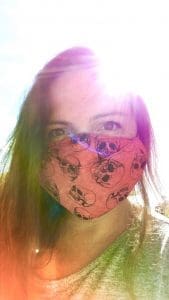 AF: Do you think there is a difference between the horror that comes from Canadian authors as opposed to other places in the world?
MR: That is a tricky question and one I don't know how to answer. I hate to say Canadian's are "Americanised" but we are a part of North America and tend to write with that voice. However, I believe Canadians, like all cultures and countries, have a uniqueness in the way they use the English language. 
I am lucky enough to have authors from around the world send in their manuscripts for consideration and I have the pleasure of reading every one of them. 
AF: What is exciting you most in the current field of horror?
MR: I am really excited to see that horror is starting to become more mainstream. We are seeing it in books, on the big screen and on our televisions more regularly. It gives me hope that one day when we walk into Barnes and Noble, or Chapters, that we will have more than one shelf to choose from, and more than three authors that are well known. 
AF: Any advice for writers submitting to Eerie River?
MR: Put your best foot forward. If there are specific formatting requests, please follow them. 
Pay attention to what the theme is. Right now, we are averaging a 5-10% acceptance rate for our "It Calls From" Series. We get a lot of story submissions and unfortunately have to reject some wonderful well-written stories because they do not fit the brief.  If the call is horror, we expect it to be scary. For example, "It Calls From the Doors" is opening soon. The theme on this is portals or other dimensions. However, we want at least part of the story to take place in our reality and within our timeline. So, if someone sends me a story that takes place in another universe, it doesn't meet the brief. 
AF: What is your stance on feedback in rejection letters?
MR: I use to offer personalized feedback in most of my rejection letters. However, we have grown so much over the last year it is impossible to keep up. That and I had a few nasty emails back that made me believe they weren't being appreciated. For the most part I will advise why it was rejected (not to theme, wasn't scary enough), but I don't get as detailed as I once did. 
That being said if you are a member of our Patreon account in the $5 or higher tier, I do offer personalized feedback on rejections. You just have to advise you want feedback and let me know you are a member in an email. 
AF: Tell me about your current projects and what readers can look forward to.
MR: Almost too many to count. 🙂
Feb: Midnight Shadow Release https://books2read.com/MidnightShadows
March release – Dark Fantasy Collection: 
With Blood and Ash https://books2read.com/BloodAndAsh
With Bone and Iron https://books2read.com/BoneandIron
March/April release: Magic drabble collection 
April release – It Calls From the Sea
May – Sentinel – Drew Starlings Novel
June – In Solitudes Shadow by David Green Novella
August – The Void by Neen Cohen Novella
September – A Sword Named Sorrow by Kara Dalkey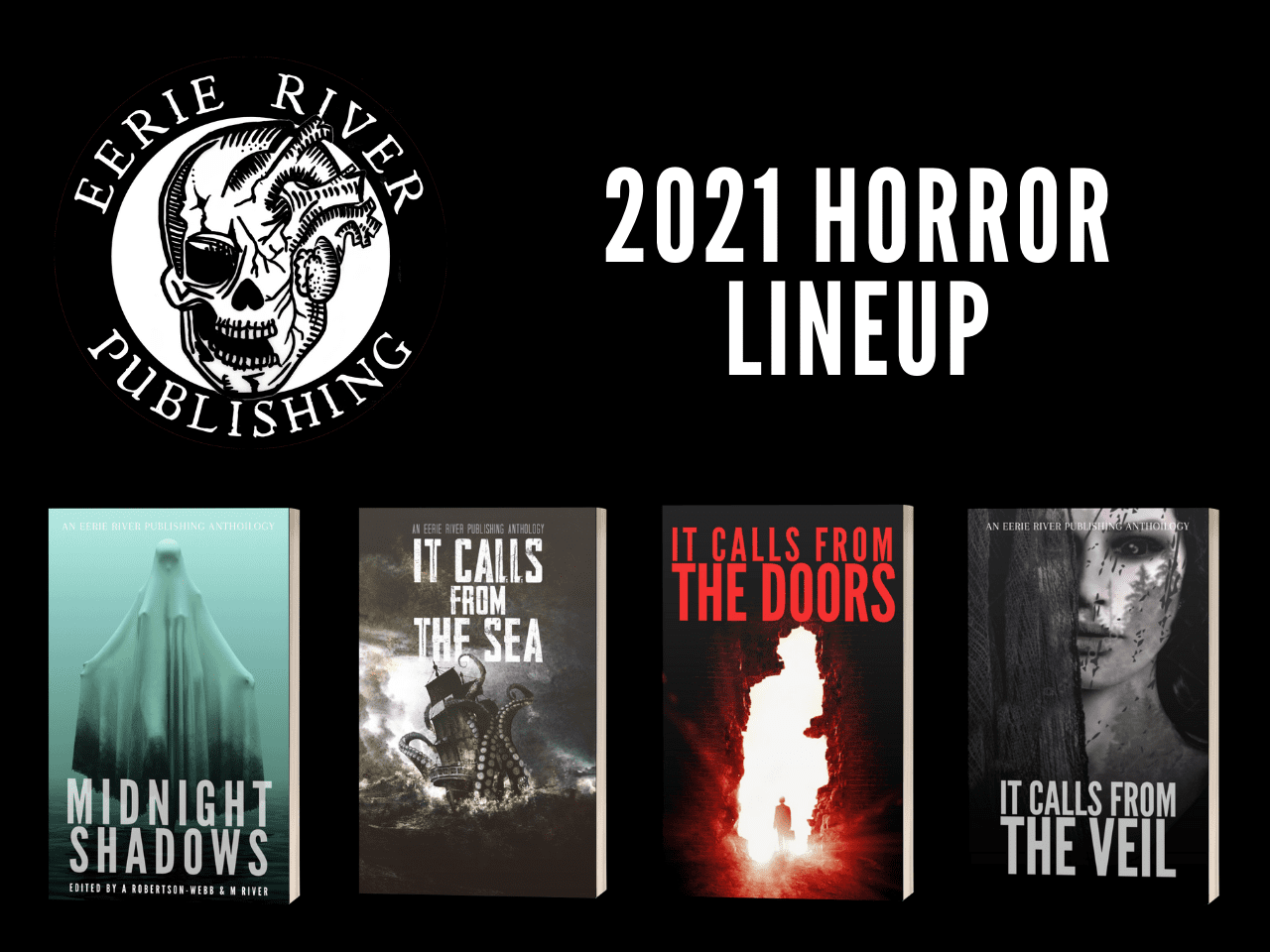 We also have a secret project we have been working on that will be releasing soon. This one is all about dystopian societies set a few generations after a world-altering event. It is really exciting and will have multiple novelettes released by different authors throughout the year, accumulating in one large collection. Watch out for that one as it is being announced soon!
https://www.eerieriverpublishing.com/
https://www.patreon.com/EerieRiverPub
https://twitter.com/EerieRiver
https://www.instagram.com/eerie_river/
https://www.facebook.com/EerieRiver
https://www.indiegogo.com/projects/eerie-river-the-journey-into-2021-and-beyond/coming_soon/x/25376059
About the Author
Latest Posts
Angelique Fawns writes horror, fantasy, kids short stories, and freelance journalism. Her day job is producing promos and after hours she takes care of her farm full of goats, horses, chickens, and her family. She has no idea how she finds time to write. She currently has stories in Ellery Queen, DreamForge Anvil, and Third Flatiron's Gotta Wear Eclipse Glasses. You can follow her work and get writing tips and submission hints at http://fawns.ca/.