7 Best Horror Book Cover Ideas & Inspiration
7 Best Horror Book Cover Ideas & Inspiration
We've all been drawn to a book by its cover at some point in our lives: a humorous photo, a catchy title, or a clean and minimalist design with a straightforward message. In a library or bookstore, a book cover should be designed to grab the reader's attention; otherwise, it will hardly be read or bought. "Bookshops, especially online ones, are like discotheques: you have three seconds, at most five seconds, to capture someone's eye. So, if you decide not to dress nicely, that is your choice, but you should be aware that you will not be seen," Ottavio Di Brizzi, head of nonfiction at the Italian publishing giant Rizzoli, explains.
In truth, according to The Book Smuggler, 79% of people say that book cover designs influence their choice to buy a book. Therefore, it is so important to make a book as appealing as possible by creating an innovative and eye-catching cover design. Above all, you need to build a clear and intelligible semantic world using pictures, colors, fonts, and graphical components that will elicit a certain concept or feeling in the reader. So, how to create a horror book cover that will sell your book? Let us share with you some tricks on how you can find outstanding cover ideas and inspiration for your book.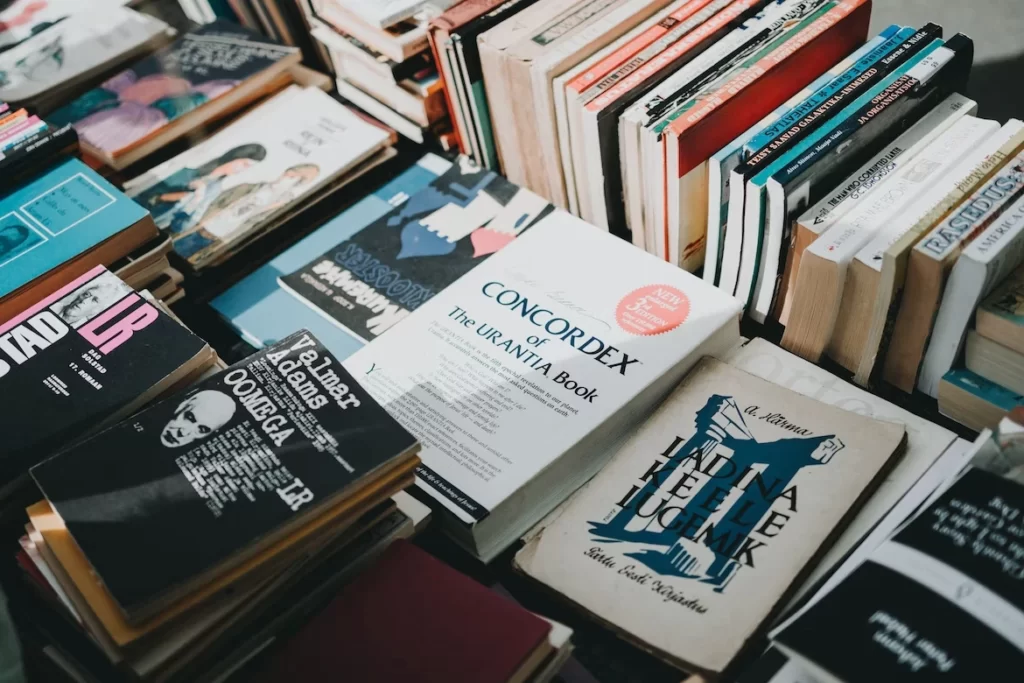 #1 – Create Book Cover Concepts
Most of us have considered how we want our book covers to look. Some of us may even store photographs of covers we like or wish to replicate. The first step in making your horror book cover is collecting all these ideas in one place. If you do not have such a collection yet, then you can go to the sites mentioned below for inspiration: 
Pinterest;

Goodreads;

Google;

Amazon.
Once done, make sure that you have a well-refined list of horror book covers that you like in one place and can access with ease.
#2 – Use Free Stock Images
When you have a book concept ready, you may need to outsource the photographs by using free stock photo sources. We strongly advocate stock photographs (if you cannot afford to have professional ones shot) since they are readily available for usage. Do you like the idea? Then go ahead and check the websites where you can acquire stock photos for free for your book cover.
If you want to step up your game with stock pictures, you may buy licenses for the images (which means you're typically the only one who can use that image). Here are some places to go for paid stock images:
Shutterstock

Adobe Stock Photos

Getty Images

iStock

StoryBlocks

Kate Max Stock

Stock Unlimited

Haute Stock
#3 – Select Horror Book Cover Typefaces
Fonts are important! Depending on the style of your book and even the mood or voice you want to communicate, the typefaces on your book cover may make or break how potential readers perceive your masterpiece. Horror clichés can take on a different meaning (and even a new audience) depending on the typeface selected. You must use a typeface for your cover that corresponds to the message, tone, and audience you are attempting to target.
#4 – Decide on Horror Book Cover Dimensions
A book cover cannot be designed willy-nilly. It is critical to have the correct book cover dimensions. What are the ideal proportions for a book cover? This is generally up to you and depends on the size of your book, although the most typical paperback book measurements are 6′′ by 9′′. This is not a requirement, but it is the most popular size for a paperback book and Amazon's default book dimension choice if you publish via them. Such dimensions also look well on Amazon Kindle, which readers use regularly.
#5 – Use Dedicated Cover Design Software
It's now time to combine everything you've made and acquired and design your real horror book cover that will popularize your content. There are several alternatives to pick from. Some of them are free of charge, while others are available for a fee. The good news is that you don't have to be an experienced designer to create a fantastic cover, regardless of what software solution you decide to go with. But you do have to apply specific techniques to make it appear as if an expert did your book cover. Using various design tools allows you to reach this goal. So, here are our best picks for book cover design software:
Adobe Spark 

Graphic Springs

Cover Creator

by Amazon

DIY Book Covers

Design Wizard
Feel free to pick any program from the list to create an outstanding book cover that will sell your book well. To make it work even better, you can create a trailer for your book introducing readers to your horror story with any video editing software like iMovie or any iMovie for PC alternative. Use royalty-free videos if you don't have your own footage. You can then post a video on YouTube or Facebook to reach your target audience and promote your book effectively.
#6 – Create 3 Different Cover Options
Instead of making a single solid cover, create three distinct cover options. You never know what will appeal to your target audience. When you simply create one cover, you limit yourself to one choice, which may not be the best decision for maintaining strong book sales. It is strongly recommended to have at least three distinct book cover options on hand. This allows you to go to the next phase and have your audience assist you in narrowing down your alternatives.
#7 – Run Your Book Cover Ideas by an Audience
You have no way of knowing what will be popular with your target demographic. Sure, if you've done your book research, you'll have a solid idea, but it isn't always a sure thing.  We're frequently too close to our books to know what's best for them. This is why we have it edited by someone else. When selecting what is best, new eyes might make all the difference. To gain input on your cover ideas, we recommend reaching a group of people to get feedback from them.
Wrapping up
Creating a book cover is a challenging but rewarding endeavor. When approached smartly and responsibly, it can help you sell your book better and reach out to a wider audience. If you are new to this business, stick to the above tips, and you will never fail. Thus, you will create an outstanding book cover and can even try your chances at different illustration contests. There are regular open calls for creative illustrators.
About the Author
Latest Posts
Stuart Conover is a father, husband, published author, blogger, geek, entrepreneur, horror fanatic, and runs a few websites including Horror Tree!