Epeolatry Book Review: Children of Time by Adrian Tchaikovsky


Disclosure:
Our reviews may contain affiliate links. If you purchase something through the links in this article we may receive a small commission or referral fee. This happens without any additional cost to you.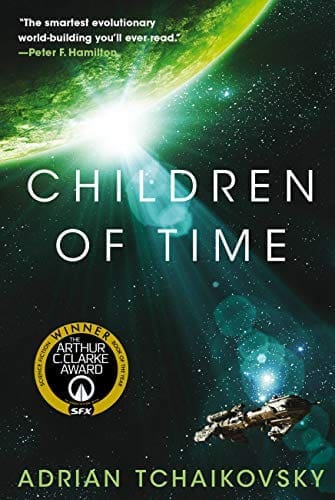 Title: Children of Time
Author: Adrian Tchaikovsky
Publisher: Pan Books, an imprint of Pan Macmillan
Genre: Science Fiction
Release Date: May 19th, 2016
Synopsis: The last remnants of the human race left a dying Earth, desperate to find a new home among the stars. Following in the footsteps of their ancestors, they discover the greatest treasure of the past age – a world terraformed and prepared for human life.
But all is not right in this new Eden. In the long years since the planet was abandoned, the work of its architects has borne disastrous fruit. The planet is not waiting for them, pristine and unoccupied. New masters have turned it from a refuge into mankind's worst nightmare.
Now two civilizations are on a collision course, both testing the boundaries of what they will do to survive. As the fate of humanity hangs in the balance, who are the true heirs of this new Earth?
Avrana Kern and her crew have terraformed a perfect planet for an ambitious project. On this planet they will deposit monkeys and infect them with an uplift nanovirus that rapidly increases the rate of evolution. What would normally take eons, will only take a few generations. Then Kern and the others will wake from their frozen slumber and meet their progeny. This planet would only be the first of many as humanity spreads across the universe.
But not everyone on Earth agrees with this plan and at the last moment, an apocalyptic tragedy strikes. Earth is ruined, and the nanovirus infects not primates, but spiders.
Tchaikovsky expertly leads the reader through generations of spiders as they grow and evolve. The story is captivating and for a while, you can almost forget that you're reading about uplifted spiders, until they start using tools or throw a grenade and you're left with the jarring implications of a planet full of sentient spiders. 
Rushing toward them are the last remnants of humanity. The humans are eager to find a terraformed Eden, but have no idea that the planet has already been claimed. Tchaikovsky juxtaposes the spiders as they grow ever more civilized against the humans who are degenerating, but the contrast is not perfect or cliche. There are kind, brilliant humans to cheer for and the jumping spiders have their own prejudices. 
The females of this particular breed of jumping spiders eat the males after mating. In their society, male spiders are second class citizens, subject to abuse and murder at the whim of the females. Living with the male spiders as they struggle for basic rights moved me to literal tears.
I am not typically a science fiction fan. I find deep scientific descriptions off putting, but Tchaikovsky presents all of his obviously careful and detailed research in an approachable and accessible style. I think anyone can read and enjoy this book and I cannot stop recommending it.


/5
About the Author
Latest Posts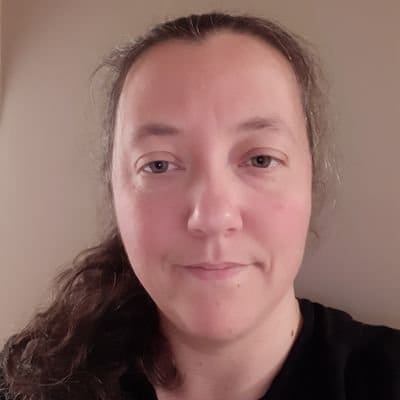 Melody lives in Ontario, Canada and writes short, dark fiction. She has been published in several anthologies and online publications. In university, she studied Ancient Greek and Roman Studies and often infuses her work with elements of Greek mythology. She also loves reading, embroidery, and martial arts. You can follow her homepage at: https://www.blog.melodyemcintyre.com/
Homepage: https://www.blog.melodyemcintyre.com/MelodyEMcintyre.com
Twitter: @evamarie41.