25 Gripping Fantasy Books You'll Love
Do you love to immerse yourself in fictional worlds? If so, fantasy is a brilliant genre. It provides an excellent sense of escapism.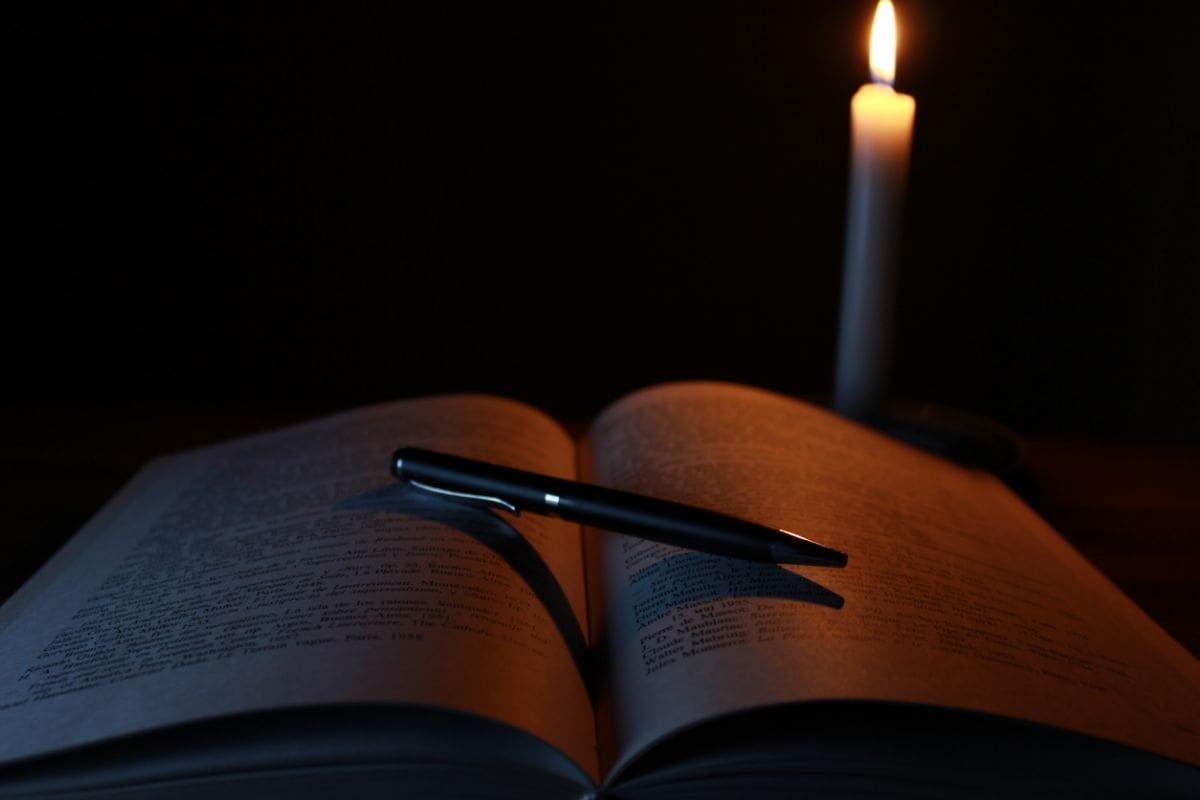 So if you are looking for the next fantasy book that will keep you hooked from start to finish, here are 25 reading suggestions!

A Court of Thorns and Roses is the first book in the epic fantasy series by Sarah J. Maas. The novel follows Feyre, a nineteen-year-old who is accused of murder. As a result, she is taken to the faerie lands known as Prythian.
This fantastic novel is a cross between fantasy and fairytale, creating a unique narrative that you are sure to devour.
If you are interested in Greek mythology, you will love Circe. This gripping novel, written by Madeline Miller, is set in the Heroic Age.
Miller explores Greek mythology from a fresh perspective, as the book follows the titular witch Circe as she learns to harness her magical powers.
The book that launched the Song of Ice and Fire series as well as the smash-hit series, A Game of Thrones is a fantasy masterpiece.
George R. R. Martin creates an intricate web of political deceit and plotting set in the fictional land of Westeros. Complete with dragons, white walkers, and direwolves, this medieval-inspired fantasy novel is ideal for lovers of this genre.
Neil Gaiman's American Gods explores different mythologies, creating a fascinating tale of adventure. The novel takes a dark look into American mythology by depicting the differences between Old and New Gods.
American Gods focuses on the perspective of Shadow Moon, a former convict who is released into an unfamiliar world.
The Golden Compass by Philip Pullman is the first novel in the His Dark Materials series. A young girl named Lyra Belacqua embarks on a thrilling adventure to find her friend Roger and Lord Asriel, her uncle.
In this must-read book, the souls of humans manifest in the form of animals, known as dæmons.
S. Lewis created a classic fantasy novel when The Lion, the Witch and the Wardrobe was released in 1950. Though the book is aimed at children, this fantasy text is still a sensational read for adults too!
Set during World War II, the Pevensie discover the fantasy land of Narnia, which can be accessed through a wardrobe.
Written by Jamaican author Marlon James, Black Leopard, Red Wolf is a fantasy novel that is influenced by African mythology. Consequently, it has a very different voice from many of the books on this list.
It is centered around the conflict between the South Kingdom and the North Kingdom, a land that is inhabited by vampires and witches.
Susanna Clarke's Jonathan Strange & Mr Norrell is set in England during the 19th century. However, this world is very different from our own. Instead, magic returns and empowers two people, namely Jonathan Strange and Gilbert Norrell.
This supernatural tale focuses on the relationship between these two men, which gradually develops throughout the book.
Best suited to readers of science fantasy, the Fifth season is a page-turning book that you will find difficult to put down. It marks the first book in the Broken Earth series by N. K. Jemisin, a series that's overflowing with tragedy.
A woman named Essun must hide her identity as an orogene and protect her family.
No fantasy book compilation would be complete without The Lord of the Rings by J. R. R. Tolkien. As a sequel to The Hobbit, this novel is set in the fantasy world of Middle Earth.
After inheriting a deadly ring that is desired by the dreaded Sauron, Frodo Baggins begins an adventure to destroy it. The Lord of the Rings is one of the most beloved and best-selling books of all time!
This stunning debut novel from Helene Wecker is a display of sophisticated writing. The fantasy novel uses the historical fiction genre to craft a unique narrative about two monsters.
These monsters, a jinni named Ahmad and a golem called Chava, are displaced in New York City during the 19th century. The book depicts the relationship between these two characters.
First released in 1965, Dune represents an impressive mix of science fiction and fantasy. This epic tale takes place in the fictional world Arrakis, which proves to be a harsh environment.
Having been transformed into a film series starring Timothée Chalamet, Frank Herbert's Dune has experienced a massive launch in popularity.
The Magicians is a fantasy novel by Lev Grossman aimed at new adults.
In this book, Quentin Coldwater begins studying at the Brakebills College for Magical Pedagogy. The book was inspired by the Chronicles of Narnia and the Harry Potter series so it's worth a read if you enjoy these series.
If you are a young adult who appreciates the fantasy genre, we highly recommend reading A Wrinkle in Time. Meg Murry and her friends begin a journey that will take them through time and space.
One of the main reasons why we adore this gripping book is its exploration of themes such as aging, morality, and spirituality, which will allow readers to deal with important questions.
If you love a bit of romance in your books, you will adore The Princess Bride by William Goldman. This adventure narrative is very comparable to a traditional fairytale.
The Princess Bride is a tale of love and romance. Lovers Buttercup and Westley are separated. This book details their attempts to be reunited.
A Brightness Long Ago by Guy Gavriel Kay is a fantastic read for fantasy enthusiasts. It covers interesting themes, such as memories and choices. Plus, it was inspired by Italian history.
The story is about Guidanio Cerra, also known as Danio, reflecting on his youth and the choices he made, allowing the reader to better understand this fascinating character.
Mary Stewart's The Crystal Cave demonstrates a clear passion for Arthurian legend. It presents a new perspective of Merlin, a classic mythological character.
This novel is a chance for Merlin to tell the tale of his role in the rise of King Arthur. If you are obsessed with classic mythology, The Crystal Cave is a perfect match.
Osten Ard is a peaceful location that is threatened by war in the form of the villainous Storm King. The fate of this land lies in the hands of Simon, an ordinary scullion.
As the beginning of the Memory, Sorrow, and Thorn series, The Dragonbone Chair is essential reading for fantasy lovers.
Who Fears Death is a post-apocalyptic fantasy that is not afraid to wrestle with themes of race and belonging. Nnedi Okorafor writes a masterful and poignant fantasy book.
Who Fears Death is about a woman named Onyesonwu, who has the power to change the world with her magical abilities.
The Bone Clocks by David Mitchell offers an interesting depiction of immortality. This book is an excellent example of sophisticated storytelling and witty writing.
The book focuses on five different narrators. The protagonist is Holly Sykes, who provides a loose link between these different perspectives. Despite appearing to be a normal girl, Holly possesses psychic abilities.
Like Circe, The Song of Achilles is a unique retelling of Greek mythology. This modern version of Homer's Iliad is about the relationship between Patroclus and Achilles amidst the Trojan War.
Also written by Madeline Miller, this fantasy novel is a poetic and passionate piece of writing.
Ursula K. Le Guin's fantasy novel A Wizard of Earthsea was first published in 1968. Since then, it has proven to be incredibly influential in the fantasy genre.
As a bildungsroman, it tells the story of Ged, a young mage who has to take responsibility for his magical powers.
If you are interested in the paranormal, Ninth House will likely become your new favorite book.
Written by Leigh Bardugo, it follows Alex Stern, a drop-out student with the ability to see ghosts. However, Alex is soon thrust into the world of mysterious societies and dark magic.
This book is an unusual combination of police drama and weird fiction, two genres that China Miéville manages to weave effortlessly.
It is centered around Tyador Borlú, who launches an investigation into the murder of a student. This brings the inspector to the twin cities of Besźel and Ul Qoma.
From the genius of Terry Pratchett and Neil Gaimon, Good Omens is about the relationship between Aziraphale, an angel, and Crowley, a demon.
Having become satisfied with their lives on Earth, Crowley and Aziraphale team up to stop the End Times. Among the confusion, the Antichrist is misplaced!
Final Thoughts
If you are a fantasy fan, these 25 riveting books are sure to keep you entertained. So whether you are looking for a light read or something a little more substantial, there is something for everyone!
About the Author
Latest Posts
Stuart Conover is a father, husband, published author, blogger, geek, entrepreneur, horror fanatic, and runs a few websites including Horror Tree!