Winter Of Zombie Blog Tour 2014: Spotlight On Jay Wilburn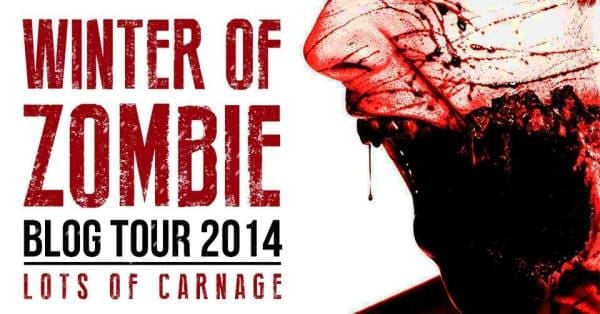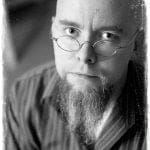 Your name.
Jay Wilburn
Why zombies?
Zombies are the blank slate to tell and reflect whatever story you want to tell with characters, setting, action, etc. They are a unique horror vehicle for storytelling.
What is your latest zombie release?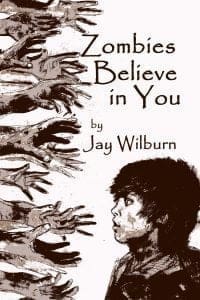 My story "Dead Song" appears in Zombies: More Recent Dead with Prime Books.
Quick description of it.
It is an anthology of some of the best zombie short stories of the last few years including work by Joe McKinney, Jonathan Mayberry, Joe Lansdale, Neil Gaiman and more. My story follows the development of music during the zombie apocalypse and a strange mystery that continues into the recovery.
Something unique about it.
The story follows a voice over for a documentary. The horror sneaks up on you.
Links for people to buy it.
http://www.amazon.com/Zombies-More-Recent-Mike-Carey/dp/1607014335/ref=sr_1_1?s=books&ie=UTF8&qid=1412959549&sr=1-1&keywords=zombies+more+recent+dead
Your promo links.
http://jaywilburn.com/
Your short Bio.
Jay Wilburn lives with his wife and two sons in the swamps of coastal South Carolina. His novels include Loose Ends and Time Eaters. He is currently working on a novelized version of "Dead Song." Follow his many dark thoughts at JayWilburn.com, on his Facebook author page, or @AmongTheZombies on Twitter.
* * * * *
The stench of frozen rotted meat is in the air! Welcome to the Winter of Zombie Blog Tour 2014, with 10 of the best zombie authors spreading the disease in the month of November.
Stop by the event page on Facebook so you don't miss an interview, guest post or teaser… and pick up some great swag as well! Giveaways galore from most of the authors as well as interaction with them! #WinterZombie2014
https://www.facebook.com/events/1524813084430035/?ref_notif_type=plan_user_joined&source=1
AND so you don't miss any of the posts in November, here's the complete list, updated daily:
http://armandrosamilia.com/2014/11/01/winter-of-zombie-post-list-winterzombie2014/!
About the Author
Latest Posts
Stuart Conover is a father, husband, published author, blogger, geek, entrepreneur, horror fanatic, and runs a few websites including Horror Tree!