WIHM: Anxiety: The Horror Writer's Best Friend

Guest Blog Post by Deborah Sheldon
Horror fiction is the exploration of helplessness in the face of pain, transformation and death; our free-floating anxieties pinned down in prose. And women who write horror might have an interesting edge over male writers: their increased rates of anxiety. According to the 2017 Household Income and Labour Dynamics in Australia (HILDA) survey, women are roughly twice as likely as men to suffer from diagnosed anxiety, across all age groups.
Perhaps men's reluctance to seek medical help for fear of looking "weak" means they're under-represented in the statistics. That caveat aside, the HILDA survey sounds about right. My female friends and I are a tightly-wound bunch, while the men in our lives – husbands, sons, brothers – don't lie awake and worry about things that mightn't ever happen. How come? There are various theories. Here are three to contemplate.
Firstly, men have agency over their bodies. Women are riding a runaway biological train that includes menstrual periods, pregnancy, childbirth, breastfeeding and menopause. "I just never know what my blasted body is going to put me through next," remarked a friend over lunch recently, and I nodded in fretful solidarity. She's a writer too. Is it any wonder that her stories reflect the challenges of our fickle female anatomy? Many of my own stories stem from medical experiences, warped and reimagined, and ramped up with the dreaded "what if?" that is anxiety's clarion call.
Secondly, women are physically more vulnerable. On average, one Australian woman is murdered every week by a partner or ex-partner, which reflects just the very tip of our domestic violence epidemic. Over Christmas, I was browsing the wonderfully named Subreddit, She Breasted Boobily Down the Stairs (r/menwritingwomen) when I came across a thread featuring a quote from renowned fashion designer, Oscar de la Renta: "Walk like you have three men walking behind you." Now, what he meant was that women should strut their stuff with confidence. But most responses were about fear. Elriuhilu wrote, "My first thought was that he meant walk like you're in terrible danger." Rain3009 commented, "Honestly just reading it made me tense up." Yeah, same here.
And finally, women tend to be financially more vulnerable. Taking time off work to raise children hurts a career and affects lifetime earnings. If you can't afford to leave, what then?
Anxious people are drawn to writing, perhaps as a form of self-soothing. (Does it work? Hard to say. Writers are twice as likely to commit suicide than non-writers, according to researchers at Sweden's Karolinska Institute.) One thing I know for sure: if I didn't have anxiety, my bibliography would be a lot shorter. Anxiety can be an endless wellspring – or bottomless abyss, depending how you look at it – of literary inspiration. And that's good news (I guess?) for writers, at least professionally if not personally. And it's good news for fans of horror fiction, especially those with anxiety. Danish scholar, Dr Mathias Clasen, has found that exposure to scary books and films can help anxious people to better manage stress by offering a safe, manageable way to work through negative emotions.
Since February is "Women in Horror Month", why not go out of your way to explore works written exclusively by women? But be warned: you might discover all sorts of fears you never knew you had.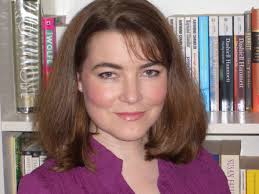 Deborah Sheldon
Author
Deborah Sheldon is an award-winning author from Melbourne, Australia. She writes short stories, novellas and novels across the darker spectrum of horror, crime and noir. Some of her titles include horror novels Body Farm Z, Contrition and Devil Dragon; the horror novella Thylacines; the romance-suspense novella The Long Shot; and collections Figments and Fragments: Dark Stories and the award-winning Perfect Little Stitches and Other Stories (Australian Shadows "Best Collected Work 2017"). Her short fiction has appeared in many well-respected magazines such as Quadrant, Island, Aurealis, Midnight Echo and Dimension6. Her fiction has been shortlisted for numerous Australian Shadows Awards and Aurealis Awards, long-listed for a Bram Stoker Award and included in various "best of" anthologies. She also guest-edited the 2019 edition of Midnight Echo. Other credits include TV scripts such as Neighbours, feature articles for national magazines, non-fiction books, stage plays, and award-winning medical writing. Visit her at http://deborahsheldon.wordpress.com