Horror Tree presents … An Interview with John Everson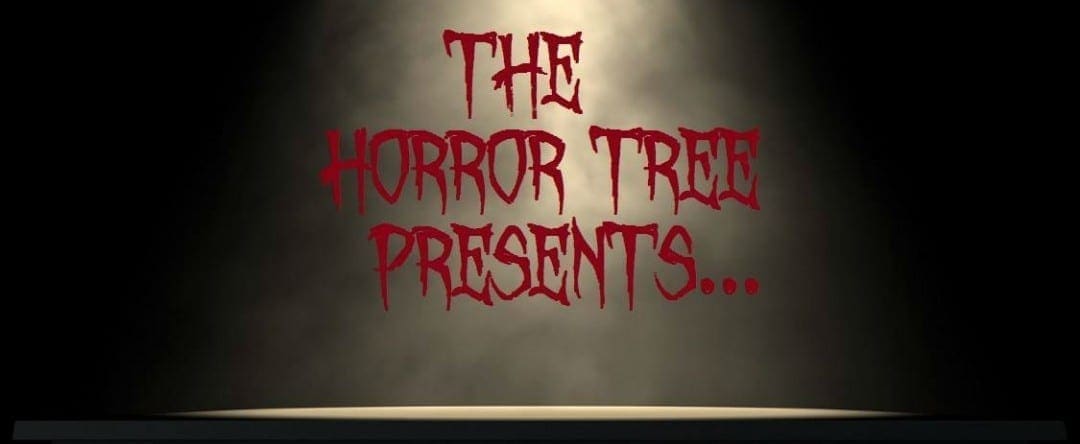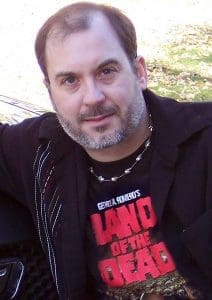 In 2010, the old Leisure Books horror club sent me a book titled The 13th by John Everson. The plot centered around an abandoned resort hotel that started showing signs of life after a century of neglect. What I discovered inside those walls was terrifying. The book, especially the ending, remains an all-time favorite and vaulted Everson onto my list of favorite horror authors.
Most of Everson's novels are visceral, erotically charged bloodbaths. His Bram Stoker Award nominated novel, NightWhere, is a masterpiece of taboo horror that had me cringing and squirming at times. Literally. Everson's demonic debut Covenant won a Bram Stoker Award for a First Novel in 2005.
2019 had Everson buzzing over the new Netflix series V-Wars. Why? Because he saw the vampiric Dubov sisters on TV, characters he created for Jonathan Maberry's V-Wars books.
"It's pretty surreal to see characters you created appear on TV, played by real actresses," Everson said in an exclusive interview with Horror Tree. "Especially when you were not at all part of the development process, and other writers did the adaptation – so watching it was really seeing it brand new. I was in the dark about what direction the series was going to go in until I sat down to watch it.
"I knew back in 2018 that they were developing V-Wars into a Netflix series, but initially, it sounded like they would only be using Jonathan Maberry's characters in the ultimate TV story arc, which makes sense – he was the creator of the book series and did a whole comic book series as well.  So over last winter, I didn't give the series much thought, other than to wonder occasionally how the whole thing would turn out.
"I was certainly psyched that something I'd been part of – even if just in a small way – was going to TV. That's cool, no matter what. But then, last spring, I happened to see a cast listing for the series posted online and realized that Danika and Mila Dubov were listed as main characters in V-Wars Season One. I was wildly anxious for the series to hit Netflix after that – because I wanted to know what they did with my characters! Did any of my actual stories survive, or did they just use the "idea" of two sister vampires and write completely new stories?
"I had to wait six months to find out, but I was really happy with how it turned out. Kimberly-Sue Murray perfectly captured the independent, self-centered sensuality of Danika, and Laura Vandervoort really plays the fierce, wounded, out-for-revenge sister to the hilt. The core idea behind the troubled sister relationship was maintained and the main plot points that I wrote are there as well. Some things are rearranged, or abbreviated a bit, which makes sense, because in the series the sisters are secondary leads, not the main attractions as they were in my stories."
In 2019, Everson released his 11th novel overall and his second novel with Flame Tree Press, The Devil's Equinox, where he introduces us to another ritualistic secret sex club reminiscent of NightWhere. Again, Everson boldly tackles taboo subjects involving graphic sex and torture, which certainly adds a level of intensity to his stories. Is there a line he won't cross?
"Honestly, it's a lot of fun to go to those dark places," Everson said. "The thing that always attracted me to fantastic fiction was the element of 'not-of-this-earth' that the stories explored. They really took you to a place you could never go to without a book. As a reader, when I sit down with a story, I want to be taken to a place that is not reality. That's why I don't write 'serial killer' style horror. Serial killers are real. You can find them in the newspapers too frequently. So, stories about that kind of horror don't take me away from reality.
"When I grew up, I read a ton of science fiction and a bit of fantasy, because those stories took me to strange and unusual worlds, with odd creatures and fantastic situations. As I grew older, I found that supernatural horror could do that too. And horror with 'adult' themes could really go to some weird places. Humans are naturally voyeuristic about sex and death. If they weren't, we wouldn't have so many traffic jams caused by people slowing down to stare at accidents, and porn wouldn't have effectively created the Internet. So, horror with sexual overtones definitely has an audience.
"NightWhere is kind of a 'sex club from hell' and definitely has some of the most extreme things I've ever written happen in it. But I don't believe that a place like NightWhere can realistically exist, so as violent and extreme as it gets, it's also 'safe' in a way to write about. It's fun, no matter how twisted it gets, because it's escapist.
"So, basically, I write the kinds of stories I want to read. I guess the 'line I won't cross' is writing about things that I wouldn't be sucked into reading. Because in the end, when I write a story, I'm entertaining myself first, and hoping second that there are some other people as nuts as me who might also want to read it."
Flame Tree Press is releasing Everson's 12th novel, Voodoo Heart, later this year.
"Voodoo Heart really goes back to the dawn of my career in horror fiction," Everson said. "When I worked with Twilight Tales Publishing to create my second book-length collection of short fiction back in 2003, I had titled the book Vigilantes of Love even though there was no story in the book called that. The publisher was doing the final proof of the book when I came up with a story that was actually called 'Vigilantes of Love' and asked if we could include it. 'Vigilantes' was a story about Detective Lawrence Ribaud, who was investigating a strange series of disappearances in New Orleans. Every month, on the night of the full moon, people disappeared, leaving behind blood on the sheets, but no other clues. Ribaud himself woke up to a 'bloody bed' with his wife missing, so he has a personal, emotional stake in finding what is behind the disappearances – which are also multiplying alarmingly every month. It soon becomes clear that voodoo is somehow involved, and he must get beyond the front shop tourist trap New Orleans voodoo to find the real thing.
"Back when I wrote the story, my editor at the time encouraged me to flesh it out more before agreeing to put it in the book (the original was really just a vignette). I did that, and it was dropped in as the title story at the end of the book – literally a day or two before it went to print. My editor also said that there really was a whole book waiting within that story, and I agreed. It just took me 16 years to finally sit down and write it!"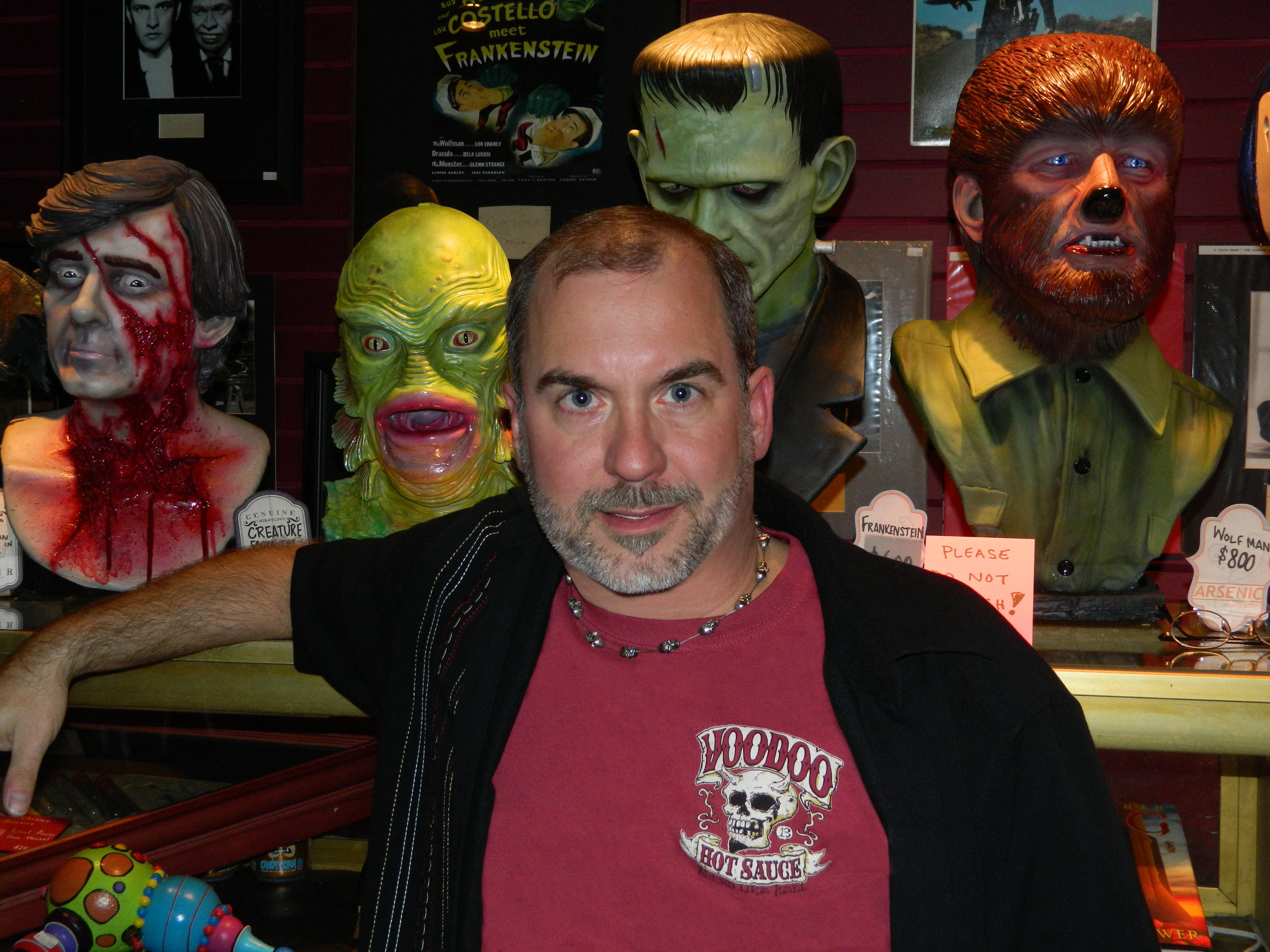 Since Horror Tree is a site that supports writers with markets, publicity, and writing advice, I asked Everson if he can offer any tips to writers.
"I've always said that every writer's path is different, and what is the 'right way' for one is absolutely the 'wrong way' for another – so who am I to give anyone else advice?" Everson said. "For me, I always thought that honing your 'voice' by writing short fiction was the way to go before attempting a novel. I'd published short fiction for 10 years before my first novel, Covenant, came out. But some writers start with a novel and never really do short fiction.
"For some writers, self-publishing is perfect – they don't have any interest in trying to break down the walls of traditional publishing, they just want to have their stories out in the world. For me, that was never enough. If I spent months writing a book, I wanted to make sure it had the best potential to reach the most readers possible, and that meant being allied with a publishing house that actually had money and editors and a marketing department. Not to mention a sales force and distribution. The tools to publish are easy. Getting the finished product in front of readers in a substantive way is the hard part. There are self-published authors who do it and do it well. But to me, you have a higher likelihood of success by working with a publisher who actually gets your books on the shelves (not the web pages) of Barnes & Noble stores.
"I have self-published one novel, Redemption, but only because I wanted to write the final book in a trilogy when the publisher of the first two books didn't want it. Not surprisingly, that novel has sold the fewest number of copies of any of my books (which is a shame, because I think it's a fun book that really ties up the first two novels, Covenant and Sacrifice). I've also republished some of my earlier books (like Vigilantes of Love) to make them available again, because the original publishers have gone out of business. But keeping your catalog in print is a different mode of publishing than putting out a book from scratch."
Anyone who wants to know the real John Everson can read his entertaining end-of-year blog on his website where he shares all the highlights, personal and professional, of his life. He has a family plus a lot of interests and a busy professional life outside of writing. Why does he find the time to write horror novels?
"I'm really just an intrinsically creative person," Everson said. "I always have to be 'making' something. I have always written fiction, written music, enjoyed gardening … I like to cook, I occasionally fumble about with woodworking. At the end of the week, I like to know that I've actually 'made' something that didn't exist before. Preferably something that people can actually enjoy.
"If I just sit and watch TV, I feel like I'm just wasting my life (even if I really enjoyed all the TV shows). It does seem to get harder and harder to carve the time out to write, because life just seems to grow increasingly manic. Sometimes I think that I'd get more enjoyment by just sitting back and watching old giallo movies or playing pinball machines in my basement arcade than spending all those hours writing.  But eventually I'd get bored and need to actually make something again. Passively watching other people's creativity isn't enough for me. I need to produce something of my own to feel happy."
LINKS:
Website: http://www.johneverson.com/
Twitter: @JohnEverson
Facebook: https://www.facebook.com/johneverson
About the Author
Latest Posts
Lionel Ray Green is a horror and fantasy writer, an award-winning newspaper journalist, and a U.S. Army gulf war veteran living in Alabama. His short stories have appeared in more than two dozen anthologies, magazines, and ezines, including The Best of Iron Faerie Publishing 2019; America's Emerging Science Fiction and Fantasy Writers: Deep South; and Alabama's Emerging Writers. Drop by https://lionelraygreen.com/ and say hello.