REMAINS TO BE TOLD – An Interview with Kiwi author Marty Young

REMAINS TO BE TOLD – An Interview with Kiwi author Marty Young
In this unique interview series, we chat with the contributors of Kiwi horror anthology Remains to Be Told: Dark Tales of Aotearoa, edited by five-time Bram Stoker Award-winner Lee Murray (Clan Destine Press, 1 October). 
Today, we welcome author Marty Young, whose haunting short story "Redwoods on Te Mata Peak" appears in the anthology. 
Tell us about your story in the anthology.  
This story, "Redwoods on Te Mata Peak", is loosely based on a regular weekend for me as a kid – albeit without the terrible ending! But a bunch of us used to cycle up Te Mata Peak on our BMX's on the weekends – although I've no bloody idea how!! I've driven up that peak as an adult and I can't fathom cycling up it on a bike, let alone a bike without gears! But yeah, that's what we used to do, and one day, we did discover a wrecked car at the base of a gully, and we found a cave next to it, too. We didn't have any torches with us that day, so we came back the following day, armed with torches and rope, and we went exploring. I remember crawling through spaces only just wide enough to crawl through with one arm held out front, then entering giant hourglass-shaped caverns. The cave system went on for several hours with no end in sight before we decided we had better return before we got lost. And for some reason, we never went back again. I don't know why. So my story is based around that, only I didn't want to write a standard cave story. I always felt there was something far more horrific waiting to be told with that set-up.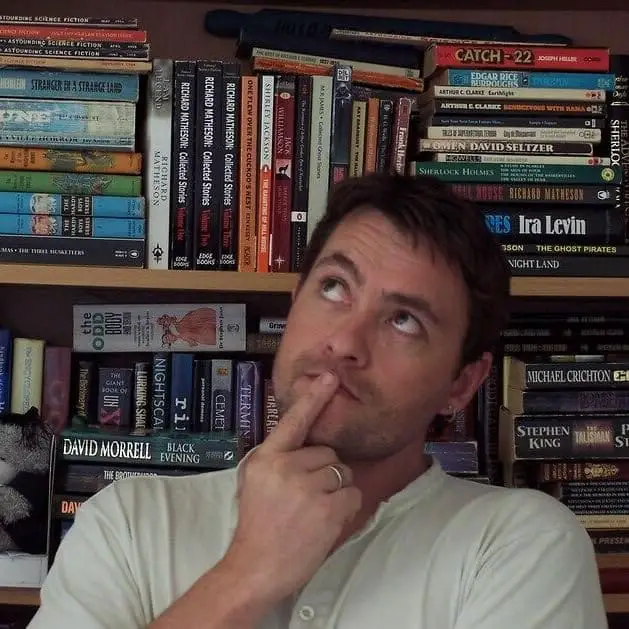 What, in your view, are the core elements of Aotearoa horror? What makes Kiwi horror unique?  
Aotearoa has a mythical landscape. There are Māori legends everywhere you look; our land is seeped in them. The North Island itself (Te Ika a Māui' – Māui's fish) was hauled up out of the water by Māui on a magical fishhook made from an ancestor's jawbone, while the South Island ('Te Waka a Māui') was the waka or canoe that Māui and his brothers fished from. 
We were taught this history at school, so we've also been immersed in this wonderful, magical landscape from an early age. And when the landscape itself is alive around you, not just through legend but also natural beauty (and NZ is a beautiful country) and we're isolated on the far side of the world, how can Aotearoa not have a flavour all of itself? With such a strong identity, it's ripe for horror, because the best horror causes us to explore our own identities.  
Aotearoa has many haunted / weird places –Tarawera, St James theatre, St Bathans are famous examples – but it also full of quiet unease, uncanny objects, unexpected occurrences. Please share an everyday observation if you have one. 
Not so much an everyday observation but a very strong memory; I was on a surfing safari around the North Island with a close friend back when I was about 25. We ended up spending about one month on the road, and one place we stopped at was Spirits Bay up near the tip of the North Island. There are ancient Māori burial caves on the side of the hill there, and us being ignorant kids, ignored the signs and went to have a look inside. As we got close, there was a strong gust of wind, which blew a dark raincloud over the sun and caused a sudden downpour! We fled back to our campervan, only to find sunshine waiting for us there. We didn't try again and left with a newfound appreciation of our land's history.  
Would you like to share a paragraph from your story?  
Introduced redwoods stabbed the landscape before them, and from the lookout, Wayne stood over the first of those trees, giving him a strange view into their branches, exposing him to secrets he shouldn't have been privy to – not that he could understand their language. If only he could, perhaps then he'd know how to speak with Mark.  
But even that forest was silent, save for the faint whisper of wind. As if the trees had picked up the tension between them, becoming infected with the same silence emanating from them. Perhaps they didn't want to be here, either. They were a long way from home. 
What draws you to horror?  
It just sings to my soul. I know that sounds silly but it's true. I love the imagination, the creation of worlds and monsters, all tainted with shadows. I love the danger, and I love the thrill of beating back those shadows.  
Name a Kiwi urban myth / folktale / historical event that needs to be a horror story.  
I don't know, but I still have a burning desire to compile an anthology of colonial /early horror stories from New Zealand. [Hopefully, someone beats me to it to save me the work! You could combine the two and bring out a NZ version of Macabre; A Journey through Australia's Darkest Fears.] 
Halloween in New Zealand. Is it a thing? Yes or no? What's your take? 
Hell yes! Why shouldn't it be a thing? It's fun, and surely that should be all that matters. I know there is a long history to the holiday, but Halloween is very much a commercial holiday and has been for decades, so I have no problem with people celebrating it wherever they want to.  
Granted, I haven't lived in NZ for a while, so I don't know if it is popular there today, but I celebrate it every year here in Perth and I've seen the sheer excitement in kids' eyes, I've heard the laughter from parents when we scare their kids! Families are out having such a good time.  
[Another tale from my terrible past: when I was at uni, a group of us went trick or treating one Halloween and I wore gumboots and a long raincoat with a pair of speedos underneath. If I was asked for a trick, I'd flash!! Jeez, what was I thinking back then – or perhaps I wasn't! But we had a blast; we got invited to three parties, got given several bottles of booze, and just had a fantastic night.] 
Can you suggest other Kiwi dark fiction/ horror we should be reading? 
Everyone in this anthology! Seriously, this is as good a place as any to start. The Table of Contents lists fantastic Kiwi dark fiction/horror writers so go hunt down their work. It'll be well worth it.  
What's coming up for you on the writing front?  
I've got a new novel I'm about to start submitting, so, fingers crossed, that one sees the light of day soon. It's a horror-sci-fi mash-up with fantastical elements, too. There's a touch of Armageddon, a taste of geology, otherworldly entities, and more. I think my brain went a bit wonky with this one!  
My last novel (Gutterbreed) was extremely violent and graphic, but this one is far less so. It's more… I don't know, imaginative?  
Thanks for dropping by, Marty!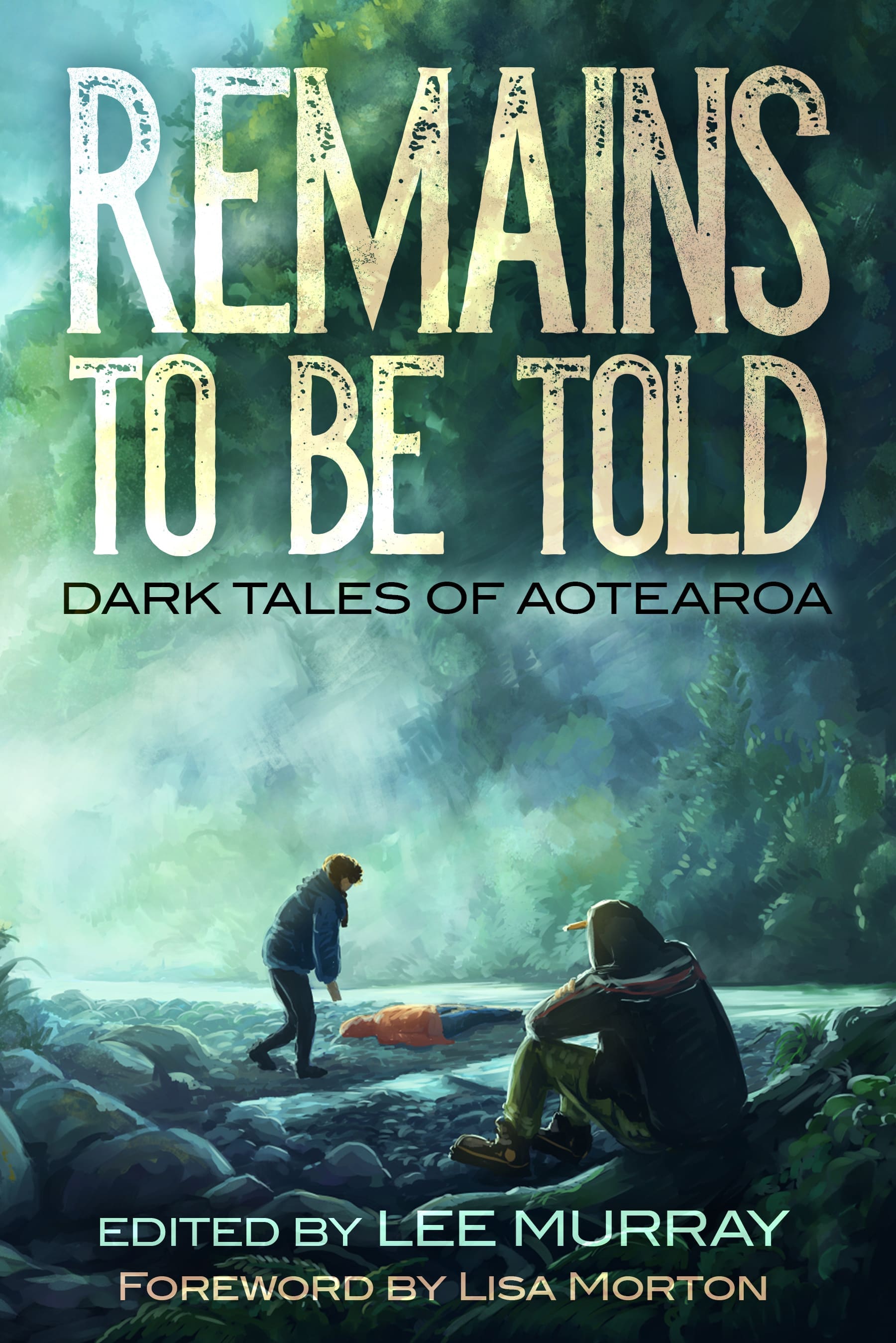 Featuring uncanny disturbances, death, and the dank breath of the native bush, Remains to be Told: Dark Tales of Aotearoa is an anthology of dark stories and poems mired in the shifting landscape of the long white cloud, and deeply imbued with the myth, culture, and character of Aotearoa-New Zealand. Laced with intrigue, suspense, horror, and even a touch of humour, and comprising a range of subgenres, the volume showcases some of the best homegrown and Kiwi-at-heart voices working in dark fiction today. 
Includes stories and poems by Neil Gaiman, Owen Marshall, Gina Cole, Tim Jones, Lee Murray, Dan Rabarts, Marty Young, Debbie Cowens, Paul Mannering, Tracie McBride, Kirsten McKenzie, Jacqui Greaves, Nikky Lee, William Cook, Bryce Stevens, Kathryn Burnett, Celine Murray, Denver Grenell, Del Gibson & Helena Claudia. Foreword by six-time Bram Stoker Award-winner, Lisa Morton.  
Remains to be Told: Dark Tales of Aotearoa is published by Clan Destine Press Australia with the kind support of Creative New Zealand. Original cover art by Sir Julius Vogel Award-winner, Emma Weakley. https://www.clandestinepress.net/products/remains-to-be-told 
Marty Young is a Bram Stoker Award®-nominated and multiple Australian Shadows award-winning writer and editor, and sometimes ghost hunter. His fiction and anthologies have been nominated for and won numerous awards, while his essays on horror literature have been published in journals and university textbooks across the world. Marty was also the founding president of the Australian Horror Writers Association from 2005-2010, and one of the creative minds behind the internationally acclaimed Midnight Echo magazine, for which he also served as executive editor until mid-2013. As of 2023, he is the co-chair of Asylumfest, an all-new annual Australian horror con. Marty's website is www.martyyoung.com 
About the Author
Latest Posts
The Horror Tree is a resource for horror authors which was created in 2011. The main goal when starting the site was to include all of the latest horror anthologies and publishers that are taking paying submissions. A resource useful for both new and experienced publishers alike looking for an outlet for their written material!