WiHM 12: Quick Six Questions With Elaine Pascale

Welcome to The Horror Tree, and thank you for participating in Women In Horror Month. First, tell us a bit about yourself and your interest in horror.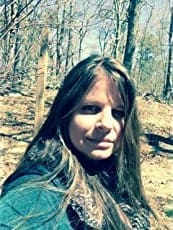 I have always been a horror afficionado. I love to read horror; watch horror films; review horror books, graphic novels, movies. I find horror to be soothing. It is a safe way of releasing anxiety. In my "pay my bills life," I have always worked in academia and have found ways of implementing horror into the curriculum I develop. It has always been a major interest of mine and a big part of who I am.
 
Why is Women In Horror Month important, and what do you say to someone who says 'Oh, I don't care if it's by a man, a woman, etc., as long as it's a good story'?" 

That is such a good question as I am honestly of two minds about this. I wish we lived in a world where biological sex didn't matter (or identifying as a certain gender did not matter). But we are humans and we see differences, and there ARE differences. Yes, I wish it did not matter that I am a woman in terms of my writing, but my being a woman informs so much of what I write. For example, I was just talking to a friend about the fact that we both feel the need to check the back seat of our cars before we get in. We admitted that this was something that our husbands couldn't really understand. This is a small example of how to the world is viewed differently by men and women. I want to pretend that we are all Amazonian Wonder Woman types, but that is not the reality. There is an inherent fear in walking the world as a woman. We are far more likely to be victimized; we are far more likely to lack a voice. This is why Women in Horror Month is important. It is a chance to make sure that more voices are heard in the horror community.
We still live in a world where women are less likely to be asked for their input or ideas. I am talking about any profession, not just writing. We still live in a world where women earn less and are expected to focus more on the domestic sphere than the professional world. Women in Horror Month is a way of creeping out of the shadows and into the spotlight.
What I love most about Women in Horror Month, and what I try to remind myself to carry over to every month, is the opportunity to praise the creative women around me. Sometimes we become so busy and so caught up in our own lives and activities that we forget to stop and applaud others.
Who are some Women In Horror (or other women) who have influenced your work, and why?
Flannery O'Connor was a huge influence on me. Until I read her stories, I didn't understand the advice "write what you know." I am talking about when I was a teenager, and I knew nothing! At that point, I had been reading some classic Gothic like Poe and then some contemporary horror like Clive Barker and Stephen King and wasn't sure how my voice or experience fit into the horror world. When I read O'Connor, I really related and understood how to apply horror to what one sees every day.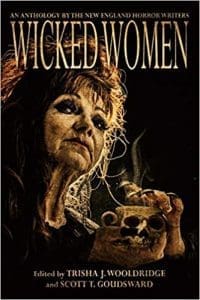 There are too many contemporary women that influence me to even mention. I am lucky to have been involved in many projects that include women writers and to be exposed to what they are doing and the innovations they are applying to the genre. Most recently, I had a story published in Wicked Women: An Anthology by the New England Horror Writers. I was simply awed to read the amazing stories by the other contributors. I also participate in a flash fiction photo prompt activity spreadingthewritersword.com and every month I am amazed at how the different women interpret the different photos.  

2020 will probably be remembered as a TERRIBLE year for many of us; tell me something GOOD that happened in the past 12 months.
I sold another book (to be published in 2022) so that was exciting and invigorating. Mostly though my family has been healthy and we have had food on the table and a roof over our heads and that is as good as it gets.
What have you got planned for Women in Horror Month, and the coming months of 2021? 
I typically host activities but this year, due to some happenings in my personal life, I am only acting as a participant (so far). I have a few interviews and podcasts lined up for February/March. Other than that, I am hoping to get more writing done.

Is there anything else you'd like to tell our readers? Thanks for participating in Women in Horror Month! 
I would like to remind readers to please leave reviews of books/authors you enjoy. It is the kindest gift you can give a writer. It only takes a few minutes of your time to post something on Amazon or Goodreads but it truly means so much.
BIO:
Elaine Pascale has been writing her entire life. She took a break from fiction to give birth to two children and a doctoral dissertation. Her writing has been published in numerous magazines and anthologies. She is the author of The Blood Lights; If Nothing Else, Eve, We've Enjoyed the Fruit; and the nonfiction book: Metamorphosis: Identity Outcomes in International Student Adaptation–A Grounded Theory Study. After nearly three decades of life in New England, she recently relocated to the Everglades where she lives with a Skunk Ape and a congregation of friendly alligators.
Website:elainepascale.com,
Amazon: https://www.amazon.com/Elaine-Pascale/e/B003MRXUCS/ref=ntt_dp_epwbk_0,
Twitter: https://twitter.com/doclaney,
Facebook: https://www.facebook.com/elaine.pascale
Instagram:  https://www.instagram.com/doclaney
About the Author
Latest Posts
Selene MacLeod is a night operator and sometime writing hobbyist. She holds a BA in Communications from Wilfrid Laurier University and resides in Kitchener, Ontario. Her work has appeared in several horror and crime fiction anthologies, most recently Shotgun Honey, Drag Noir (Fox Spirit Books); and the upcoming Freakshow: Freakishly Fascinating Tales of Mystery and Suspense (Copper Pen Press), and Tragedy Queens (Clash Media).She's most excited about editing a charity anthology for Nocturnicorn Books called Anthem: A Tribute to Leonard Cohen, due out late 2017.