WiHM 12: Quick Six Questions With Alice Loweeceey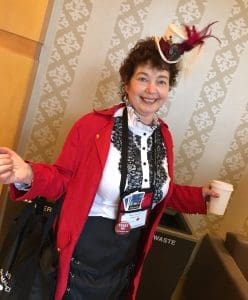 Welcome to The Horror Tree, and thank you for participating in Women In Horror Month. First, tell us a bit about yourself and your interest in horror.
Thank you for having me! This standard greeting takes on a new layer of meaning When talking about certain kinds of horror, eep! My dad raised me on horror starting at age 5. We used to make popcorn and watch the Friday night local TV horror movie, which back in the day was never rated higher than PG. As myself and as Kate Morgan and I write dystopian, vampires, Lovecraftian, and supernatural thrillers.In the immortal words of Danny Elfman, "Life's no fun without a good scare."
Why is Women In Horror Month important, and what do you say to someone who says 'Oh, I don't care if it's by a man, a woman, etc., as long as it's a good story'?"
Because I still talk ot so many men who won't pick up a book if it's written by a woman. I'm glad to be among the pioneers working to change this mindset. And to anyone who lets the above statement come out of their mouths, I have a whole list at my fingertips of great horror written by women to suggest to them. With a smile.

Who are some Women In Horror (or other women) who have influenced your work, and why?
Shirley Jackson, always and forever. I also have a deep and abiding love for horror manga, it's intensity and the way it laughs at boundaries. Hiromu Arakawa's Fullmetal Alchemist, Kazue Kato's Blue Exorcist, Yana Toboso's Black Butler, Kaori Yuki's Angel Sanctuary and Earl Cain, and Otaru Hodagiri's the Betrayal Knows My Name, which is also a lesson in how to disappoint several hundred thousand readers.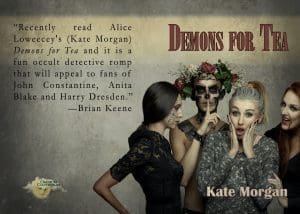 2020 will probably be remembered as a TERRIBLE year for many of us; tell me something GOOD that happened in the past 12 months.
My husband beat COVID-19. Also working FT from home is awesome, since I can watch my koi pond from where I sit. I know it's February and I'm staring at 2 feet of snow right now. It's called imagination!
What have you got planned for Women in Horror Month, and the coming months of 2021?
For WIH month I have delightful books in my TBR pile by Silvia Moreno-Garcia, Emily M. Danforth, Damien Angelica Walters, Kate Jonez, and Gwnedolyn Kiste. for the coming months, I have two short stories in the works and am at the climax of my retelling of The Oresteia set in a modern traveling carnival. It's nightmare-inducing. I am pleased.
Is there anything else you'd like to tell our readers? Thanks for participating in Women in Horror Month!
Many blood-drenched thanks to everyone reading horror written by women! We love readers. We love to scare the bejesus out of them. In a loving way, of course.
Social Links:
Facebook: https://www.facebook.com/alice.loweecey
Twitter: @AliceLoweecey
Amazon:
(Alice) https://www.amazon.com/Alice-Loweecey/e/B00420G03A?ref=sr_ntt_srch_lnk_1&qid=1612539490&sr=8-1
(Kate) https://www.amazon.com/Kate-Morgan/e/B013HDBAVE?ref=sr_ntt_srch_lnk_4&qid=1612539568&sr=1-4
About the Author
Latest Posts
Selene MacLeod is a night operator and sometime writing hobbyist. She holds a BA in Communications from Wilfrid Laurier University and resides in Kitchener, Ontario. Her work has appeared in several horror and crime fiction anthologies, most recently Shotgun Honey, Drag Noir (Fox Spirit Books); and the upcoming Freakshow: Freakishly Fascinating Tales of Mystery and Suspense (Copper Pen Press), and Tragedy Queens (Clash Media).She's most excited about editing a charity anthology for Nocturnicorn Books called Anthem: A Tribute to Leonard Cohen, due out late 2017.