Watch Our Interview with Erik C. Hanson

Enjoy this Author Interview between Author Erik C. Hanson & host Ivana Sanders about his perception of the horror genre, his passion for writing fiction, and his newest release "All Things Deadly: Salem Stories" a collection Halloween themed horror stories!
Watch the interview right here!
✨ Erik C. Hanson earned his MFA in Dramatic Writing from NYU and was the recipient of an "Outstanding Writing For The Screen" certificate.
His work has been published by Smith & Kraus and Applause Books in 8 play anthologies.
More than 35 of his short plays have been developed and produced in the United States.
His fiction and nonfiction has appeared in Ghost Orchid Press, Horror Oasis, Collective Tales, Curious Blue Press, Trembling With Fear, The Parliament House, Stranger with Friction, and Versification Publishing House. His debut horror collection, ALL THINGS DEADLY (Salem Stories), was released by D&T Publishing in 2021. His novella, WICKED BLOOD, will be released in 2022.
As an educator, Hanson has taught undergraduate and graduate-level English courses at Sacred Heart University.. All of his novels can be found on his Amazon author page here: https://www.amazon.com/E-C-Hanson/e/B…
✨FOLLOW US ALL✨
~ ERIK C. HANSON ~
Twitter: @ECHanson21
IG: @HaddonfieldHanson
FB: Erik Hanson
~ HORROR TREE ~
Twitter: @HorrorTree
IG: @Horror_Tree
FB: HorrorTree
~ IVAVA SANDERS ~
Twitter: @TheNovelette
IG: @TheNovelette1
Thank you Erik C. Hanson and visit Horror Tree for more Author Interviews and other vital writers' resources at www.HorrorTree.com!!
Donate to the Horror Tree Patreon to support the hardworking Horror team
Music promoted by Sound Library https://www.youtube.com/watch?v=wCsH9…
About the Author
Latest Posts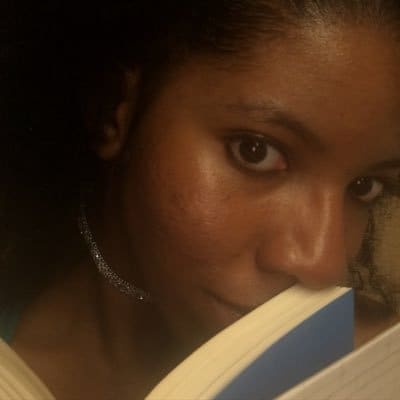 I am the CEO of The Writer's Block, an extensive digital platform which offers writers and authors editorial, marketing, and promotional support through several avenues which I maintain and manage. A multiple-author Anthology Editor/Publisher, Author Interviewer, Book Blogger, YA/Thriller Author, Virtual Book Tour Organizer, Graduate Student studying Media and Arts at Dallas Theological Seminary, a member of the YouTube Set-Up Team for DVcon, Literary Agent Mentee (P.S. Literary). I am also the Founder of a diverse, commercial digital-first publishing company, Aesthetic Press. Through Aesthetic Press I have acquired several dark fiction novels by a diverse selection of authors from around the world and their titles will begin releasing in 2022! Follow: @TheNovelette & @AestheticPress1