Want to Read in Style? You need to see the book light Bowio!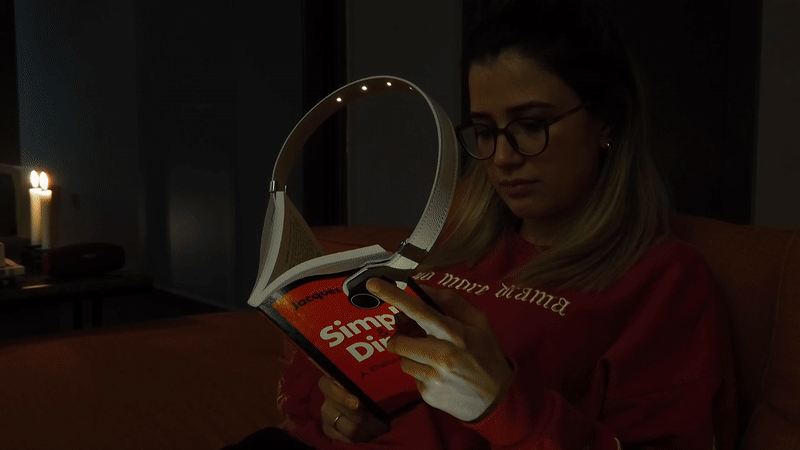 Disclosure:
Our reviews may contain affiliate links. If you purchase something through the links in this article we may receive a small commission or referral fee. This happens without any additional cost to you.
When I first read the tagline that "You have NEVER seen a Book Light like this. It is Innovative, Functional, and Fashionable" when it comes to Bowio, I had my reservations. I mean, how different can a book light actually be? However, the initial GIF I saw (which you can see above) caught my interest. I was curious as to how the light would work and the idea that it also looked to keep your book fully illuminated while now being a burden on either having to hold or get in your way.

As you can see, it not only sits out of the way but gives your pages fully lit up. There have been a lot of problems with reading lights over the year. Many of which I have experienced firsthand as my wife tends to pass out before I do. I'm not going to lie, I actually own three of the 'examples' in their promo on what they do well compared to the competition: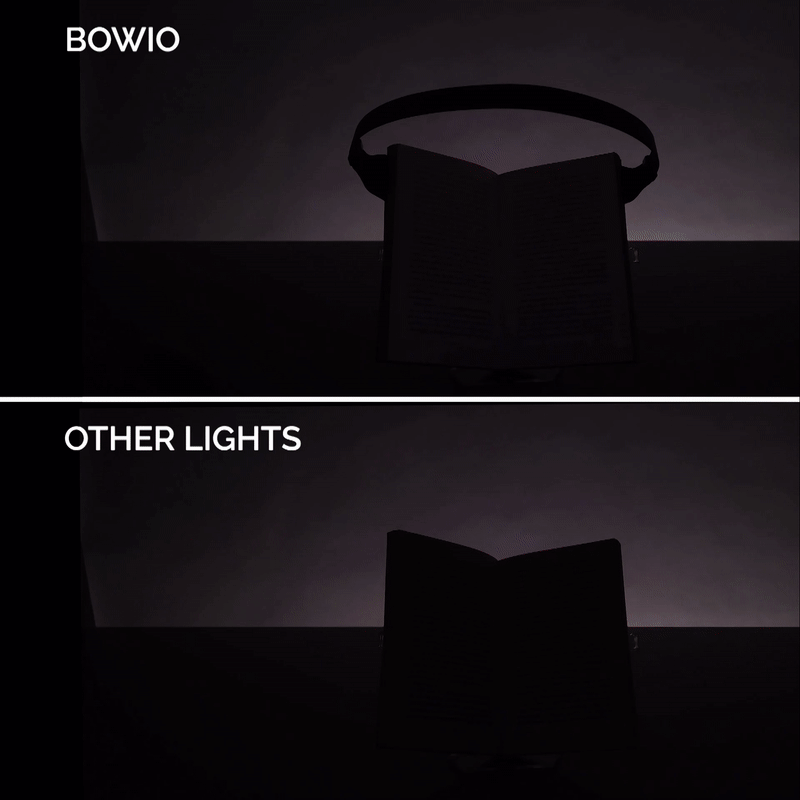 The Bowio also presents itself as fashionable, which is true, but it is the simple yet effective way that it is not only light but stays out of your way while keeping a page readable that has me sold. (Okay, the look doesn't hurt but I've never had a book light that looked good so that wasn't a breaking point for me, just a bonus.)
As for the sales pitch? Here is the video which they've released:

As a bonus, for those of you who care about the environment, the company has the following environmental commitments:
Long-lasting design

"Good design is long-lasting. It avoids being fashionable and therefore never appears antiquated. Unlike fashionable design, it lasts many years – even in today's throwaway society." says Dieter Rams.

While designing BOWIO, our purpose was to create a stable and persistent experience. This is why we took an obsessive approach to make a product that is meticulously designed and engineered. We made our choices elaborately, from selecting electronic components to the thread to be used in sewing.

We believe that; the time you spend with BOWIO is a mark of our success and so becomes evidence of your existence and the times you spent reading.

Reusability and recyclability​

The materials used in bowio are reusable and recyclable, such as leather, aluminum, and plastics.

Sustainable materials

When it comes to leather, the decision between real or artificial isn't always straightforward. For many, not purchasing or using leather comes down to the impact of animal agriculture on the environment and the animal themselves. For others, a high-quality leather product is preferred due to its durability, flexibility, and ability to break down into the natural environment. Even our design team couldn't reach a consensus on this issue. That's why we wanted to leave the decision to you.

Top Grain Italian Cow Leather – We carefully choose our leather suppliers with Eco-leathers certification, which is the product certification for low environmental impact leathers based on UNI 11427 standards.

PU Leather – The two most common vegan leathers are PU and PVC leather. We use PU leather that is a much greener alternative to PVC, both in production and after-care. It doesn't require the same highly toxic chemical plasticizers and is more degradable over time.

Environmentally friendly factories

Our first priority is to support local businesses as much as possible. No sweatshop nor polluting factory is involved during the manufacturing processes.
If you're as interested as I was, you can pick up your own Bowio, right here!
About the Author
Latest Posts
Stuart Conover is a father, husband, published author, blogger, geek, entrepreneur, horror fanatic, and runs a few websites including Horror Tree!