Unholy Trinity: The Enchanted Forest Police Blotter by Tain Leonard-Peck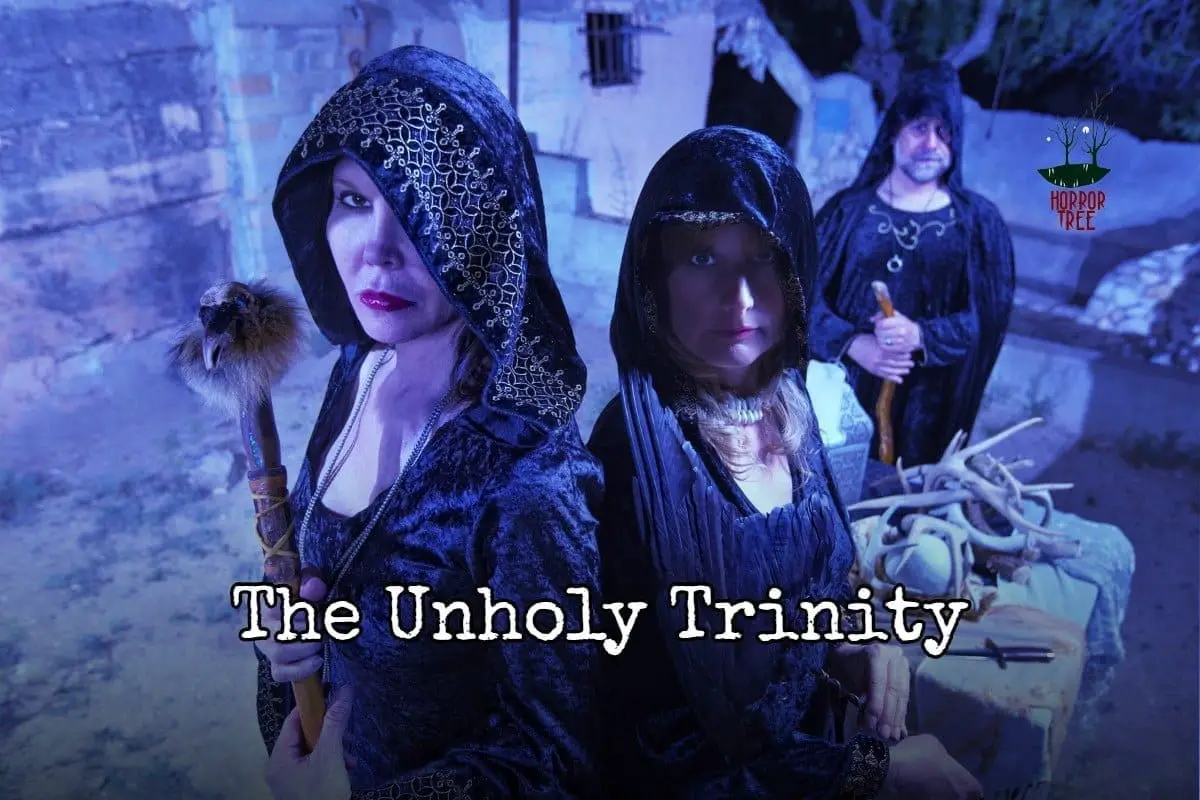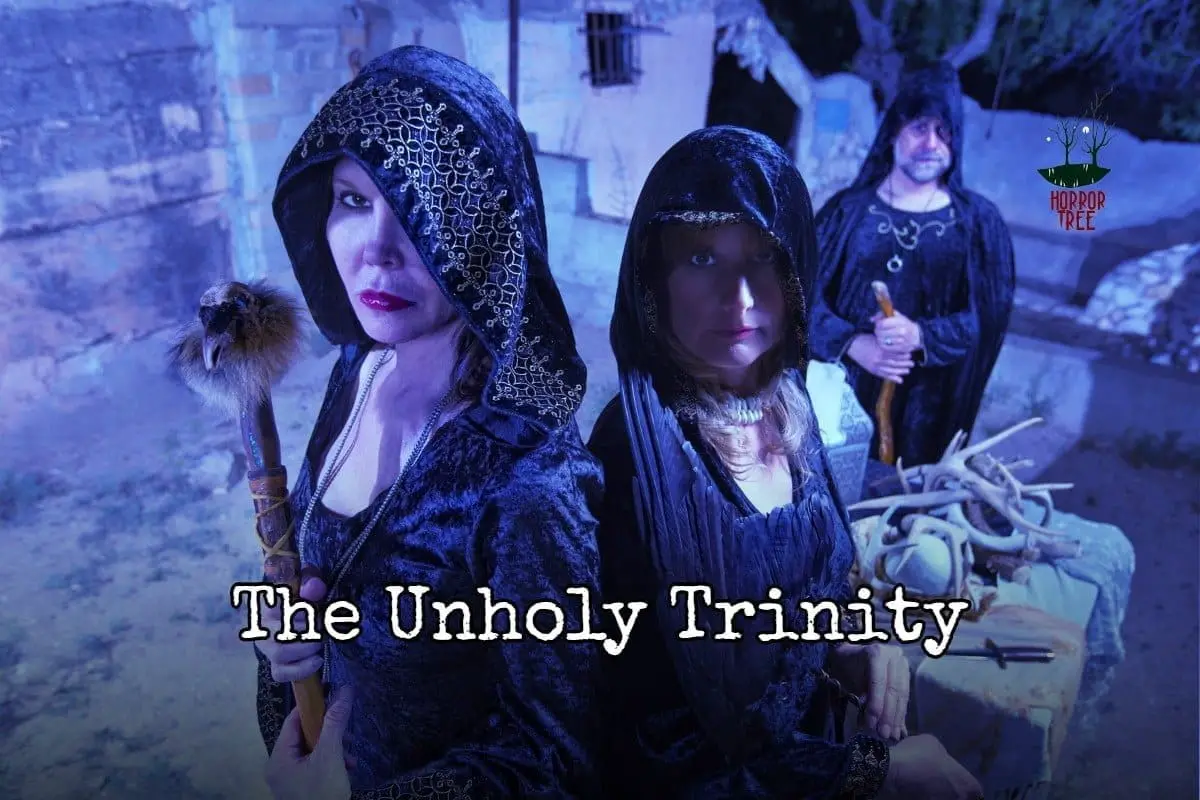 Our church worships at the altar of the Unholy Trinity. Its gospels are delivered as a trio of dark drabbles, linked so that Three become One. All hail the power of the Three.
The Enchanted Forest Police Blotter
Home Invasion
In the Enchanted Forest's Wild Wood district yesterday, the Bear family home was invaded and ransacked by one Goldie Lochs, age eighteen. Goldie was found inebriated, having taken the family's two year old daughter hostage after the girl found Lochs stealing food. Goldie forced the child to eat large quantities of porridge with her, as well as tell Lochs where household valuables were stored. The parents returned home and found Lochs asleep in the child's bed, with their daughter bound in her favorite chair. The parents called 911. Lochs has been charged with breaking and entering, assault, battery, and robbery.
Missing Treasure
A tragedy struck in the Enchanted Forest's Arcadia Farms district. At 8:47 last night, one G. Goose, Esq. returned home from his legal practice to find an empty nest. For Mr. Goose, his wife's absence when expecting an egg was a true shock. The panicked husband called 911, and reported her disappearance. The seventy-two hour waiting period before an individual can officially be declared missing was waived due to Mrs. Goose's condition, along with the possible kidnapping of a minor. An Auric alert was issued for the egg. No ransom note or message from possible kidnappers has been received.
Wolfsbane, Hero's Refrain
In the Enchanted Forest's Nightshade district, the police department is in mourning. Sergeant B. B. Wolf was tragically killed with an axe during a sting operation aimed at 'Grand Maw,' a drug kingpin dealing mostly in the new designer narcotic known as fairy dust. Sergeant Wolf disguised himself as the kingpin during an infiltration of one of Maw's remote cottage hideouts, but was discovered when the drug lord's top enforcer, a former marine known as 'Red R. Hood,' entered the premises. Both females are still at large, along with a previously unknown male accomplice called, 'The Woodsman.' Exercise extreme caution.
Tain Leonard-Peck
Tain Leonard-Peck is a high school student. He writes, paints, and composes music, and is a competitive sailor, skier, and fencer.  He has a play in production, and has been published in several literary journals. He won Honorable Mention in the Creators of Literary Justice Award, by IHRAF. He currently lives on a family farm on Martha's Vineyard, but has lived all over the world as well. He has cave-dwelled, shark-dived, and not been defenestrated by a temperamental donkey named William Shakespeare. He thinks the world is a place of wonders. He's frequently bitten by geese.
About the Author
Latest Posts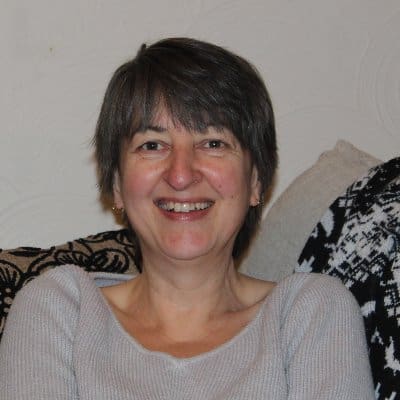 Stephanie Ellis writes dark speculative prose and poetry and has been published in a variety of magazines and anthologies. Her longer work includes the folk horror novels, The Five Turns of the Wheel and Reborn, and the novellas, Bottled and Paused. Her novel, The Woodcutter, is due for release via Brigids Gate Press in 2023. Her dark poetry has been published in her collections Lilith Rising (co-authored with Shane Douglas Keene), Foundlings (co-authored with Cindy O'Quinn) and Metallurgy, as well as the HWA Poetry Showcase Volumes VI, VII, VIII, and IX and Black Spot Books Under Her Skin. She can be found supporting indie authors at HorrorTree.com via the weekly Indie Bookshelf Releases. She is an active member of the HWA and can be found at https://stephanieellis.org, on Twitter at @el_stevie, Instagram stephanieellis7963 and also somewhere on Facebook.