Trembling With Fear 6-4-23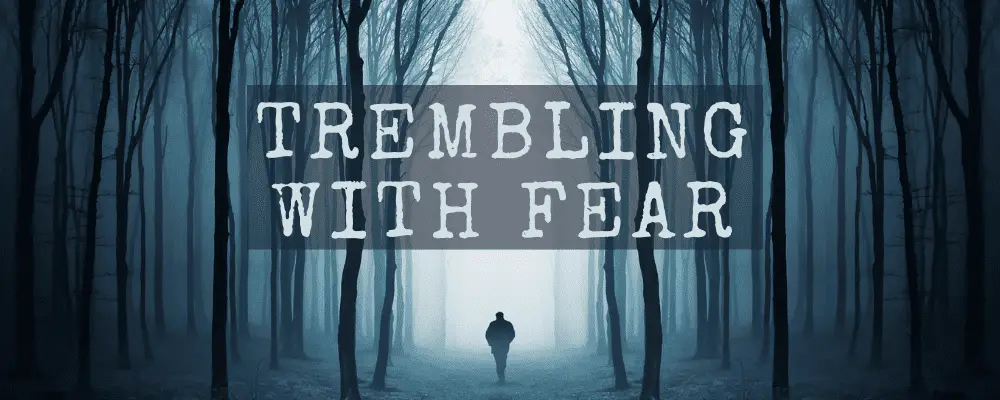 Hello, children of the dark. We're now officially in the summer months, so how are you doing? Making the most of the good weather? I'm very much not as I'm still bundled up on the sofa with broken bones. It's been really quite depressing, honestly; my mental health is taking a real dip. And then I was reminded that I committed, on a podcast, to have the first draft of my novel done by the end of the summer and that's only three months away now and arrrghghgahsgsadg. Best get to work, eh?
How's your WIP going? What are you working on? If it's something witchy, you might want to check out the event I launched last week, looking at all things witches in fiction and non-fiction. Join us, won't you? Follow my new thing over on Instagram at @societyofinkslingers. 
That should be enough to keep me occupied and off the couch, eh? So let's dive in. 
This week's short story is a gorgeously gothic seaside tale by Twelve House Books' Scáth Beorh. This is followed by three delicious quick bites:
Addison Smith

's granny has some peculiar talents,

Melissa Ren

watches everything, just out of sight, and 

Don Money

learns why it pays to be nice to strangers.
And a few reminders before I let you go: 
We love a drabble. Please send them to us! 

We also love three drabbles, connected by some form of thread. We call these Unholy Trinities, and our specials editor Shalini Bethala would love to see some more in the inbox.

Ditto serials. Have you got a longer story that could logically be serialised into four parts? We have great need of these! Check out our

submissions page

for details, then send 'em in to Shalini. Honestly, she's lovely. She just has some super-dark reading proclivities.
Oh – and as a final word, I *think* I've caught up on all things TWF email now. But if you're still waiting for word on something, please do get in touch and I'll chase down an answer with great earnestness.
Over to you, Stuart.
We have a draft completed of one of our two Trembling With Fear releases! The Specials Edition is still pretty far out but, progress my friends! I'm excited to be able to share any kind of progress with you. 🙂 (Side note: Like Lauren above, I have writing deadlines for completing drafts of novels/novellas this year. Mine are, thankfully, a bit further out.) 
Outside of that, not much to say. Still planning the server move. Still slammed with the day job and school. 2 Weeks out for my day job to calm down a bit so, fingers crossed I can make it! 
If you'd like to extend your support to the site, we'd be thrilled to welcome your contributions through Ko-Fi or Patreon. Your generosity keeps us fueled and fired up to bring you the very best.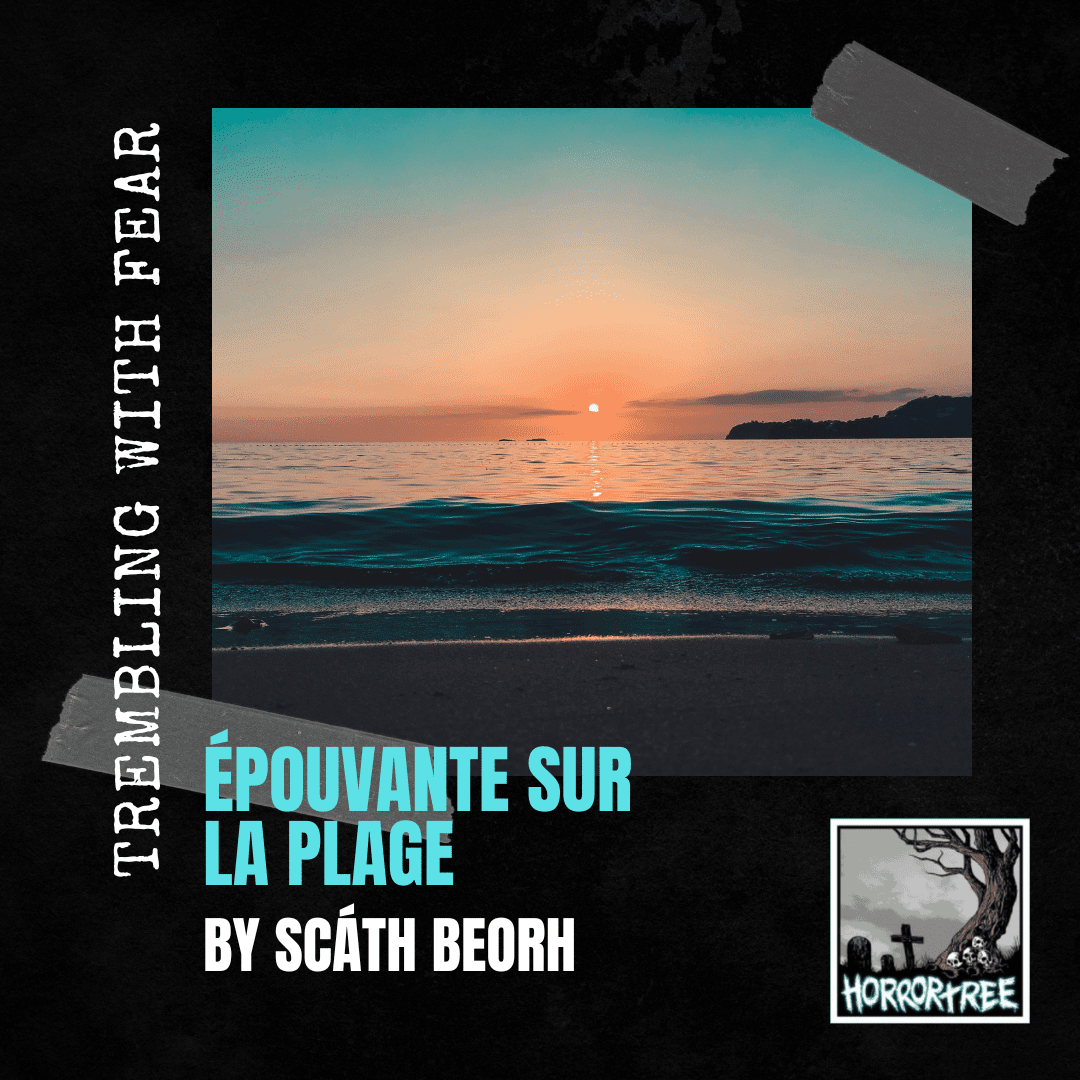 Scáth Beorh
Scath Beorh is a writer of peculiar fiction—ghost stories, macabre tales, suburban quirk, psych-horror, and the like. He also helms the indie publishing company Twelve House Books. More can be found via twelvehousebooks.com
Épouvante Sur La Plage, by Scáth Beorh
Stupidly, I had imbibed three pints over my six-pint limit, the handful of local Ballykegs barristers I was drinking with guzzling thrice as much of the black stuff as me. Just after my withdrawing from the fine public house, I was somehow set adrift without my fellow mariners on the rocking waters of some unknown early morning hour. Tossed to and fro on the waves of the most famous stout in Ireland (and around the world, I dare say, since marketed to the Latino community it is called Cabeza de Perro or Dog's Head), I soon came to a crashing rest on a desolate beach, somehow not foundered but feeling more than a bit overwhelmed. Seeking my bearings in the dark, I was violently confronted by an enormous piece of driftwood—which I later discovered to be an overturned but seaworthy skiff. Crumbling to my watery knees with no chance of dominance in the contest, I rolled over onto my ribcage, pressed my spine uncomfortably against the keel of the boat, and again drifted away, yet at this juncture more securely moored if still as drunk as Cooter Brown.  
Time proves itself haphazard even when we find ourselves vigilant and sober, so it may require no great imagination on the part of my reader to understand that when I was rudely awakened by women's voices, I first had no idea where I was or how I had gotten there—and I certainly had no inkling about the hour, only noticing that the sun had not yet risen, nor was it doing its preliminary shimmering sky-dance before fully dawning. I surmised the time to be somewhere around three o'clock. The so-called 'Witching Hour.' Oh God. 
My eyes mostly closed, I lay as still as a corpse while terror swarmed over me like hundreds of carrion beetles. I saw that the women—there were three of them—possessed astonishingly beautiful moonlike faces, slender arms to which were attached dainty hands with even daintier fingers (to my relief), and comely figures. The Devil only sometimes comes as a roaring lion. Belles femmes sans merci! 
'Asleep is this man,' said one of the women. She carried a short staff made of a stalwart tree limb to whose skyward end had been craftily bound a hefty bronze crescent moon. She stood outfitted like a nun, though her veil did not flow downward but up and out into giant raven wings which flapped occasionally.  
'Hungry is he,' added a second monastic-looking woman whose veil morphed into a large black moth that softly fanned the air above her head. As she spoke, she pulled from her charcoal habit, or somewhere near it, an ostrich egg adorned with a painting of a thick green conifer—like an undecorated Christmas Tree.  
'Not sleeping nor with appetite,' replied the third woman as a white dove appeared in her upraised cupped fingers. Distinct from the other two, she was dressed in a forest-green Regency ball gown, and from slits in her matching veil sprouted three sets of lengthy brown antlers, one cluster protruding from the back of her head! 
Horror-struck, for the women I normally encountered were of more normal composure, I scrambled up from my resting place in the loose sand, faced eye-to-eye the three peculiars, and screamed like a banshee while I waggled my tongue like a Māori warrior. Finding that my aggressive action did not in the least affect their eerie calm, I turned like a frightened cur and raced away down the moonlit beach, survival foremost in my mind now roiling with a nightmarish vision, which appeared ex nihilo, of the witches brutally torturing me with the stinging tendrils of a Portuguese man-o-war and then drowning me in sacrifice to Manannán mac Lir or whatever other ocean god they worshipped. 
As I sped along the shoreline where I could get best footing in the water-packed sand, I saw to my left the first few buildings—a fishery and adjacent structures—of the village of Ballykegs somewhat known to me over the past couple of days. Dawn began to show at the horizon, and with each adjoining glimmer I felt safer than the moment before. I had been wrong about the time of night by several hours. 
I turned from the water's edge up to the main road and passed the fishery with fiery speed, still terrified of the women. I tore into town headed for the Green Harvest Inn where I and my companions had earlier reveled like sailors on leave. When I arrived at the pub's lusty oak door, the place was closed, of course, being far too early even for all-day drinkers. The hour was far too early to engage in conversation with anyone anyway—especially involving a supranatural phenomenon. I made myself even more sharply aware of my surroundings than I normally did as I left the pub and began to stroll aimlessly in a terrified state, shuddering with every shift of breeze and song of early bird getting its worm. It was then that I saw a light in a window of the only hostel in town—one which I had thought to stay in before my barrister friends, with whom I had imbibed like an idiot only hours before, invited me to room at their home, being a modest Georgian house—with its nine windows facing out—situated on the outskirts of Ballykegs.  
At the entrance to Hostel Trá I lifted the heavy brass knocker then let it fall. Footsteps echoed inside. When the door opened, I turned to stone like an ogre at dawn, for before me stood the antlered woman in the green dress who had held the white dove—but without her antlers and bird. Behind her came the other two women, both now dressed in Regency gowns like the first—the butterfly-veiled woman in vermilion less her moth and no longer holding her egg, and the feather-veiled woman in cobalt blue and devoid of her lunar staff and wings. Of a sudden, the three became one woman, and then two, and then one again before they weren't in front of me at all. 
***
I awoke drowsily on a mauve velvet settee in a wonderful sunroom at what appeared to be about midafternoon until I realized that a huge fire was burning in a monstrous hearth not six feet from where I lay, its radiance causing a mirage of sunlight which, upon my registering dark windowpanes and sundry shadows playing here to there around chair and table, I saw had retreated behind the horizon some time before. As my sleepiness dissipated a bit slower than desired, my heart was gripped yet again when I spied the pretty faces of the three women hovering like balloons not two yards away. I jumped to my shoeless feet—and about that I still have no clue—in hopes of also locating the rest of them, and was satisfied to see that their attractive physiques were indeed attached to their comely skulls. 
'You have slept all day,' said one, yet I knew not which because I noticed no lips move in unison with the husky yet appealing voice. 
'You must have been sleepy, to collapse as you did,' another spoke in a singing manner which was also inviting—yet again no mouth worked with the words. 
'You were tired,' added a third voice which could be found somewhere between the other two—a favorite vocal tone of mine from the rather young age at which I had begun to enjoy the delicacies of the variegated feminine nature, fatale ou pieuse, Eve sous ses diverses formes. 
'I-I am—af-afraid of you,' I stuttered. 'All—of you!' 
'No need for that, then,' the three replied in unison as they faded from my sight. 'We are not witches, as you have surmised.' 
Doubly stunned, the monosyllabic question 'Ghosts?' hissed through my jaws as I exhaled.  
In reply, a wisping whisper wafted through the dusky room. 'Ssssss—aints!' it said.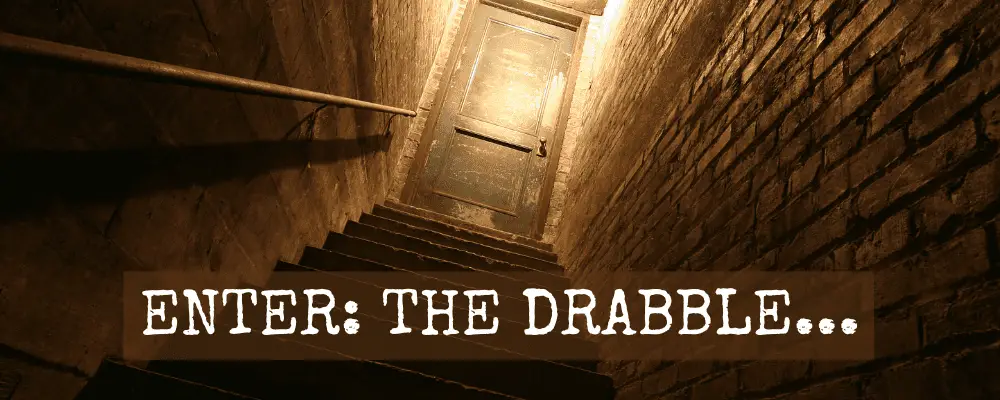 Grandma Pull-Apart
When Grandma removed her teeth, we were impressed. When she popped out her glass eye, we clapped and screamed for more. Her hair came next, plucked clean from her head. When she removed her jaw, I began to worry. 
Bit by bit she disassembled herself, and with each new piece the process became sticky, red, and disgusting to behold. 
"Just one more piece," Grandma said, her words slurred without jaw or tongue. She clasped her fingers around her ribs and pulled. What came next, she did not need to remove. It fell freely to the floor with a wet splat.
Addison Smith
Addison Smith has blood made of cold brew and flesh made of chocolate. He spends most of his time writing about fish, birds, and cybernetics, often in combination. His fiction has appeared in Fantasy Magazine, Fireside Magazine, and Daily Science Fiction, among others. "Parallel Worlds," his first fiction collection, can be found on Amazon.
Creatures Among Us
Two-legged creatures invaded our planet. They spoke with their hands as if with meaning. Their delicate skin punctured with ease, so they covered themselves. Their bodies fractured under minimal duress, not fit for the fight they sought with us. 
At first, they offered bribes disguised as gifts, of things we cared little for in exchange for cohabitation. We already had everything: tech, vegetation and water. Their arrogance amused us. We let them dance around until their selfishness consumed beyond their worth. 
For they did not give.
When they died, their blood stained the sand the colour of the crimson moon.
Melissa Ren
Melissa Ren is a Chinese-Canadian writer whose work has appeared or forthcoming in Factor Four Magazine, MetaStellar, Martian Magazine, Fusion Fragment, and elsewhere. Follow her on Twitter / Instragram at @melisfluous or find her online at linktr.ee/MelissaRen.
Old Wounds
Dad always said my mouth would get me in trouble. Fourteen years later it happens when I belittle the wrong person, laugh as she curses me.
"Blestem, all your old wounds return back upon you," the old lady intones. 
My right humerus snaps, an injury from when I was twelve and fell from the treehouse.
Blood pours from the laceration on my left hand, the knife accident on the boat last summer.
I collapse in excruciating pain, the C6 spinal injury from the car wreck two years ago. 
The woman stands over me: "In the future, choose to be nice."
Don Money
Don Money writes stories across a variety of genres. He is a middle school language arts teacher. His short stories have been published in a variety of anthologies including The Vault of Terror, Trembling With Fear, with Shacklebound Books, with Black Hare Press, Troopers magazine, and Martian magazine. Don can be found on Twitter @donmoneywriting.
About the Author
Latest Posts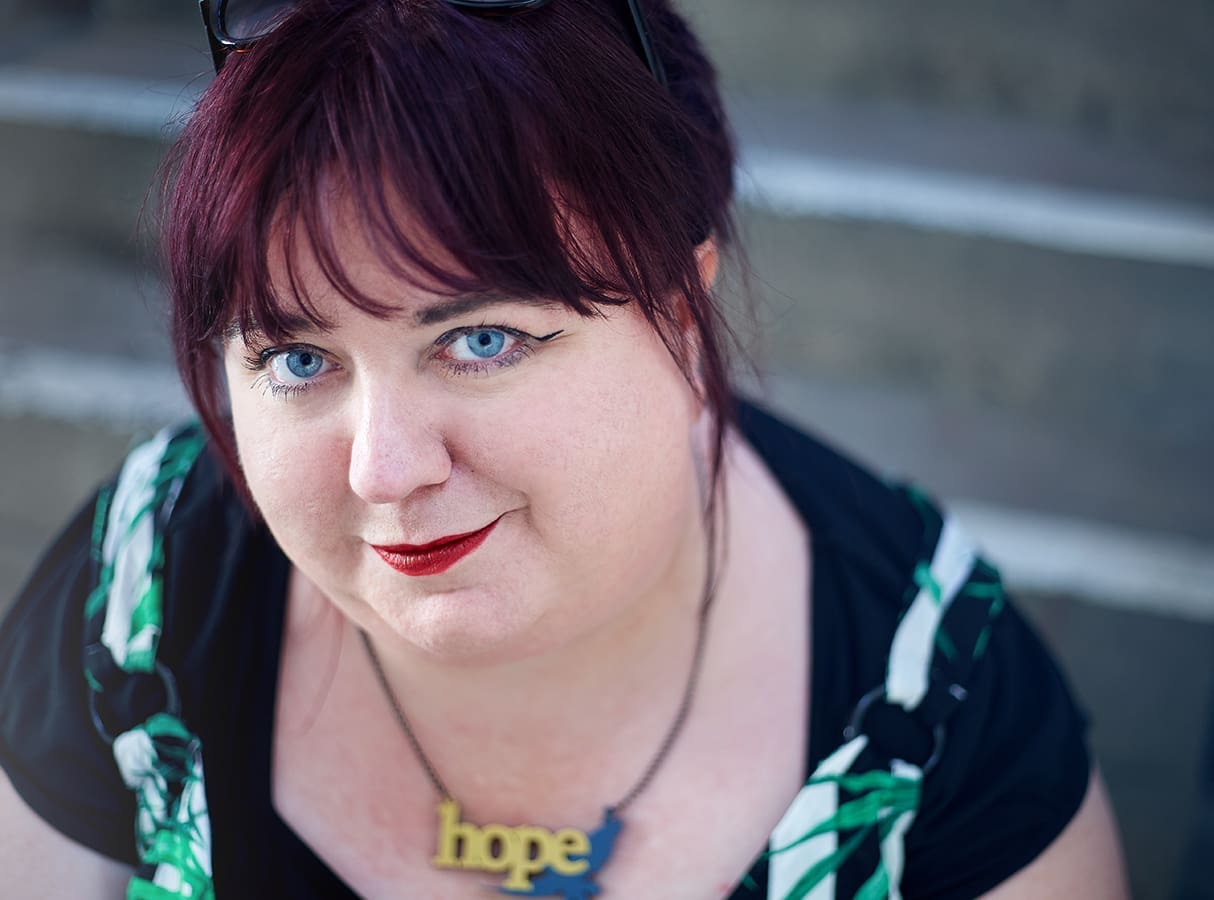 Lauren is a writer with various hats – journalist, copywriter, content marketer, fiction – and considers herself a storyteller at heart. She writes gothic and folk horror and is currently working on a novel set in the world of the Victorian occult. It's the supernatural and the occult that really give her goosebumps, and a good ghost story or vampire tale with a rising sense of dread will always pique her interest (and yes, Midnight Mass hit many of her buttons). She also has a developing fascination with folklore, the old ways and our fast-changing relationship with the natural world; this sneaks into her writing, too.
In The Real World, Lauren has more than 20 years' experience as a professional content creator. She's established and led global content teams and editorial strategies, including setting up content newsrooms for some of the world's biggest brands. She was a music editor for a daily newspaper in her native Australia (a good gig and the beach remain her happy places), though she's been London-based for 16 years and works as an editor, proofreader, marketer, and writing coach. She's also a mental health advocate; her Substack, How to Be Self(ish), tracked her year of sabbatical and self-care, and she continues to write it irregularly as a mental health companion.
You'll find Lauren haunting south London, where she lives with her Doctor Who-obsessed husband and their aged black house rabbit. You'll also likely find her hosting Writers Hour sessions for the London Writers Salon a few times a week.