Unholy Trinity: Rot in the Water by Saffron Roberts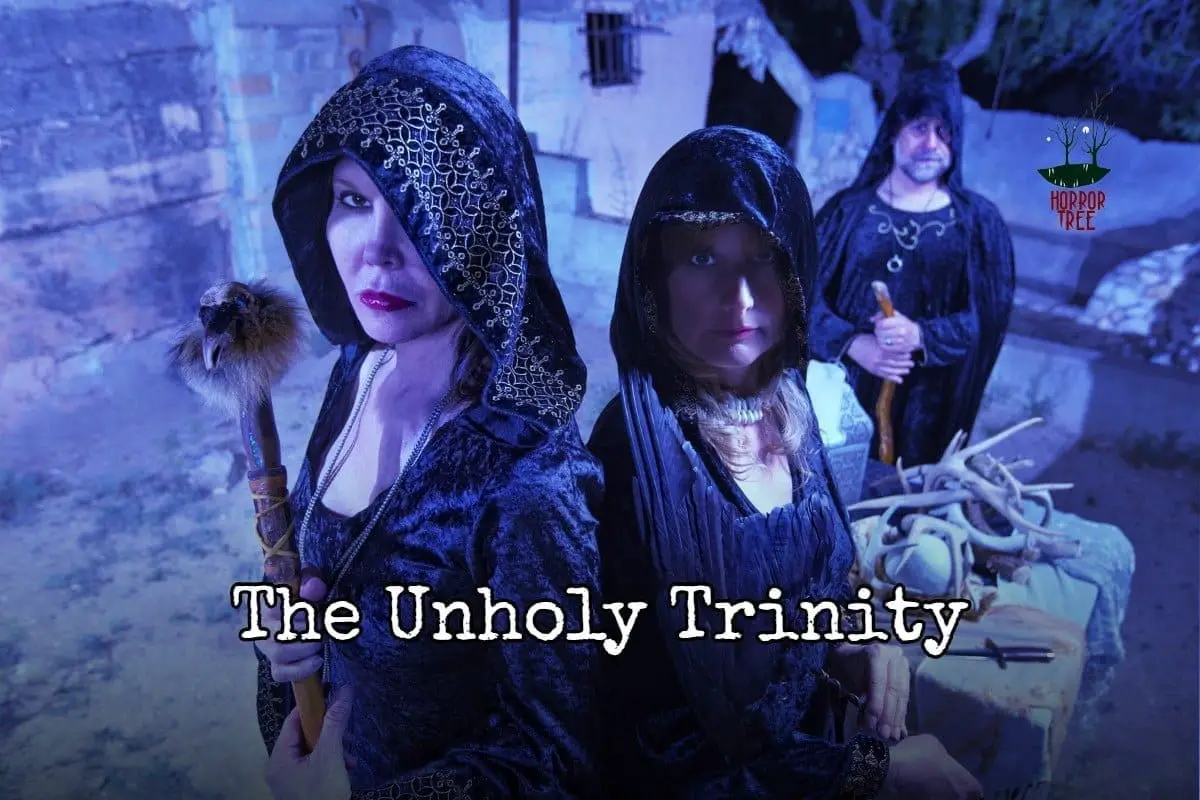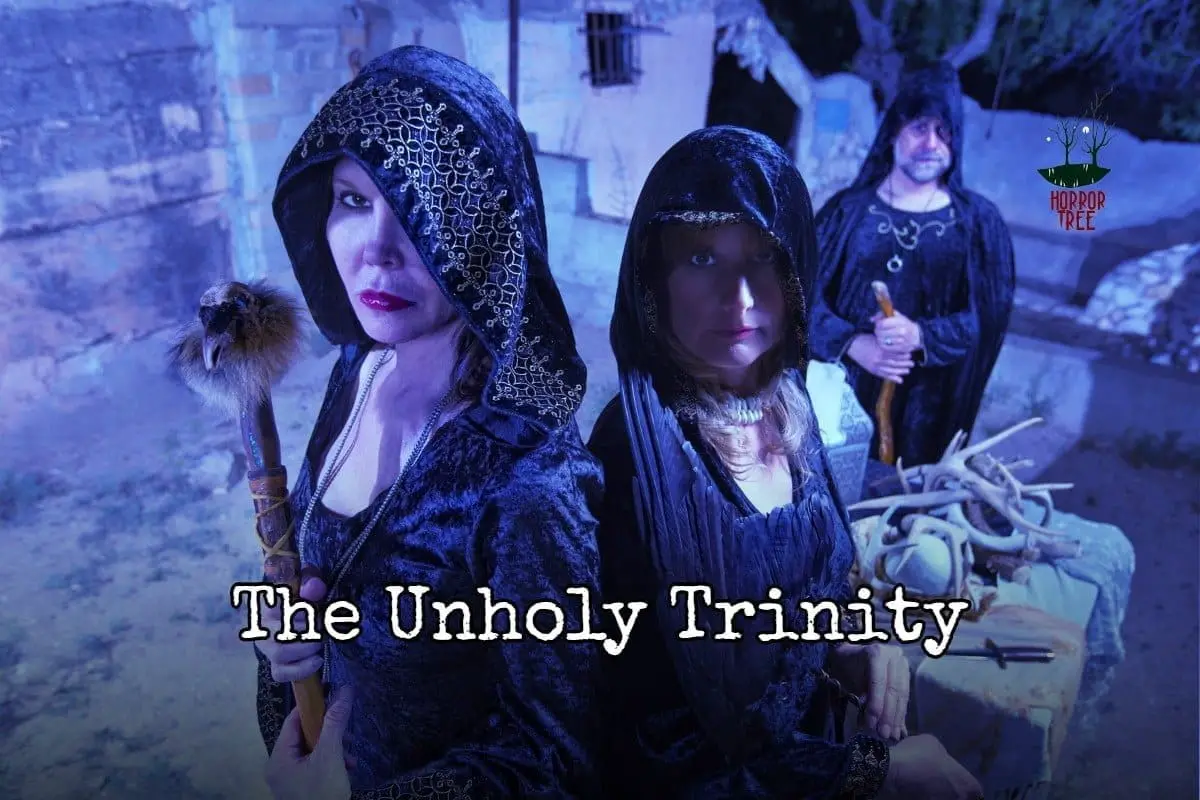 Our church worships at the altar of the Unholy Trinity. Its gospels are delivered as a trio of dark drabbles, linked so that Three become One. All hail the power of the Three.
The connective tissue between these stories is a creature born of the author's thalassophobia, and the plots themselves are inspired by both their current place of living, namely the Zanzibarian coast, and by their eternal love of the zombie genre. 
Penny's Hum
They followed Penny into the water, warm waves lapping at their thighs.
"What's wrong?" Lily called. "Say something, Penny."
"Say you're a fucking retard!" Jaden yelled. 
Penny hummed franticly. The group cackled. 
"Mummy ain't here Penny." Lily beamed, stone in hand. "Nobody is."
The group fell silent. A noise swelled over the water; a song, gaunt and abhorrent. It rose and fell with Penny's hum, filling their ears with blood. Lily opened her mouth to scream and found herself drowning.
Penny watched their thrashing bodies being dragged beyond the reef. A little prayer escaped her lips. She walked home, crying.
Voices in the Sea
"He'd come home blabbering about voices in the sea. When I saw his ears bleeding, I tried dragging him to the hospital, but–you know these oldies. Won't be seen for nothing. I stayed in his room that night. Didn't sleep a wink.
The next day, God I swear, he was fine. Eating, drinking, laughing…" He stared at the IV drip, fingers twitching.
"Woke to this snapping sound and he was hanging over my bed, jaws open so wide I thought they were broken. Got no memory from there Officer, I passed out after he started chewing on my legs."
Swim With Dolphins
Louisa hadn't woken at four AM to not see any dolphins. The guide took the group further out, apologising, as seawater sprayed Louisa in the face and deepened their frown. 
The stink, like rotten shellfish, hit before they saw it; a grey mass of human corpses, with skin so puckered and swollen it might have slipped from their bones, being tossed in the waves like salad.
They heaved. The guide yanked the vessel around and sped away as his passengers screamed. Louisa stared with wild eyes, watching a hundred rotten arms and legs convulse as the bodies tried to follow.
Saffron Roberts
Saffron
Roberts
 watched Ridley Scott's 
Alien 
at eight years old, much to the fury of their mother, and the horror never left their soul. As a queer, autistic writer, they have since stived to inflict the same fear onto others in as a colourful and neurodiverse way as possible. 
They can be found on Instagram @saffron_roberts reviewing and promoting books and other works of dark fiction.
About the Author
Latest Posts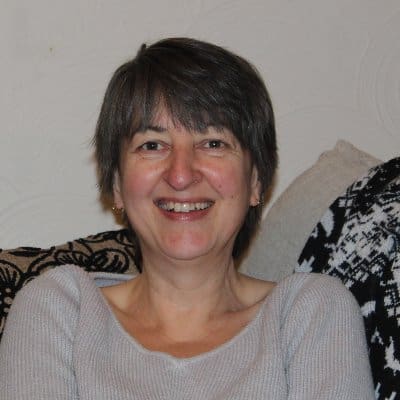 Stephanie Ellis writes dark speculative prose and poetry and has been published in a variety of magazines and anthologies. Her longer work includes the folk horror novels, The Five Turns of the Wheel, Reborn, and The Woodcutter, and the novellas, Bottled and Paused (all via Brigids Gate Press). Her dark poetry has been published in her collections Lilith Rising (co-authored with Shane Douglas Keene), Foundlings (co-authored with Cindy O'Quinn) and Metallurgy, as well as the HWA Poetry Showcase Volumes VI, VII, VIII, and IX and Black Spot Books Under Her Skin. She can be found supporting indie authors at HorrorTree.com via the weekly Indie Bookshelf Releases. She is an active member of the HWA and can be found at https://stephanieellis.org and on Blue Sky as stephellis.bsky.social.