Twelve House Books Is Open To Collections And Novels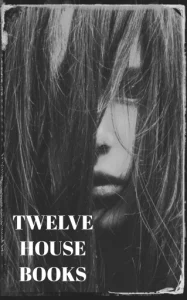 Payment: 50% Royalties
Theme: The Weird, the Odd, the Quirky, the Peculiar, the Macabre, the Uncanny
Twelve House Books is a publisher of the Weird, the Odd, the Quirky, the Peculiar, the Macabre, the Uncanny… and Poetry (which can also be weird, macabre, or uncanny if it so chooses).
High on the wanted list are Ghost Stories, New Weird or Fabulism, Quirk, Narrative Poems, the Sublime, the Numinous, and, dissonantly, stories set in Los Angeles. Your work doesn't seem to fit that vision? Send it along anyway, because it could be just crazy enough to work.
Consider the fiction of Raymond Chandler, Jean-Paul Sartre, Guy de Maupassant, Shirley Jackson, Ray Bradbury, Edgar Allan Poe, Flannery O'Connor, Charles Dickens, Bram Stoker, Maurice Level, Daphne Du Maurier, J.S. Le Fanu, Arthur Machen, Algernon Blackwood, M.R. James, Nathaniel Hawthorne, Lord Dunsany, Saki, Stefani Christova, Washington Irving, H.P. Lovecraft, E.F. Benson, Francis Marion Crawford, Ambrose Bierce, Vincent O'Sullivan, August Derleth, Edward Lucas White, and Ralph Adams Cram.
Year-round call for manuscripts! Your chances are much better with story collections, poetry collections, and narrative poems than with novels.
Launched in 2018 beneath the aegis of the legacy publishing enterprise Darc Colours (est. 1986), Twelve House Books has most recently published a work by Evan James Sheldon.
Thinking About Publishing With Twelve House Books?
* Professional Typesetting, Layout, And Cover Design
* The Work Is Produced In Paperback And A Hardcover With A Dust Jacket
* Line Edits By An Editor With Decades Of Experience
* Super-Quick Publishing Turnaround
* Media Promotions & A Sell Sheet Upon Author's Request
* 50% Royalties Paid To The Author
* Promotional/Sales Plan Not Required Of Author For Acceptance Of A Work
* No Hidden Fees Or Costs To The Author
* Discount Copies Available For Promos, Indie Bookstores, And Libraries
*First Serial Rights And Worldwide Rights Are Requested For Any Work To Be Published. Reprint Rights Are Requested If The Work Has Been Previously Published. Subsidiary Rights And All Other Rights Remain With The Author.
Send to editor Scáth Beorh a proposal with a short synopsis and your entire manuscript in .docx
Use the subject line: TWELVE HOUSE BOOKS General Inquiry
Twelve House Books waits with bated breath to see the works of the few-and-far-between writers of the strange and spiritually unruly who prove themselves masters of turn-of-phrase and evocation of the bizarre.
Characters or situations in stories can be realistic, gritty, or dark–but wrongdoing and/or perversion can't be promoted or encouraged.
Published books appear beneath the following imprints: Los Angelenos Imprint (books about or set in Hollywood and/or Los Angeles), Épouvante (Ghost Stories and Macabre Fiction), Lyre (poetry), and Uncanny (New Weird, Quirk, and Fabulism).
Via: Twelve House Books.
About the Author
Latest Posts
Stuart Conover is a father, husband, published author, blogger, geek, entrepreneur, horror fanatic, and runs a few websites including Horror Tree!