Twelve House Books Is Open To Collections And Novellas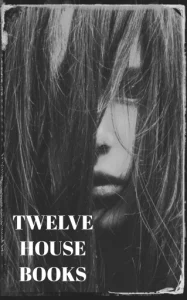 Payment: 50% Royalties
Theme: The Weird, the Odd, the Quirky, the Peculiar, the Macabre, the Uncanny
Twelve House Books is a publisher of New Weird and Fabulist Fiction. We also publish Ghost Stories, and, dissonantly, stories set in Hollywood and/or Los Angeles.
Launched in 2018 beneath the aegis of the legacy publishing enterprise Darc Colours (est. 1986), TWELVE HOUSE BOOKS has most recently published the story collections Children & Their Cages by Evan James Sheldon, The Coffin with the Eleven-Year-Old Myself by Stefani Christova, and Between the Walls of Opposing Houses by David Kart.
TWELVE HOUSE BOOKS waits with bated breath to see the works of the few-and-far-between writers of the strange and spiritually unruly who prove themselves masters of turn-of-phrase and evocation of the bizarre.
This is a year-round call for New Weird and Fabulist Fiction manuscripts! TWELVE HOUSE BOOKS primarily publishes Story Collections of at least 30K words, although Novellas up to 40K words are also considered (No full-length Novels). Poetry Collections of at least 100 poems and Narrative Poems of at least 30K are also considered (no maximum words for Poetry collections or narratives) If you're not sure if what you've written will fit with the TWELVE HOUSE BOOKS vision, give it a whirl. It might just be crazy enough to work.
Important before you send your work: Characters or situations in stories can be realistic, gritty, or dark – but wrongdoing and/or perversion can't be promoted or encouraged. Transgressive Fiction will not be considered; nor will writings that promote atheism or any form of sexuality outside of the Garden Model. The use of expletives will also seriously narrow your chances of acceptance. Uses of the sacred names 'Jesus' or 'Christ' (separately or together or with other words) as exclamations of anger or surprise will award your ms. a prompt rejection. You can write better than that. Use your imagination.
Send to editor Scáth Beorh a professional book proposal at twelve.house.books@protonmail.com Include a short synopsis and your entire book manuscript in .docx. Use the subject line: TWELVE HOUSE BOOKS Inquiry.
Via: Twelve House Books.
About the Author
Latest Posts
Stuart Conover is a father, husband, published author, blogger, geek, entrepreneur, horror fanatic, and runs a few websites including Horror Tree!