Trembling With Fear Year 4 Is Available For Pre-Order!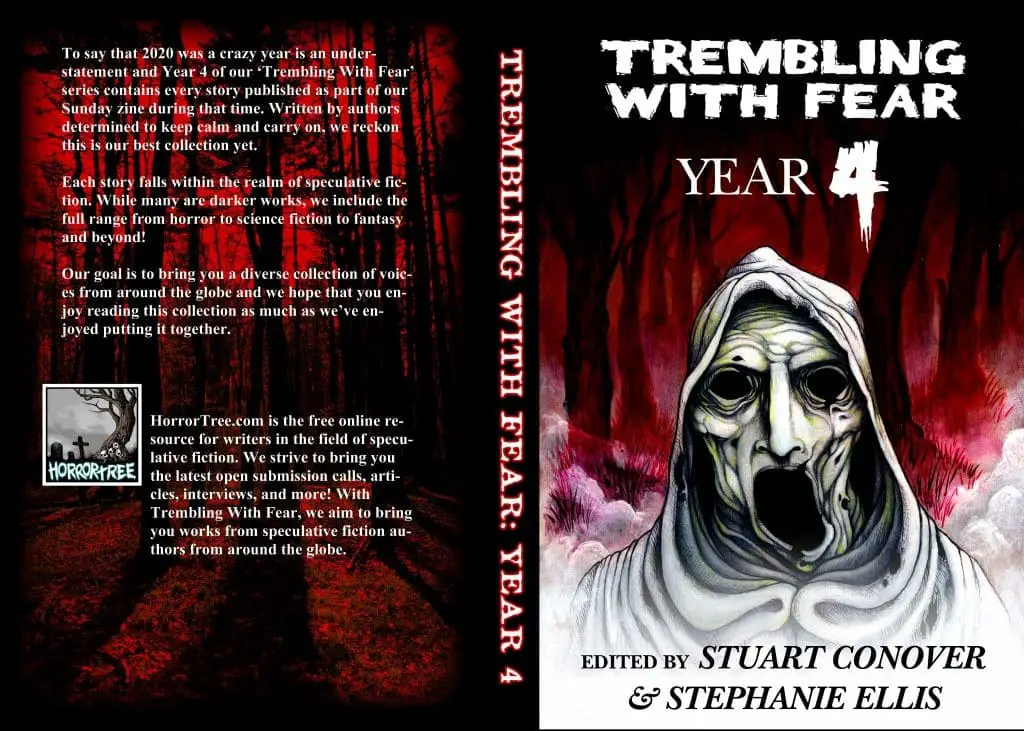 That's right ladies and gentlemen. After a long haul, Stephanie Ellis and Stuart Conover have triumphed over KDP and been able to fight their way into putting together another year of Trembling With Fear. Year 4 is now available for digital pre-order and you need to snag a copy for yourself ASAP! We'll have news on More Tales Volume 3 and Serial Killers Volume 2 coming out shortly.
To say that 2020 was a crazy year is an understatement and Year 4 of our 'Trembling With Fear' series contains every story published as part of our Sunday zine during that time. Written by authors determined keep calm and carry on, we reckon this is our best collection yet.

Each story falls within the realm of speculative fiction. While many are darker works, we include the full range from horror to science fiction to fantasy and beyond!

Our goal is to bring you a diverse collection of voices from around the globe and we hope that you enjoy reading this collection as much as we've enjoyed putting it together.
You can pre-order the digital copy of 'Trembling With Fear Year 4' on Amazon today!
About the Author
Latest Posts
The Horror Tree is a resource for horror authors which was created in 2011. The main goal when starting the site was to include all of the latest horror anthologies and publishers that are taking paying submissions. A resource useful for both new and experienced publishers alike looking for an outlet for their written material!