Trembling With Fear 07/14/2019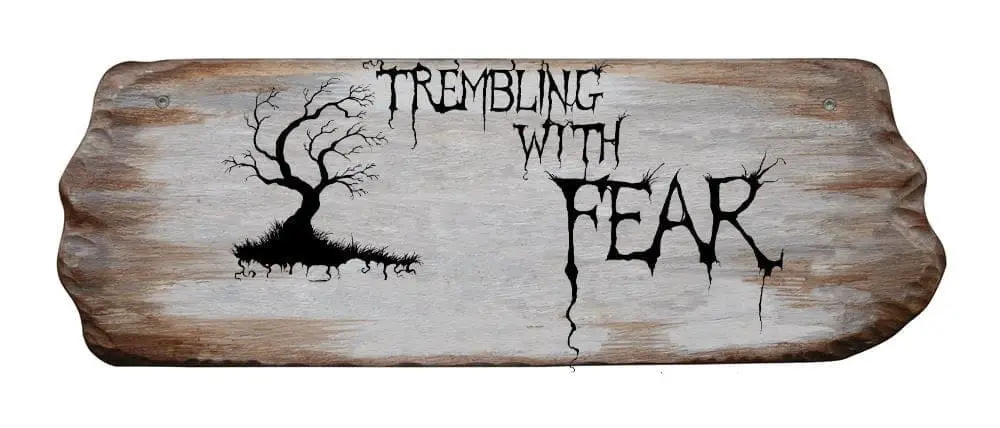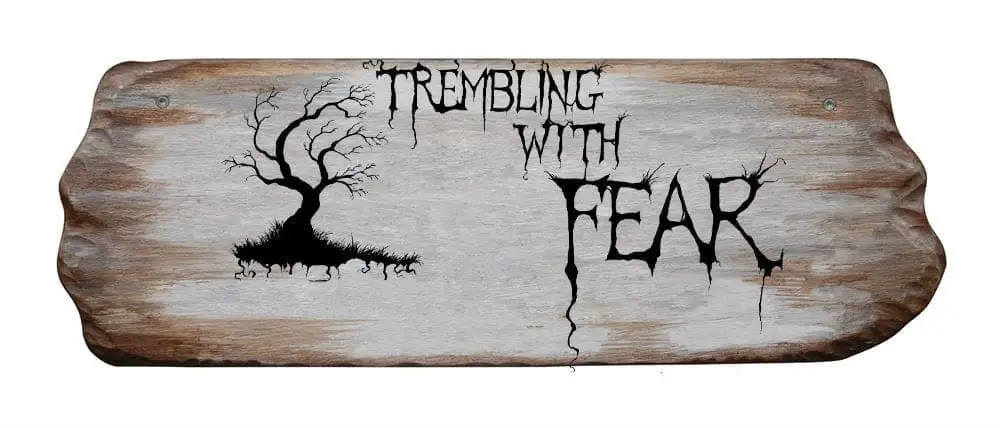 We finally did it! Trembling With Fear's Year 2 anthology and its companion, More Tales from the Tree have been released into the wild. I hope those of you who've ordered them, enjoy revisiting 2018's tales and if you've not yet subbed to TWF, give us a go. Your stories could end up in next years' editions! The 2019 anthologies are already under construction and I know that the companion book, More Tales will be a much bigger affair going by the number of Unholy Trinities and Serials now scheduled for appearance this year.
Speaking of publications, I'd also like to give TWF writer Robert Allen Lupton, a mention. His book, Through a Wine Glass Darkly is now available on amazon. A collection of short stories and drabbles from across a variety of genres, there should be something for everyone.
I will be AWOL for a few days this weekend as I spend a few days in Derby for Edge-Lit's gathering of writers. I'm looking forward to listening to a number of authors, including Tim Lebbon (his book, The Silence, is very good). I'll catch up with emails etc on Monday night if needed, but I know Stuart and Catherine will be checking in regularly, although Stuart has said he's off on holiday on Sunday. I suggested he write me a to-do list to help him out if needed whilst he was away – oh the things you say without thinking!!
Managed to catch Midsommar the other night. Enjoyed hugely, felt it was a much better film than Hereditary but I would say be careful who you watch it with. Eldest daughter gave it a miss because she wasn't feeling too good, husband wasn't really fussed so that left me and my son (who is an adult). However, there is a certain scene in the barn which, whilst it made me laugh, can make parents and children (even adult children!) feel uncomfortable if viewing together. At home, my kids will often say 'you might want to fast forward this bit, Mum!'.
Now over to Trembling with Fear which starts with Berberoka by Claire Fitzpatrick. Based on a creature from Phillipine mythology (I looked it up), this monster apparently likes to eat humans alive. In this story, its horror has been expanded to include a taste for the male of the species and tragically drives a mother to consider what a mother should never consider. Bravery, tragedy and horror nicely combine to give us a creature story with a difference. Remember to think beyond the standard tropes when submitting, dive into cryptozoology and see what you can come up with to entertain us anew.
All three drabbles this week have an 'ugh' moment.
Extraction by Gary Hazlewood makes you cringe from the start, he only has to mention the words enamel and blood in the same sentence and so creates visions of dentistry so many of us loathe. He continues in cheerfully gruesome manner and doesn't let even a little(!) mistake phase him.
The Captive by Scarlet Berry brings a whole new meaning to dinnertime, another good example of showing, not telling.
Growth by Elizabeth Smyth features one of the most disgusting creatures ever created and it's that imagery created by not telling that makes it a worthwhile read.
I'd also like to say thank you to those who wished me a Happy 4th July. Sadly being in the UK this is not celebrated but it made me feel a part of the American family 🙂
As Steph had already mentioned, we've released the anthologies! You should really check them out!
While we're open to all types of submissions, our primary focus right now is to build up a larger backlog of drabble so if you've got some laying about, please do send them in! If you haven't had to work on any 100-word stories as of late, by all means, they can be a great exercise in self-editing.
Side note: We're in the process of reworking our acceptances and one key part of short story acceptances which will be going into effect soon (and is something that I believe you'll enjoy!)
Also, what Steph REALLY means about our 4th of July celebration but is too polite to say…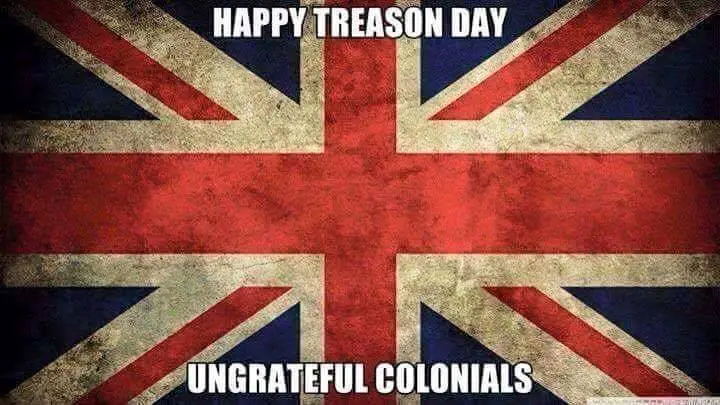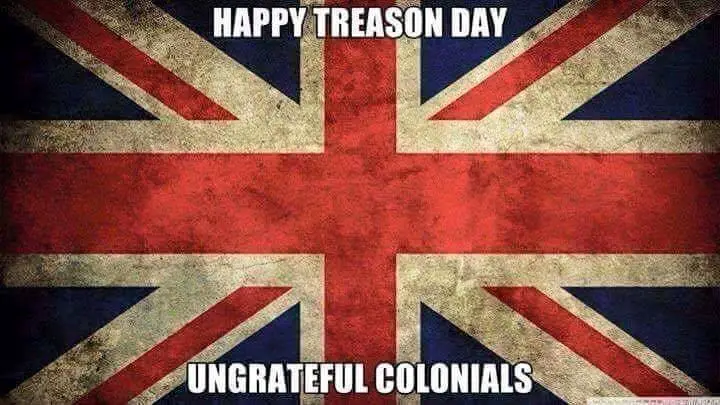 Of course, I kid! If she actually felt that way she would shout it from the rooftops! 😉
The Berberoka
For fear of the Berberoka, the village closed its eyes. In the mornings, the weeping widows would wash the bloodstains from the walls and retile the roofs, and the children would continue to play as though the Berberoka hadn't swallowed their fathers the night before. 
I looked out the kitchen window. A dark, crumbly cloud moved across the sky, settling about the village low and full, as though it might burst at any moment. The hours passed, and the light became dark, and I went outside to tend to my little garden. I liked to garden at night, when the world was asleep, and I could whisper my secrets to my plants. Over time, the wind grew stronger, thick and crisp, its fingers stroking my skin with unpleasant intimacy. No moon. No stars. Just the wind whipping around me, thick like clots of custard, as I thought of what lay ahead.
As a child, my mother told me stories of the Berberoka, how they would rise from the swamps and capture the fishermen, never to be seen again. Before he was swallowed, my uncle would tell me of ferocious land animals; lions, wild coyotes, wolves once frequented my nightmares. But they could not compare to the ferocity of the Berberoka.
After saying goodnight to my plants, I went inside and closed the window. The village had not yet awoken the Berberoka's hunger. Yet soon, we would hear her voice, surprisingly soft, like a question. Will you let me in? I feel I am turning into a fierce person, a monk, tasked to protect the villagers. Many of the women refused to even look at me in the street. My father had been the only known survivor. My father knew of the horrors, though refused to utter a single word. Only I knew my father's secrets. I imaged what I felt was akin to an insomniac's thoughts: that only I endured this burden. But he would talk to no one but myself. I cannot even begin to describe the horror, he would fervently whisper when he called on me. Waves of fear spread through my body, filling with a bizarre sense of guilt and confusion, as though I have committed some act of crime. He'd grab my shoulders and stare into my eyes. Her hold on me lingers like old scars. She will not let me be. He would utter no more on the subject, provide no clue as to the horrors he'd witnessed, or how he'd escaped. He had become the madman of the village, avoided like the plague. He trusted only me.
The Berberoka left more than blood and bone as she passed through the village. She left weeping mothers and grieving fathers. Heartbroken husbands and a silence that lingered longer and longer every day. Yet I remained fierce. I compressed my lips. My father was the same way. Fierceness and resilience can be seen around his mouth. Only his eyes and the fearful attitudes of the villagers betrayed him.
I had been alone in the world for many months now, save for the erratic company of my father. But he provided little comfort. The other mothers glanced at me as they passed me in the market. Who will care for her now her husband is gone? They whispered. Has she taken a lover? I wondered if they pitied or scorned me. His disappearance hadn't been noted as anything out of the ordinary. The Berberoka took the men as they pleased, preying on them as they fished, sucking up the river water and drowning them without mercy, leaving nothing but an empty fishing boat and their lifeless bodies floating down the stream. The women would collect the men and hang pieces of their clothing over their fireplaces like morbid religious artefacts. Some even knelt in front of their fireplaces and prayed. For what, I did not know. For their husbands to return? Or for their unborn child to be female? And what of their living male children? Did they pray for them, too?
I sat at the kitchen table and pressed my hands to my stomach. I could leave this place, but she would follow. She always followed. No one in the village escaped. She sensed unborn children. She knew if they were male or female. I could not take that chance. I could not birth a child only to see it slaughtered. I could not condemn my child to death. I was not a monster.
The moon hung full in the sky. It sat and watched, and it waited.  
Tonight, I would run a bath, and the Berberoka would return. I would press my hand to my swollen stomach and ingest the herbs that would stillborn my child. I would not birth a boy. She would be there to witness.
Claire Fitzpatrick
Claire Fitzpatrick is an award-winning author of speculative fiction and non-fiction. She won the 2017 Rocky Wood Award for Non-Fiction and Criticism. She has been a panellist at Conflux and Continuum. Called 'Australia's body horror specialist' by Peter Kirk, editor of Breach magazine, and 'Australia's queen of body horror' by Gavin Chappel, editor of Schlock! magazine, she enjoys writing about anatomy and the darker sides of humanity. Her debut collection 'Metamorphosis' will be published by IFWG Australia in 2019. She lives in Brisbane. Visit her at www.clairefitzpatrick.net


Extraction
Tapping the pliers vigorously against the tray I managed to shake free the last remnants of enamel. I removed blood-soaked rubber gloves before ejecting the tape recording.
Standing back I admired my work. It'd taken longer than usual but I'd finally extracted it.
A bloodshot eye watched me leaving the room. Barely a breath escaped his exhausted body.
"That's one resilient bastard but here it is," I gloated, handing over the tape recording.
"Bit of a problem," mumbled the Boss. "Wrong guy!"
"Shit," I replied, producing a small bag of bloody fingers. "You'd better dispose of these as well, then!"
Gary Hazlewood
With two novels to his name and when not watching soccer Gary enjoys writing short horror tales. He lives a hectic family life outside of a small town in the north of England.
Growth
"If you think about slugs too much, you'll start leaving a slime trail."
Lisa laughed. "I'll think about slugs all weekend. By Monday, we'll know if it's true."
When Lisa arrived on Monday, her shoes were sticking to the carpet.
"Trying not to think about… you-know-what… it's impossible," she fretted. "And the worse it gets, the more I think about them."
Lisa wasn't at work the next day.
On Wednesday, I broke into her house. I stood in the kitchen, calling her name. The ceiling groaned, and I looked up to see something oozing through a crack in the plaster.
The Captive
At first, I refused to eat. I was revolted by what my captors called food. But as the gnawing in my stomach grew, I was desperate to eat something. I gingerly picked up the piece of raw meat and tasted it. It was disgusting and made me retch. I forced myself to eat it anyway.
Six months have passed. Today, my captors announced that it is my turn to feed their prisoners. As they pull out their knives, I realize whom I've been eating and what I am about to become. I scream, "God forgive me!" as they move closer.
Scarlet Berry
Scarlet Berry is a Yooper. She's been married forty years to the same man and they raised four children together. She is a mystery wrapped up in a conundrum, and loves to laugh; both evilly and happily.
The Western Wall of Slatim
Dean looked west over the wall protecting the Kingdom of Slatim.
Nothing ever came from that direction.
Yet here he was stationed.
It was the safest job in the Kingdom.
It was also the most boring.
Dean yearned for the excitement of battle.
He had wished for something different for years.
As night fell the shadows surrounded Dean.
Only, something hid within the darkness.
Scaling the walls by sheer numbers, a goblin horde was upon him.
Their daggers were piercing the knight as he pulled his sword.
With his dying breath Dean wondered why he ever thought war was glamorous.
Stuart Conover
Part Man. Part Machine. Part Mongoose. All Writer. Stu moonlights as an IT worker, editor of this site, and writer for ScienceFiction.com but what really gets him up in the morning is being able to put pen to paper. Or, perhaps, finger to keyboard. Share in his adventures of rocketships, knights, wizards, and terrors from the abyss as he creates silly new things for you to read!
About the Author
Latest Posts
Stuart Conover is a father, husband, published author, blogger, geek, entrepreneur, horror fanatic, and runs a few websites including Horror Tree!