Trembling With Fear 06/11/2017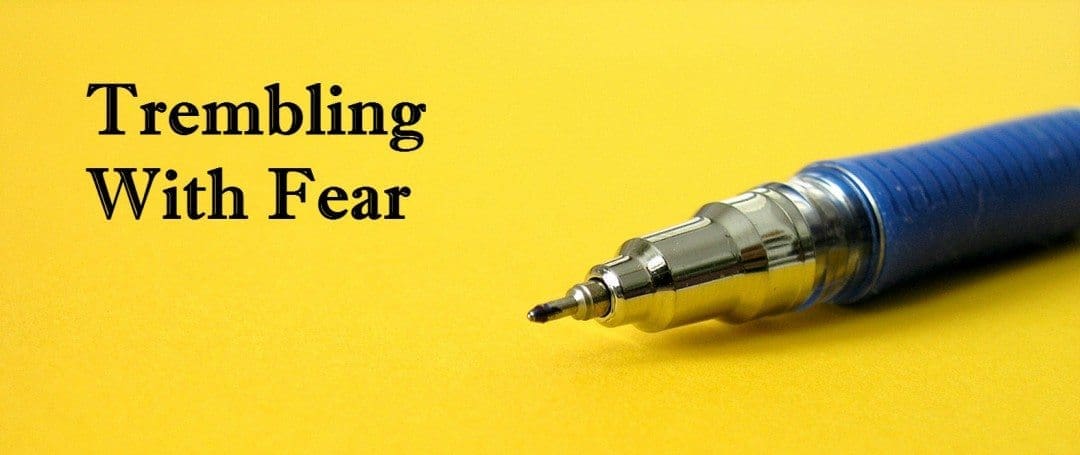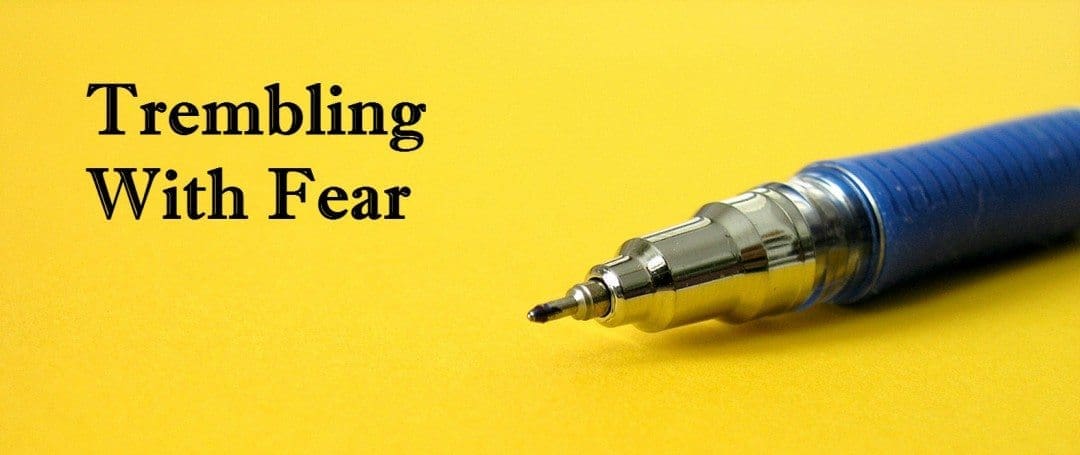 'Trembling With Fear' Is Horror Tree's weekly inclusion of shorts and drabbles submitted for your entertainment by our readers! As long as the submissions are coming in, we'll be posting every Sunday for your enjoyment.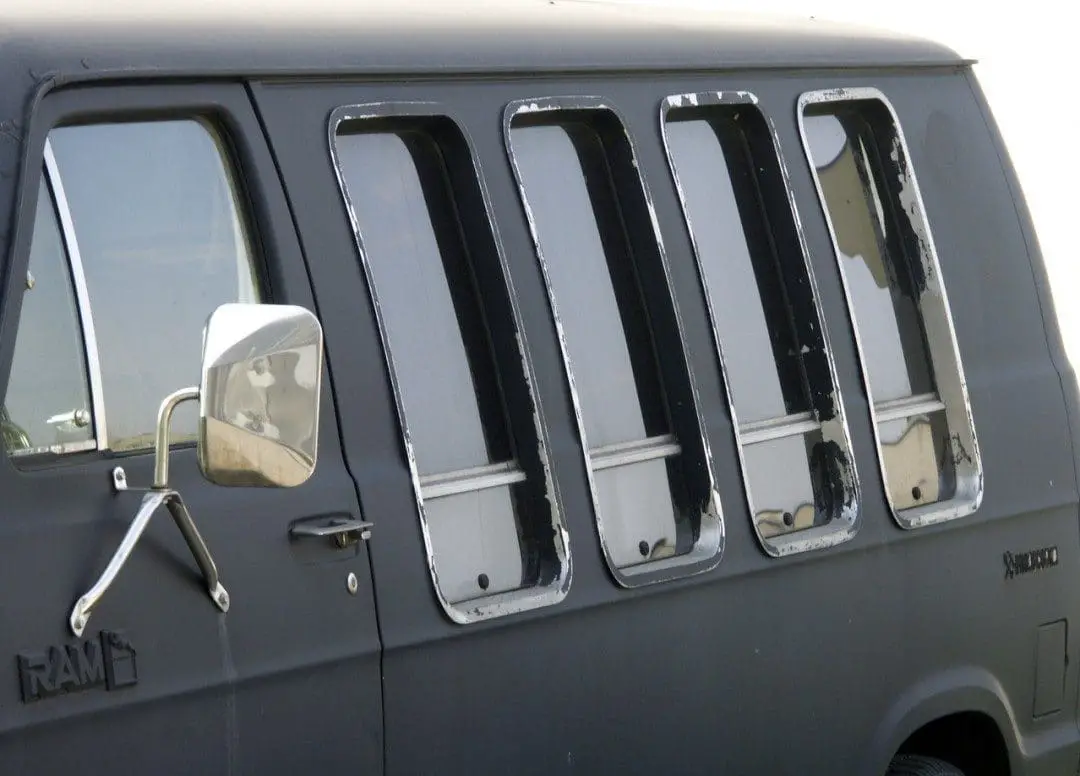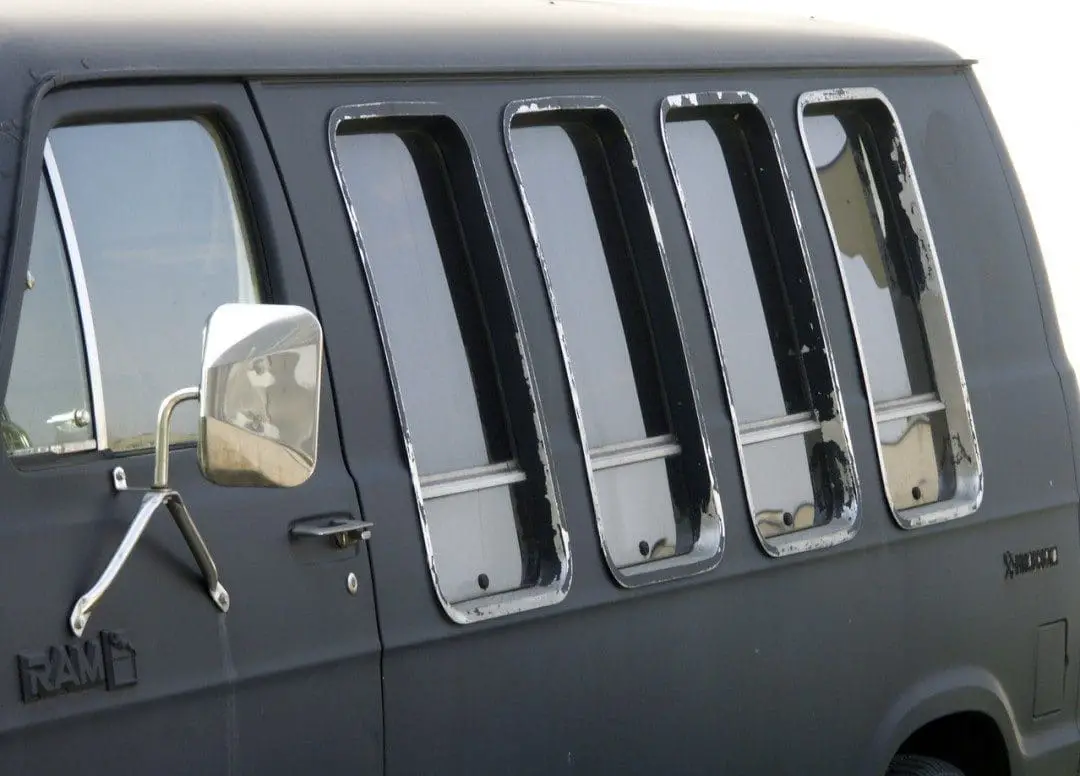 Cargo
Virgil can't resist a good deed. Early in relationships, girlfriends always tease him about it.
"You'd throw yourself in a wood chipper to save a squirrel's nuts," the sweet gal from Georgia had said, her southern accent fumbling over a few drinks. This was during their first at-home date (his home) as he explained stories behind Peace Corps pictures.
"It's just who I am," he replied, bragging yet flirtatious.
"It's just who I am," he repeats, staring at the back of the van a few car-lengths ahead of him.
The doors are waves of fresh white over warped metal, paint splashed on patches of un-scraped rust. Obviously, the van is a throwaway intended for a few human trafficking trips, dressed up just nicely enough to pass for inconspicuous. Had it not been for one of the two back windows, he wouldn't have noticed. Greyish curtains hang down. They don't necessarily warrant suspicion, but what first caught his attention was the lower, left-hand corner of the right window. A solid substance– a board perhaps– is broken behind the glass in that section, and a piece of curtain was being tugged ever-so-slightly. He saw this at a stoplight and began following the van. Now he is sixty miles from home (his intended destination), in a town he vaguely recalls from the night he met the foul-mouthed girl from Nebraska.
Finally, gas station ahead, the van's turn signal blinks. Virgil makes sure that the driver pulls in and commits to a pump before he drives into the side parking lot. He leaves his vehicle and peaks around the corner of the Go Mart to see a bald man with a handlebar mustache exit the van and step inside. He will pre-pay, obviously, in cash.
There's a line of customers, so Virgil walks to the van and peers in the only open space of the back window. Four women, tied; they see him. Their throaty screams are barely muffled by ball gags. Sudden pain bites Virgil's bicep. The bald man has grabbed his arm.
"Thought you were tailing me, you son-bitch!"
With his free hand, Virgil points at the window.
"Aluminum vinyl next time. One of your girls chipped off a corner of wood and was tugging at the curtain. Also, invest in better sound-proofing. Go to a music shop and tell them you're building a studio."
The bald man releases Virgil's arm. His jaw drops the length of his mustache.
Virgil checks his watch.
"If you don't mind, I really should be going. I followed you far away from home. Safe travels, friend!"
Back inside his car, he looks in the rear-view mirror and smiles at himself. He spots the reflection of groceries in the backseat. Georgia, Nebraska, Ohio, and Utah are probably very hungry (it's not like they can leave the basement to get food), but he's sure they'll understand when he tells them. He can't resist a good deed, and he wants to set the right example for their soon-to-be children.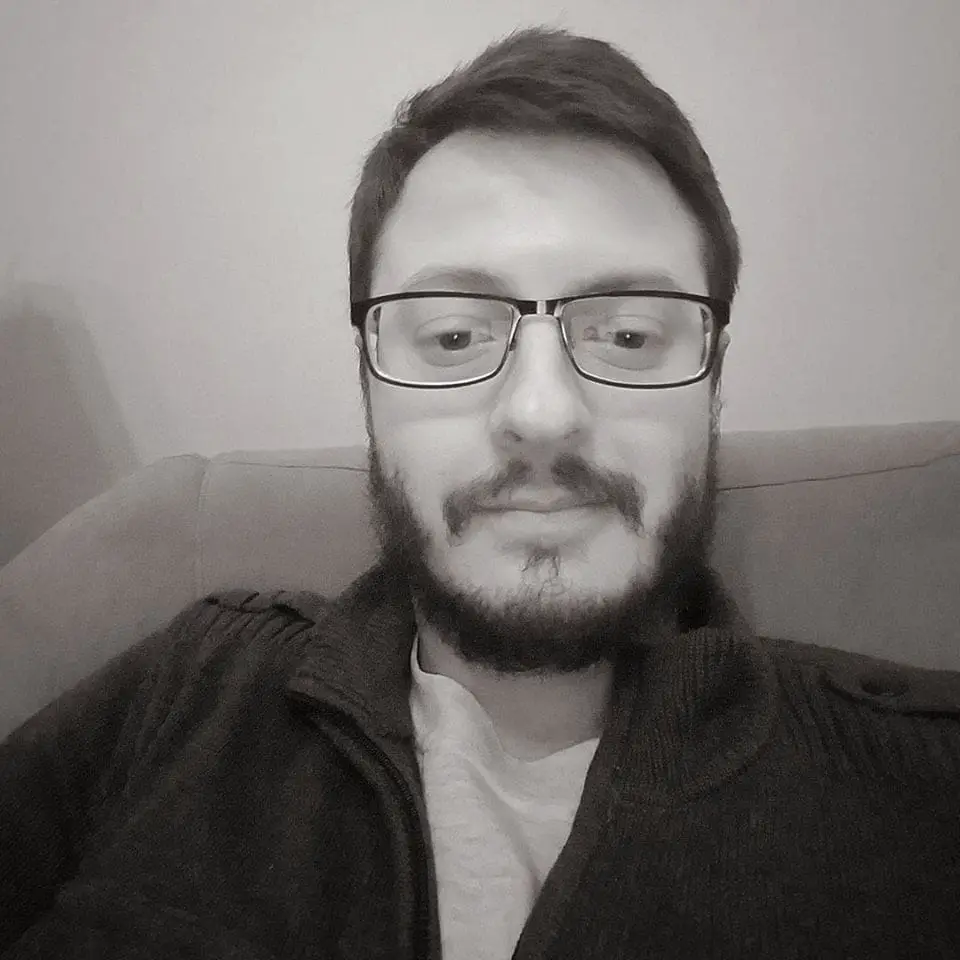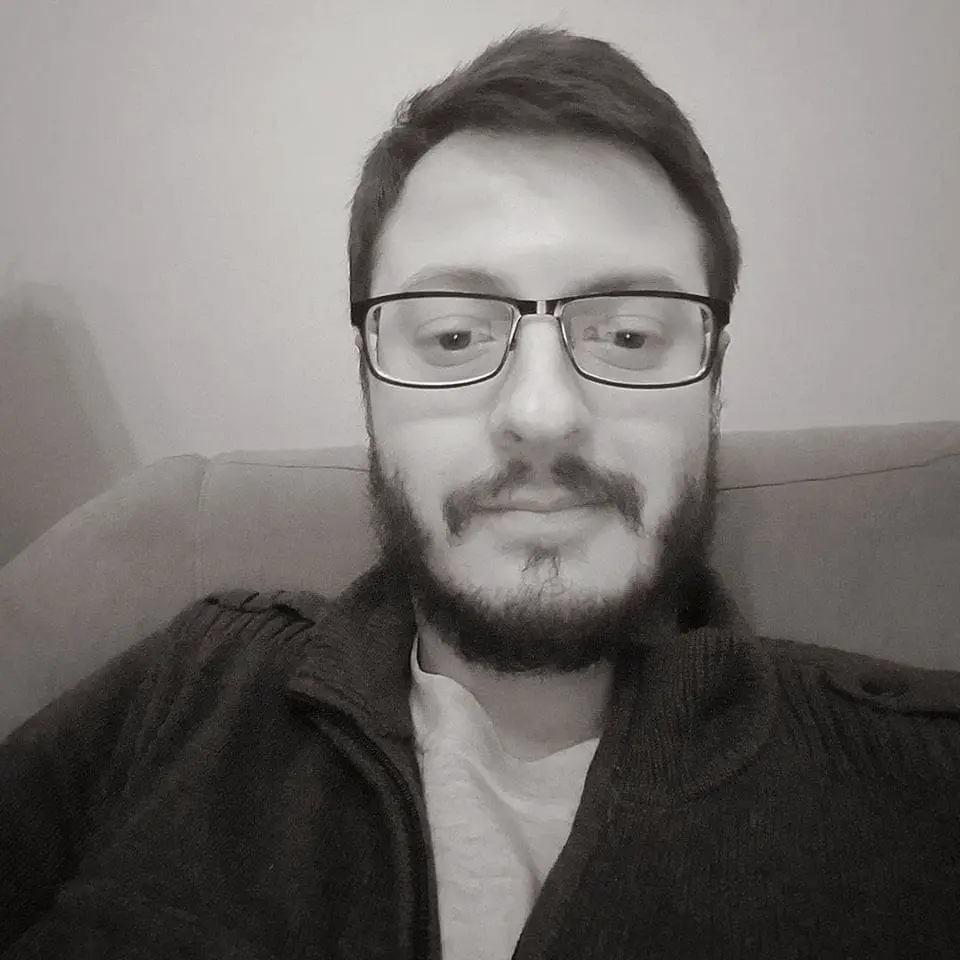 Alexander Lloyd King
Author Alexander Lloyd King is a proud resident of Sistersville, West Virginia. He appreciates his small town and finds inspiration there.


Posted: No Hunting
Margaret was kind, pleasant, and charming. Athlete, great grades, gorgeous. Everyone should've hated her, but she was so damn nice.
Her classmates began to turn up dead and butchered after Halloween. Margaret smelled the rancid stench of troll on the bodies. She searched until she found the trolls' bridge and pounded the railing with a baseball bat.
Her glamour vanished when the seven trolls approached. "Boys, you've been hunting in my territory. Mama was a hellhound and Daddy was an Imp. You are so screwed."
She took batting practice, caught the runners, and made it to homeroom the next morning.
Robert Allen Lupton
Robert Allen Lupton lives in New Mexico where he is commercial hot air balloon pilot. He writes and runs every day, but not necessarily in that order.
Recent publications include short stories in the following anthologies:
Uncommon Origins
Twelve Days
Hindered Souls
Potters Field #6
Worlds Unknown #3
The novel, Foxborn, was published by West Mesa Press in April of 2017.
Other short stories are available online from "Crimson Streets", Daily Science Fiction, and two drabbles have been published in "Trembling With Fear".
"Running Into Trouble", a collection of 15 fantasy, science fiction, horror, adventure, and humorous stories, all with running as a central theme, will be published in July of 2017. The novelette, Dejanna of Mars, will be published in August 2017, and the second book in the Foxborn series, 'Here There Be Dragons," is scheduled for February 2018.
Other short stories will be published online and in anthologies through the year. Visit Robert's author pages on Amazon and Goodreads for more information.
Formative Experience
Mary had her hands around the grip, fingers near the trigger. Her glassy eyes didn't see much beyond the barrel.
"Hey now," Mike said. "Give it here. I know you don't want to hurt me, right?"
No response. Chrome gleamed in the flickering light of the bedroom's energy saver bulbs. Mike took a step closer. Another. Not sure if Mary saw him.
She turned, pointed, bumped the trigger. A flash broke his heart, each chamber neatly separated. Mary wailed, with no father left to comfort her. The evening news read, "Toddler kills father. Up next: Live Coverage of Chili Cookoff!"
Kevin Holton
Kevin Holton is the writer behind more than seventy short stories. His work has or will be published with Siren's Call Publications, Radiant Crown Publishing, Mighty Quill Books, Eos Quarterly, and Hellbound Books, among others. When not reading and writing, he's an archivist who spends his time meditating and watching Gotham.
You can find out more about Kevin at his homepage.
The Glow in the Mirror
Looking at my reflection I noticed a slight glow at the back of the mirror.
I wasn't sure at first and turned to see if I'd left a lamp on, I didn't.
I peered closer, moving my face nearer the glass.
The glow appeared brighter, glowing.
A shape started to emerge in the light, moving, forming, solidifying.
I moved closer, my nose almost touching the mirror, watching the shape appear.
Two eyes, a nose, and a smile that turned sinister.
I pulled back, not quick enough, as the shape emerged.
A hand shot out dragging me into my glass prison.
Amanda J Evans
Amanda J Evans writes paranormal and fantasy novels as well as children's stories. Amanda lives in Oldcastle, Co. Meath, Ireland with her husband and two children. She was published in several journals and anthologies in 2016. Her first novel Finding Forever was published in 2017 and her forthcoming title Save Her Soul will be released in the summer of 2017. Amanda has also secured a publishing deal with Handersen Publishing for a children's book and this will be released in the fall, 2017. Amanda is the author of *Surviving Suicide: A Memoir from Those Death Left Behind, *published in 2012. You can find out more on her website www.amandajevans.com.
About the Author
Latest Posts
Stuart Conover is a father, husband, published author, blogger, geek, entrepreneur, horror fanatic, and runs a few websites including Horror Tree!