Trembling With Fear 03/22/20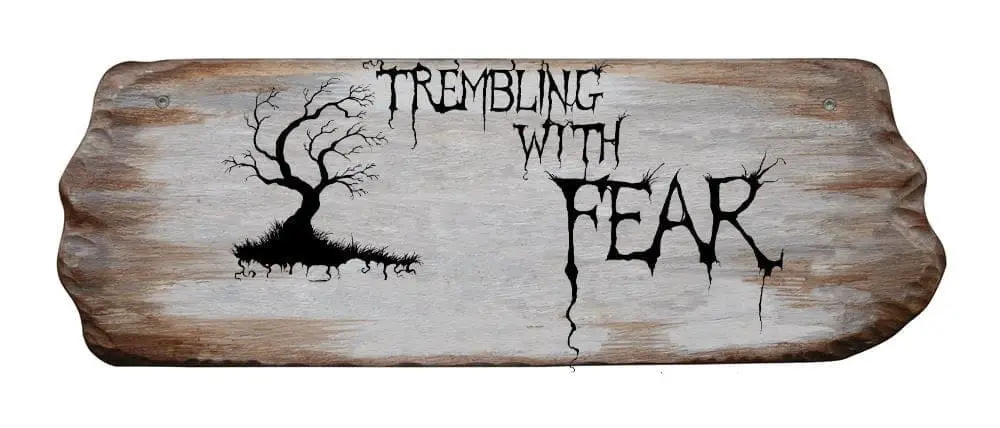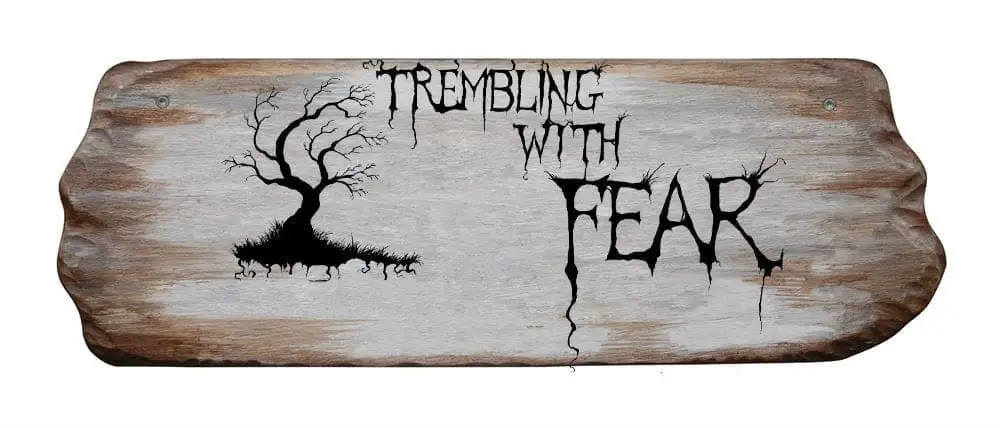 ​What can I say this week? I don't think any of us could have predicted the current global situation back at the beginning of the year. I have continued to despair at the selfishness of so many whose continued stockpiling has created hardship for others. Alongside this however, there are many shining lights in the darkness. One in particular is Jim McLeod of Ginger Nuts of Horror. He has created the Pandemic Book Launch over at Facebook which provides writers with a platform for all those launches which have vanished in the viral ether. It's a place for writers, readers and reviewers so pop over there to have a look and also look out for Horror Tree's Friday post which provides a weekly update of the listings on that site (thanks to Stuart for supporting this). Our first post went out on the 20th March. In addition, keep an eye out on twitter and Facebook for authors offering free reads, take advantage but pay them back with a review. Some of these are listed over at Nightworms, a great review site if you've not checked them out yet.
Before I go into the stories this week, I just want to highlight another group of creatives who need our support – up-and-coming musicians. My son, currently studying at uni for his MA in Jazz will have no gigs and so no prospective income. Many others will be in a similar situation – as will those looking to put on events. My daughter, studying Event and Festival Management has lost all her work for the summer, plus other events more recently. If you have a member of your family or friends in a similar position and they would like to share their music, send me their links. I will include some at the end of this editorial so you have music as well as words. If there are a lot of them, I'll put them up over at my own website and share on twitter. I might have a word with my son and get him to follow Jim's lead and maybe create something similar for uni student musicians.
This week, Trembling With Fear starts with Silent Witness by G.A. Miller, which brings us a bit of a twisted date night. You might think you know what's going to happen, you have your villain and victim cast in your mind, but do you? And much as I often ask for different settings, you can't beat a cemetery for atmosphere!
Knock On Wood by Elizabeth Nettleton plays on one of man's most basic fears but cleverly leads up to it so the final line gives it the twist to chill.
Song of the Pedlar by Alison Faye is a very atmospheric gothic piece with an almost fairy tale quality to it. The last line is particularly heart-wrenching.
Waste Not, Want Not by Phillip E. Dixon is a vampiric tale which has a brilliantly dismissive last line, it really puts humans in their place.
And here's the bit of music I've promised from Dylan, not jazz this time but a folk cover, something posted specially for St. Patrick's Day: Allistrum's March. Enjoy!
Remember, if you've family or friends in a similar position to my son and have lost out on performance opportunities, send me links!
Take care
Steph
Pandemicing is hard folks.
I'm one of those who are blessed to be able to work from home. Which is great! I can hide from the virus with my family. My job is secure, intact, and I'm keeping myself busy. I'm lucky there and I do count my blessings.
The downside is that there are things that are easier to do at work which are done in person. Not only that, but my time to work on writing and Horror Tree was on my commute to and from work which gave me 2 40-minute time periods each time to work on being productive.
Now, those times are dedicated to helping manage the kids so my wife doesn't go insane. Please, excuse any delays in my email and social media responses for the next few weeks.
Somehow, I'm still managing to help deliver you all a full week's worth of open calls and get this part of the site updated!
I hope all of you are doing well in surviving Covid-19 and are able to stay away from it. I also hope that it doesn't affect any of your jobs.
On the upside, we have new fiction to help distract you from a world run rampant with disease and supply issues! I hope you enjoy.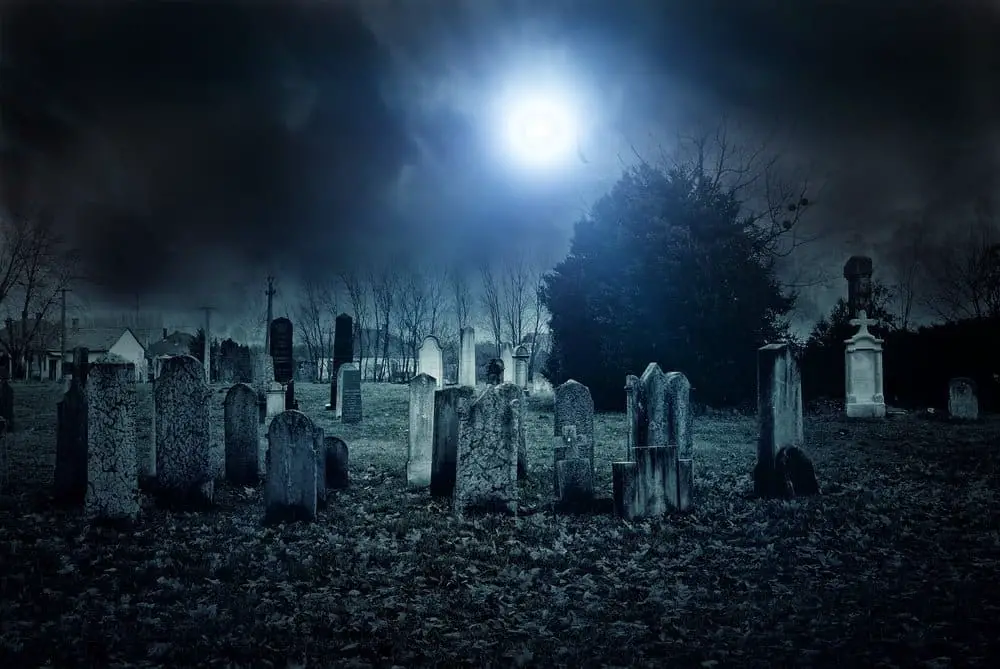 Silent Witness by G.A. Miller
The moon was nearly full in the cloudless night sky, the marble statues and headstones appearing unusually bright. The couple walked aimlessly along the paths in All Saints Cemetery for a short while before he finally stopped and turned to face her. Tania looked all around with childlike wonder, awed by the appearance of the marble under the moonlight.
"You were right Gordon; this place is amazing at night!"
"Well, it's not like this every night. The bright moon and clear sky are what make nights like this special."
"I thought you were crazy when you said you wanted to meet here tonight, but… I was so wrong! I feel like I'm walking right through a three-dimensional photo!"
"Tania, I need to tell you something."
"Oh? Are you finally divorcing Maria? If you are, we should have brought champagne."
"Actually, no. I'm not. I'm sorry for not having told you sooner, but… you and I are finished. I brought you here tonight because she can't ever know about you," he spoke softly as he slipped his hand out of his pocket and pressed a button on the knife, the double-edged blade thrusting out the top, glinting in the light. His face was expressionless as he looked up at her.
"I'm glad you like it here… well, considering…" he left the rest unsaid.
Her eyes first widened in surprise at the sight of the long blade pointing at her, then narrowed to slits. She began muttering in a guttural language, incomprehensible to Gordon, her hands moving wildly as though rearranging invisible elements in the air, which amused him.
"Go ahead and curse me out in whatever language you prefer, if it makes you feel better," he grinned, waving the knife in front of him, clearly enjoying the sense of power the weapon seemed to bestow. 
"But it won't change anything," he continued, "I'm sorry it has to be this way, Tania."
"Oh, I am cursing you, Gordon…" she hissed, "not in a way you can possibly understand. But you will… oh yes, you will," as her clawed hands now closed into tight fists, she first licked the fresh blood her nails drew, then looked beyond him and smiled through clenched teeth. He was shocked at the bizarre change in her demeanor, expecting her to beg and plead with him.
"What in the hell are you smi…" he jumped; a noise very close behind him.
She laughed aloud when he started at the sound of grating stone. He turned around and screamed as three large statues closed in, flanking him so he had nowhere to turn. He didn't feel the knife sliding out of his hand as he looked back at her.
"Please, Tania… whatever you're doing, please stop it… for God's sake!"
"Oh, now you beseech the Almighty, but a moment ago? Tsk tsk, Gordon. If it's any consolation, I promise your precious Maria will never know about me. Feel better now, you lying bastard?"
Gordon's final act was to hold his hands out in a silent plea to her as something sharp and heavy pierced his lower back, forcing its way up and out through his chest, his breastbone cracking loudly in the peaceful night as he was lifted off the ground by the intrusion. Tania stepped back to avoid the blood splatter from his spasms.
"Thank you. Thank you all," Tania said softly as she walked away from the scene, heading back to the gates, gently placing her hand on each statue as she passed it. She took one last look at the remarkable lighting cast by the moonlight before she got into her car, backed it away from where Gordon's was parked, and drove off into the night.
Hours later, groundskeeper Ed Carleton pulled his battered pickup in front of the closed gates at All Saints and glanced at the SUV parked in the first spot.
"Well now, who the hell are you? Cemetery don't open for hours yet, buster." He mused aloud. He turned the key to accessory and switched the radio on, already tuned to his favorite AM talk show. He slipped his seat belt off and set about enjoying his coffee and breakfast sandwich as he listened to his show and watched the sunrise, his favorite part of the day.
His sandwich now finished, Ed sipped his coffee and lit a cigarette as he watched the sky turning a majestic red, then to yellow as the sun came up. Something was off, though, something not looking right, disturbing his morning routine. As the sky lightened, he saw the silhouette of something hanging off the large statue of Saint Michael. He glared at that SUV again, wondering how those troublemaking kids had such nice rides these days.
"Well, damn! Ain't I got enough to do without cleaning whatever the hell you kids…"
Ed's cup slipped from his grip then, falling unnoticed onto the floor mat in the pickup when the sunlight finally illuminated Gordon's twisted, broken body impaled on the huge broadsword in the statue's right hand. The entire sword and half the statue's arm were dark red with his blood, looking almost black in the golden morning light.
Ed Carleton, a lifelong atheist, did not realize he'd made the sign of the cross before he tossed the butt out the window and reached for his cell phone sitting in its holder on the dashboard.


Knock on Wood
I knocked.
There was no need to throw my weight against the wood in front of me. I didn't have the strength, anyway. No, once he heard me, he would open up. 
My knuckles were sore now, scraped and bloody. And the air was thin; stale, like my breath. How long had I been here? 
A man spoke outside and another answered.
"Help."
I sounded hoarse. Why hadn't my voice returned along with my heartbeat?
Footsteps receded, making their way down the corridor. Sweat slid across my forehead. 
I raised my hand to the lid of my coffin.
And knocked.
Elizabeth Nettleton
Elizabeth Nettleton studied Law at the Queensland University of Technology, Australia, and now lives in Oxfordshire, England with her family. She enjoys writing dark fiction and horror, and her short stories have most recently been included in The Sirens Call eZine. Later this year, she will be included in the "Forgotten Ones" and "It Calls from the Forest" anthologies by Eerie River Publishing.
Twitter: @ElizabethNett18
Song of the Pedlar
At his leather belt the bunch of keys clicks in time to the notes of his willow flute. The only sounds in the apparently deserted village. The pedlar dances a jig. Despite the blindfold he wears, he never misses a step. He knows they are watching. He has come for them, but some are not willing to follow. 
He chooses another more melancholy melody, and wends his path through the overgrown alleyways, pausing at boarded-up windows and doors. He can smell their fear of him.
One by one they flow to him.
He is the Catcher of Souls left behind.
Alyson Faye
Alyson lives in the UK; her fiction has been published widely in print anthologies – DeadCades, Women in Horror Annual 2, Trembling with Fear 1 &2, Coffin Bell Journal 1 and Stories from Stone and in ezines, most often on the Horror Tree site, Siren's Call and The Casket of Fictional Delights. In May 2019 Night of the Rider, was published by Demain, in their Short Sharp Shocks! E book series and reached the amazon kindle top 10 best seller lists. Her work has been read on podcasts (eg Ladies of Horror), shortlisted in competitions and published in charity anthologies. Future work will appear in anthologies from Things in the Well, Mortal Realm and Twisted Wing Publishers.
She performs at open mics, teaches, edits and hangs out with her dog on the moor in all weathers.
https://alysonfayewordpress.wordpress.com/
Twitter @AlysonFaye2
Waste Not, Want Not
The clue is in how white each fingernail becomes. Human nails look like porcelain when the blood is fully drained. My brethren don't notice, but I do. Those slobs denigrate me for drinking their scraps, yet I can't help but laugh. I could capture my own prey, yes, but why bother? I never go hungry. Vampires are scavengers, you see, and I am an ancient expert. Sure, I'm scorned by slovenly animals who waste blood like children tipping a gravy boat, carelessly spilling a good meal. But pride doesn't fill one's belly, now does it? 
I'll gladly clean the dishes.
Phillip E. Dixon
Phillip E. Dixon is a writer, musician, and college English instructor living in Las Vegas. He holds an MFA in Writing from Lindenwood University, and a BA in English Literature from Pacific Lutheran University. He plays guitar and mandolin, speaks poor German, and is definitely stuck in traffic right now.
Twitter: @phillipedixon
About the Author
Latest Posts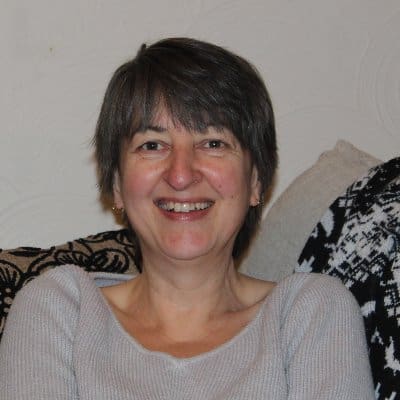 Stephanie Ellis writes dark speculative prose and poetry and has been published in a variety of magazines and anthologies. Her longer work includes the folk horror novels, The Five Turns of the Wheel and Reborn, and the novellas, Bottled and Paused. Her novel, The Woodcutter, is due for release via Brigids Gate Press in 2023. Her dark poetry has been published in her collections Lilith Rising (co-authored with Shane Douglas Keene), Foundlings (co-authored with Cindy O'Quinn) and Metallurgy, as well as the HWA Poetry Showcase Volumes VI, VII, VIII, and IX and Black Spot Books Under Her Skin. She can be found supporting indie authors at HorrorTree.com via the weekly Indie Bookshelf Releases. She is an active member of the HWA and can be found at https://stephanieellis.org, on Twitter at @el_stevie, Instagram stephanieellis7963 and also somewhere on Facebook.