The Horror Tree Presents… An Interview With Rhiannon Frater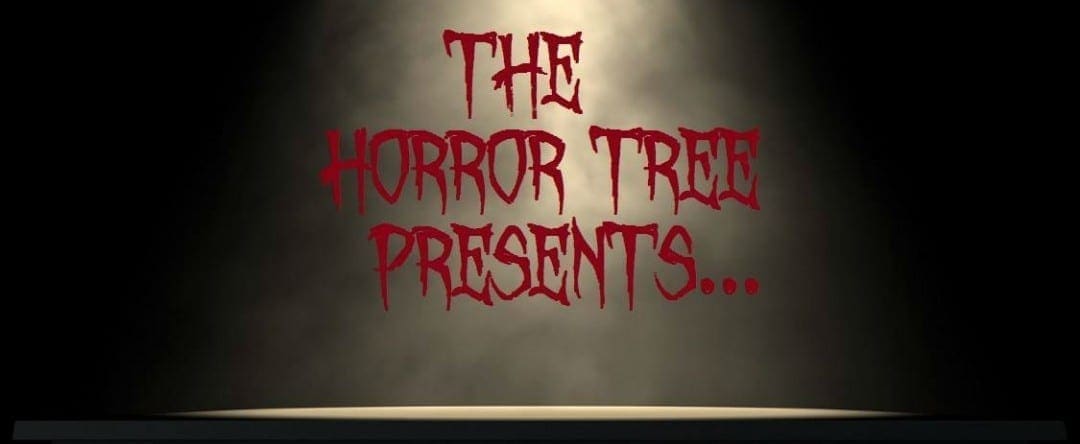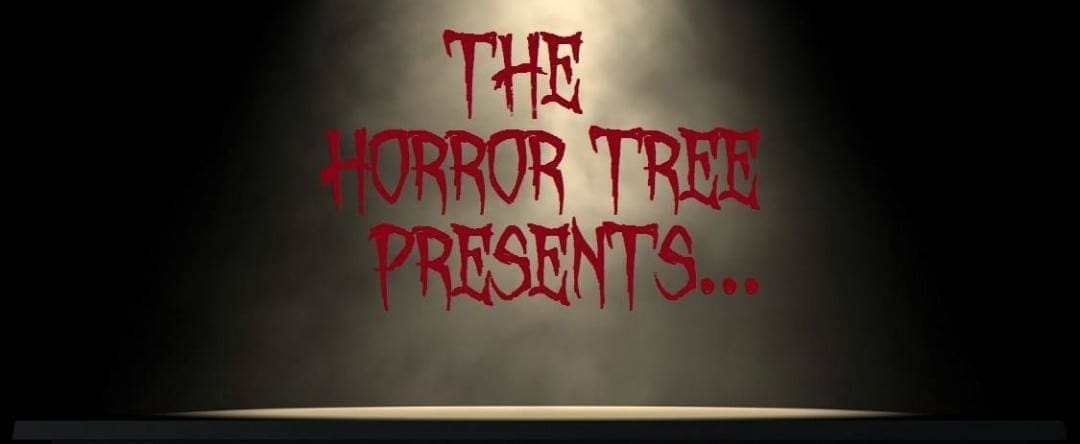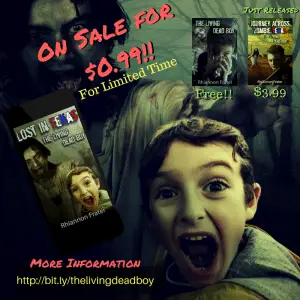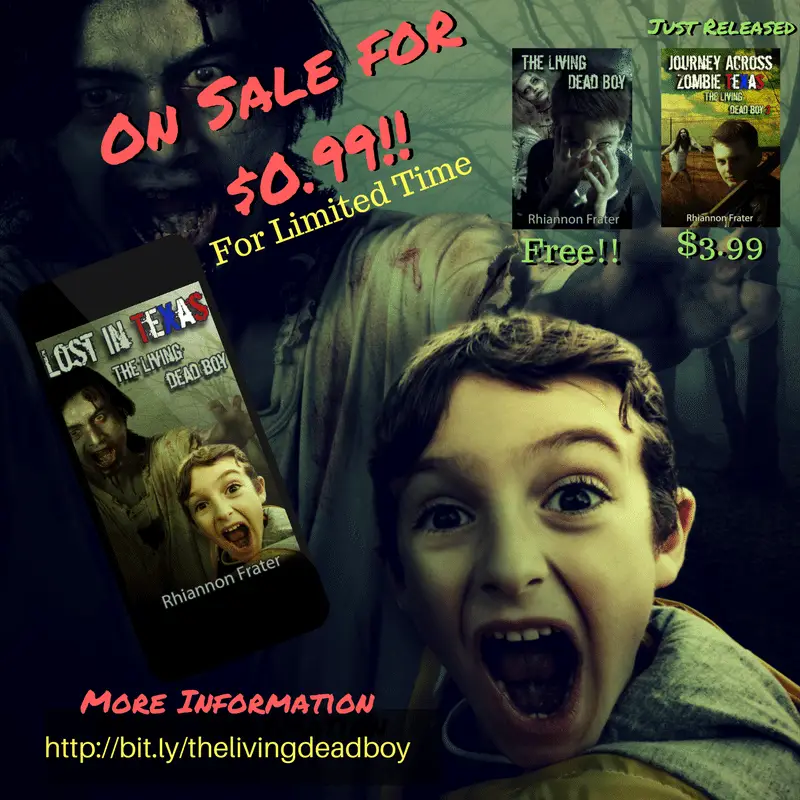 Liz – This month, author Rhiannon Frater joins us at the Horror Tree. Rhiannon, Tell us about your part of the world?
Rhiannon – I live a very boring quiet life at the moment in North Texas.  We're currently taking care of my mom, so we're not living in the most exciting part of Texas. I really miss Austin and San Antonio (especially the food!). We hope to move to San Antonio in the near future.
Liz – How many 'fur babies' do you have? Do they help or impede your writing process?
Rhiannon – I have two adorable cats. They both have very different personalities. One is super laid back. He's everyone's buddy. The other is completely neurotic. She's also my little personal assistant. She has my schedule memorized. If I'm away from my computer for too long during "working hours" she'll find me and yowl until I return to my desk.
Liz – Now that's a helpful cat! I need to train mine to do that. You're a self-confessed lover of horror movies and television shows. Do you have a favourite?

Rhiannon – When it comes to horror movies, I gravitate toward the supernatural stuff. I like dread more than scare jumps. My favourite recent horror film was Train to Busan. It was brilliant. As for television, I have a serious soft spot for American Horror Story. It's always such a crazy mess. It reminds me a lot of the 80's horror I watched late at night with my brother when we were teens. So far Hotel and Asylum have been my favourite seasons.
Liz – A woman after my own heart. Hotel is my favourite of the American Horror Story seasons also. Travelling for work inspired you to write. How so?
Rhiannon – I'm always been inspired when I travel. I love watching people and experiencing new things. I've been ill the last two years, so I miss travelling. At my old job, I drove all over Texas and had a lot of hours on the road. It really let my imagination run wild. Also, I met interesting and inspiring people every day and that fed into my creative process. As The World Dies, my zombie trilogy from Tor definitely was born out of those travels.
A lot of Pretty When She Dies evolved during my long hours on the road, too. The climax of the first book came about because of an abandoned gas station on the side of an old country road. It sparked my imagination.
The Mesmerized was conceived when I was in Las Vegas. I remember my husband nudged me because I was so lost in a sudden "vision" that inspired the book. I told him what I'd seen in my mind's eye, and he said, "Do you need to write it down?" So we went back to our suite so I could write what I'd seen. My agent sold the concept to Permuted Press, and the rest is history.
So, travel definitely helps get the old gears moving.
Liz – Where do you draw your inspiration from now that you're a full-time writer?
Rhiannon – Well, I have this huge backlog of ideas that I'm still drawing from all the time. I will never be able to write everything that I see in my head, and I've finally accepted that. It makes me a little sad, but that's life. I'm also inspired by books, games, films, television shows, and just life in general. All of it goes into the brain and gets reprocessed as dreams. Most of my books come from dreams, so I don't worry about finding inspiration. Most of the time I feel I have too much!
Liz – I know the feeling. I have a collection of story ideas in a box, hoping to get written on the day.
Tell us about your anthology of short stories.
Rhiannon – I have several actually. I rarely write short stories, so I never know what to do with them. I ended up putting out three books of short stories with a theme for each: vampires, monsters, and zombies. Blood & Love has various different takes on vampires, and has some of my oldest work is in it. Cthulhu's Daughter & Other Horror Tales is a bunch of different stories I wrote for anthologies that are out of print. The Key short story is one of my favourites, and I might do a full blown novel one day. Zombie Tales from Dead Worlds is my most recent. It's zombie stories that didn't want to be full novels. I really like it a lot because of the variety.
Liz – How did you find putting together and publishing a compilation compared to a novel?
Rhiannon – Blood & Love and Cthulhu's Daughter were stories just rotting on my hard drive, or out of print. Zombie Tales from Dead Worlds was different. It was a challenge because I set out to write a collection that would feature not only a variety of zombie creatures but different "worlds." I also experimented a bit with how I wrote the stories. The Race was definitely a new style for me. The Building was incredibly hard to write at times, but I love how it came out.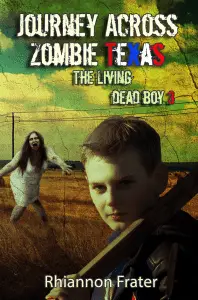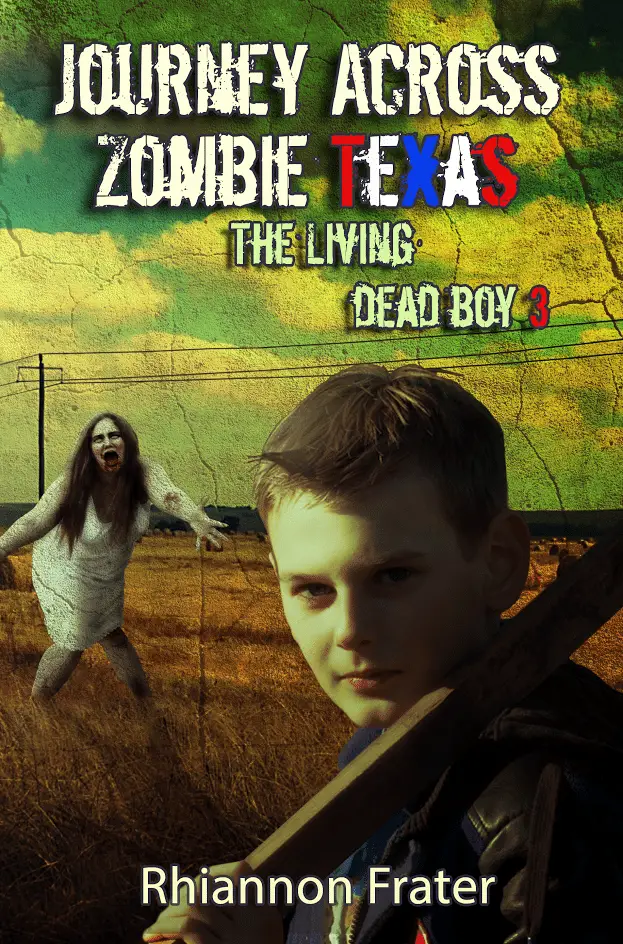 Liz – Nothing beats a good challenge! You also have a supernatural series. How did that come about?
Rhiannon – I love supernatural tales. I have three zombie series (As The World Dies, The Last Bastion, The Living Dead Boy) and two vampire ones (Pretty When She Dies, The Tale of the Vampire Bride). Even though all those series are different from each other, each inhabiting a world with its own rules and genre, I wanted to do something very different. In Darkness We Must Abide was born out of a really old story I had written in my teens. I took the best elements of it and unleashed it in a paranormal fantasy setting.
Of course, Dead Spots and The Mesmerized are also supernatural tales, but those are both standalone novels.
Liz – How did you come to cohost ZCast? Can you tell us about it?
Rhiannon – Well, Brad Zipprich is someone I know from the old Library of the Living Dead podcast and forum. We'd met at Horror Realm, and I just loved him and his wife. I did one season of a podcast about The Walking Dead, and really liked doing it, but the producer cancelled it.   I started watching Z Nation and loved it. It's right up that old 80s horror movie vibe I love so much. I like a dash of humour with my gore. I laughed my ass off at the zombie baby in the first episode. I knew if the show was willing to go there, I would follow.
Around episode 6 of Season 1, Brad said something on Facebook about wanting to do a Z Nation podcast. I immediately volunteered. So did one of his former co-hosts, Susan Monk. In like a week we were recording.  Anastasia Baranova, Addy on the show, and I were Twitter friends, and I asked her to come on the podcast. She did. Then she got Michael Welch to come on. We've talked to most the cast at this point, several more than once, and a lot of the behind the scenes people. The big moment was when we got Karl Schaeffer to come on. He's the showrunner/creator. That was a blast.
I love the show (I watch it over and over again), so it's fun to support it.
Liz – That sounds like an amazing opportunity!
You publish two weekly serials, 'In the Shadow of a Dying World', and 'The Impaled Bride' – what was the inspiration behind these? Do you find it a challenge to commit to not one, but two weekly serials on top of your novel work? Are there any pro's/cons to writing serials over novels?
Rhiannon – In Zombie Tales From Dead Worlds there was a short story called The Necromancer. It's post-apocalyptic zombie fantasy. That's the best way I can describe it. Readers really liked it, and asked for me to revisit that world. I dreamed the idea of In The Shadow of a Dying World, and after a long conversation with my husband, I decided to offer it on Patreon for $1 a month. It's a way to give my patrons something fresh on a weekly basis to read, and also raise money for future self-publishing endeavours.  That serial is very fun because it's a good mix of things I love: necromancers, magic, post-apocalyptic worlds, and zombies. The world building has been a blast.
The Impaled Bride is a sequel/prequel to The Vampire Bride Dark Rebirth trilogy. It's very gothic, and just dripping with old school horror elements.  There are castles, carriages, battles, a doomed romance, and lots and lots of blood. It takes place between the 1300's and 1800's in Eastern Europe, so there is a lot of research involved. I have a mad love for Hammer Films and vampires that are ruthless and cruel. While writing The Impaled Bride, I'm basically writing a novel that will be released next year. I'm posting the chapters as weekly instalments on the Radish App (you can read the first 3 for free), and it will be exclusive to Radish until early next year. After that, I will release it as a regular novel in paperback and ebook. Therefore, it's not really eating up any novel writing time because it's the novel I would be writing anyway.
The one thing I do love about serials is the instant feedback. I don't have to wait until the book is published to hear back from the readers. And I get to feel their excitement as they're waiting for the next weekly instalment. It keeps me inspired.
Liz – Your series "As the World Dies' was self-published before renowned publisher Tor picked it up. How did you find the two processes?
Rhiannon – Well, self-publishing is always a lot more fun. I have final say on everything. It gets to be my vision. But I did do some things wrong when I first self-published, and I learned from those mistakes. When the books went to Tor, I had to revise them. That was harder than I thought it would be. I had to take 70,000 words out of Siege. That was incredibly hard. I'm proud of those revised versions. I learned a lot from my editor, and I know she's made me a better writer. But I was fried by the time I finished. It was really tough. And then there was the long wait to publication.
Liz – Zombie fiction is a popular genre. How do your stories stand apart from the rest?
Rhiannon – Well, when I first started back in 2005, the fact that women were the primary characters was huge. It just wasn't done, and I got a lot of negative comments at first. I paid attention to those enjoying the story (I wrote it online) and kept writing.
I'm honestly not a good judge of what makes my stories different, but my fans tell me it's the characters. They resonate with the readers in a very intimate way. The readers really, really care about what happens to them.
When it comes to plot, there is variation in all the books. As The World Dies is about pioneering a new way of life in a zombie-infested world. The Last Bastion series is a science fiction story all about the last city of the living. The Living Dead Boy is about a group of kids who are die-hard zombie fans that end up running for the lives when the zombie apocalypse happens. Now, In The Shadow of a Dying World, I'm dealing with a futuristic world that is very post-apocalyptic and has magic in it. So they're all different.
Liz – Your work has won a number of awards. Do you have a standout?
Rhiannon – I'm nominated for The Golden Stake Award for The Lament of the Vampire Bride, and that one means a lot to me even if I don't win in May. The Vampire Bride Dark Rebirth trilogy is very close to my heart and took years of research to write. The International Vampire Film and Arts Festival is taking place in Sighisoara, Transylvania, Dracula's birthplace, which seems really appropriate.
Liz – We'll keep everything crossed for you!
With the ever-expanding world of self-publishing, a lot of authors question the need to pursue a literary agent. How have you found working with one, and would you recommend it?
Rhiannon – I find that my literary agent is more helpful on the traditional side of publishing. She's more likely to sell my books published by a traditional publisher to foreign presses than my self-published stuff. You have to sell millions of copies self-publishing to garner enough clout for an agent to sell your work overseas. She's been very good at getting audiobook deals for some of my self-published books.  Since I'm a Hybrid Author, doing both types of publishing, I find it to my advantage to have her. She's great at getting me good contract deals.
Liz – 'Lament of the Vampire Bride', "Lost in Texas', 'Journey Across Zombie Texas', Dead Spots, and 'Mesmerised' are your most recent publications. Can you tell us a little about each of them? Do you have a favourite?
Rhiannon – Well, the Lament of the Vampire Bride is the final book in The Vampire Bride Dark Rebirth trilogy. It was a tough book to write because I was still recovering from my illness when I sat down to write it. It was my first book after not writing for nearly a year. I love the lead character, Lady Glynis, very much, so I was happy to jump back into the deep end with her, and bring her story to completion. The entire series is very gothic, very bloody, and sometimes tough to read because of all she endures at the hands of Vlad Dracula, but I'm immensely proud of it.
Lost in Texas and Journey Across Zombie Texas are the second and third book in The Living Dead Boy series. If you love The Goonies, Stranger Things, and Monster Squad, you'll enjoy this series. I wanted to write about the kids realistically, and I've had a lot of adults tell me that I took them back to their childhoods. Just because kids are the leads doesn't mean I pull punches. People die. The kids have a rough time. Nothing is easy. And I don't give them an easy out.
Dead Spots is a straight up supernatural thriller. It's about a young woman who accidentally ends up trapped in the world of nightmares and dreams when she stumbles through a dead spot. Dead spots are abandoned places that become doorways into this other world. Mackenzie ends up at the mercy of not only her fears but those of the dreamers in our world.  It's pretty fantastical, and I'm proud of it. It's my fourth book from Tor.
The Mesmerized is about a supernatural event in Last Vegas. And I can't give too much a way! It's pretty intense from beginning to end. Minji, the heroine in the story, is an amazing character that will do anything to save her husband and two daughters.
Liz – They all sound fascinating!
Lastly, Escape to the Last Bastion of the Living is coming soon. Can you tell us what inspired this book and how long it took to write? How has your writing and process changed between this release and your first book?
Rhiannon – When I originally wrote the first book, The Last Bastion of the Living, I really did think it was a standalone. I felt that the main character's story finished on a solid note, and I couldn't imagine how I could possibly do a sequel. Then I realized that the Bastion, the city itself, was a character. By moving one of the supporting characters into the lead for the sequel, I found a whole new story to tell about the city through the eyes of another person. I'm doing the same with this book, which is essentially a sequel and a prequel at the same time. We get to see the complexities of the city through the eyes of a character that was previously in the supporting cast, and her connection to the origins of the city. I hope to have it published in the summer. It's not a completed work, so I'm uncertain of how long it will take to wrap it up.
As for how my process has changed…well, illness changed it.  I used to be able to just speed through a chapter in one sitting, and go onto the next. Last year, I was having a lot of concentration and memory issues. So my writing evolved. I now tend to take small breaks, read over what I wrote, fix anything in the continuity, then start writing again. I sometimes jump forward in the chapter, write down what comes to mind, then go back to where I was previously in the scene. This is very different for me, but it helps. I'm getting faster with the process, too. I also write down any little snippet of conversation or a scene that pops to mind. I use yWriter, so it's easy to open a future chapter and write something.
I noticed as I recover more, my writing process is evolving, too. I'm not sure if I'll ever go back to how I used to write, but I'm happy to have found something that works for me. And that's the main trick with every writer. Finding what works.
Liz – You've hit the nail on the head! Thank you so much for your time, Rhiannon!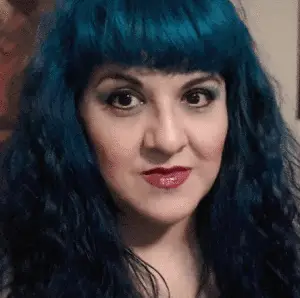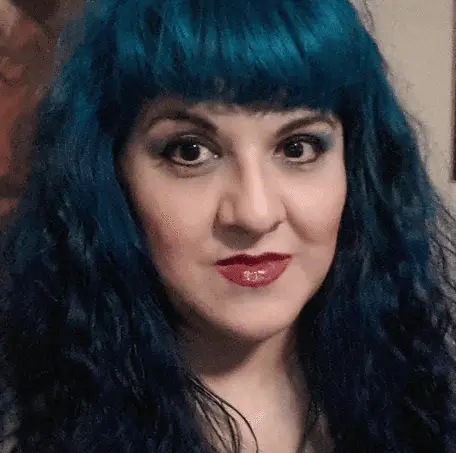 Rhiannon Frater is the award-winning author of the As the World Dies zombie trilogy (Tor) as well as independent works such as The Last Bastion of the Living (declared the #1 Zombie Release of 2012 by Explorations Fantasy Blog and the #1 Zombie Novel of the Decade by B&N Book Blog). She was born and raised in Texas where she currently resides with her husband and furry children (a.k.a pets).  She loves scary movies, sci-fi and horror shows, playing video games, cooking, dyeing her hair weird colors, and shopping for Betsey Johnson purses and shoes.  She's the co-host of the ZCast, a Z Nation Fan Podcast.
You can find her online at:
Website: rhiannonfrater.com
Twitter:  twitter.com/rhiannonfrater
Facebook: https://www.facebook.com/authorrhiannonfrater/
Tumblr: http://rhiannonfrater.tumblr.com/
LinkedIn: https://www.linkedin.com/profile/view?id=340109912&trk=spm_pic
Google+: https://plus.google.com/113336058823746385572/posts
Amazon Author Page: http://www.amazon.com/Rhiannon-Frater/e/B0027DLFL6/ref=ntt_athr_dp_pel_1
Goodreads: https://www.goodreads.com/author/show/2310121.Rhiannon_Frater
Pinterest: http://pinterest.com/rhiannonfrater/
Email: rhiannonfrater at gmail.com
About the Author
Latest Posts
Liz Butcher resides in Brisbane, Australia, with her husband, daughter, and two cats, Pandora and Zeus. While writing is her passion, her numerous interests include psychology, history, astronomy, the paranormal, mythology, reading, art, and music – all which help fuel her imagination. She also loves being out in nature, especially amongst the trees or near the water. Liz has published a number of short stories in anthologies and currently has a multitude of projects in the works including her upcoming novel, 'Fates Revenge'.