Taking Submissions: Triangulation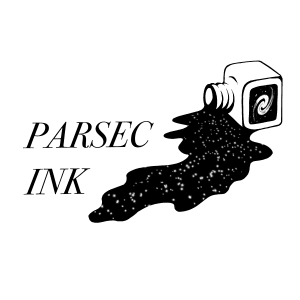 Deadline: February 28th, 2021
Payment: 3¢ per word for fiction and 25 cents per line for poetry
Theme: Habitats. Sustainable habitats, in tune with their surroundings.
Triangulation will open for submissions on December 1, 2020. We are Parsec Ink's speculative fiction anthology, since 2003. We're looking for outstanding fantasy, science fiction, weird fiction, and speculative horror–from new and established writers. We are continuing to tackle environmental issues as we did with Triangulation: Dark Skies (about light pollution) and Triangulation: Extinction (about the loss of biodiversity). Tell us a story we won't forget.
Theme: Triangulation: Habitats. Sustainable habitats, in tune with their surroundings.
Show us places we want to live that never existed or that we don't know ever existed. Past, present, and future domiciles for humans, aliens, and fantasy creatures.
Ideally, the story plot will hinge on the habitat design. Let us hear about a new way to live, thriving, not merely surviving. What does it mean to live sustainably in outer space, underground, in the sea, floating in the atmosphere?
What does sustainability look like in a fantasy setting? Is the mana running out? Eye of newt getting scarce? Gnomes in the septic system?
Consider an Earthship, a faerie mound, a hobbit house, a generation starship where everything is recycled, a living starship where humans live in symbiosis with their environment, a forest city, a treehouse on Yggdrasil.
What will Biosphere 3 look like? A research station on Mars? The first or thirty-first lunar colony?
Flying houses. Tiny houses. Ultrasmart houses. Longhouses. Cave dwellings, cliff dwellings, teepees, igloos, tents, yurts, polystyrene dome homes, sandbag homes, straw bale homes.
Moated castles with crenelated battlements, slitted archery windows, double walls, drawbridges, spiral staircases curved to put a right-handed attacker at a disadvantage. Spires, minarets, secret passages, dungeons, wells, narrow twisty streets in a surrounding town, so armies can't march through.
Phase change materials in the walls. Earth tubes. South-facing window walls. Large thermal masses for heating. Greenhouses. Buried root cellars (wine cellars).
Ah, but adding magic in the mix? The hut of Baba Yaga. The treasure cave of Aladdin.
Show us habitats we've dreamed about or never even dreamed of. Show us habitats we thought we understood and teach us something new about them.
Submission Requirements
Submissions Open: December 1, 2020
Submissions Close: February 28, 2021
Word Count: We consider fiction up to 5,000 words, but the sweet spot is 3,000. There is no minimum word count. Stories over 5000 words will be rejected unread.
Genre: We accept science fiction, fantasy, and horror–and enjoy intelligent blends of the three. Stories without a speculative element will not be considered.
We do not accept reprints, multiple submissions, or simultaneous submissions. If we reject a story before the end of the reading period, feel free to send another.
We love creative interpretations of our themes, but we do require the stories to be a solid fit.
We run mature content only if we like the story and find the mature content to be integral to it.
Please, no hate-ist stories (or any other -ist), stories with suicide, religious proselytizing or excessive, unwarranted violence. One of the editors is also not a fan of guns.
We do not accept fanfic.
Please send a short bio in the cover letter of your submission. We ignore that until and unless we buy your story.
Poetry Guidelines: No minimum or maximum number of lines, but poems of more than 100 lines will have to be extraordinary to find a place in the anthology. Same Submittable link as prose submissions. Poetry editor: Herb Kauderer
Manuscript Format: Please use industry-standard manuscript format. (For example, https://www.sfwa.org/2005/01/04/manuscript-format/) We're not testing you or trying to make you jump through hoops, but we do want a manuscript that is easy for us to read. We reserve the right to reject a story because it does not adhere to our formatting guidelines.
We accept manuscripts in the following formats:
.doc or .docx (MS Word)
.rtf (Rich Text Format — generic document format that most word processors can create)
How We Choose
We are a meritocracy. New authors are as welcome as those with a laundry list of accomplishments. But it's going to be the story that wins us over. Grab us by the lapels, drag us onto that plane, take us for the ride of our lives… but get us back on the ground safely and home in time for dinner.
We aim to read submissions as they are received. If a story doesn't work for us, we reject it. If we think the story has great potential but isn't quite there yet, we request a rewrite. The ones we love the most, we hold on to for further consideration. Next, the stories fight it out amongst themselves until we have our final lineup. At which time, final acceptances are sent out. It's sort of like Enter the Dragon, but without the nunchucks. When a story is accepted, the changes we suggest will typically be minor and/or cosmetic.
Response: Final decisions are made by April 30.
Eligibility: All writers, including those who are known or related to the editorial staff, can submit to Triangulation. That doesn't mean they'll necessarily get in, but we are happy to consider their work.
If Your Story Is Accepted
Prose Compensation: We pay 3¢ per word. Payment will be either via PayPal or check.
Poetry Compensation: We pay 25 cents per line. Payment will be either via PayPal or check. $5 minimum payout.
Rights: We purchase North American serial rights, Spanish language rights, audio and electronic rights for the downloadable version(s). All subsidiary rights released upon publication.
How to Submit
Electronic submissions make our lives easier. Please upload your story via Submittable. If this is your first time using Submittable, you will need to create an account with them. Don't worry, it's free.
Good luck!
John Thompson and Diane Turnshek (prose editors)
and Herb Kauderer (poetry editor)
Via: Parsec Ink.
About the Author
Latest Posts
Stuart Conover is a father, husband, published author, blogger, geek, entrepreneur, horror fanatic, and runs a few websites including Horror Tree!