Taking Submissions: Shotgun Honey – 2022 Flash Fiction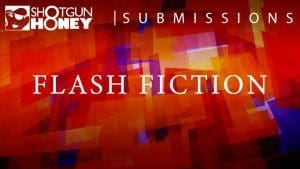 Deadline: July 1st, 2022
Payment: $15
Theme: Crime, Noir, or Hard-boiled flash fiction
Established 2011, Shotgun Honey has been a steady outlet for crime, noir, and hard-boiled flash fiction. After a decade of submissions, we've seen nearly every permutation of the genre that can fit within this tiny 700 word world. So surprise us and send your best original crime flash stories.
Please consider and follow the following guidelines prior to submitting.
No Multiple Submissions1
700 words or less (recommended no less than 300 words)
Genre is Crime, Noir, or Hard-boiled2
No content that could be deemed as condoning or promoting:

sexual abuse
child abuse
animal abuse

No romance, fetish, or adult content
As of 2022, accepted flash submissions will receive $15 upon publication.
---
Submit Your Story
Due to overwhelming submissions and acceptances, submissions will be closed until July 1, 2022.
---
1. Submit only one story at a time. You may submit a new story as soon as your current submission is either accepted or rejected.
2. We have published western and horror fiction in the past, but unless otherwise stated, do not submit works outside the crime genre.
You can submit your work at the following link. Note: The following isn't immediately clear. You do need to login to their in order for the submission form to appear and you can login or register right here.
Via: Shotgun Honey.
About the Author
Latest Posts
Stuart Conover is a father, husband, published author, blogger, geek, entrepreneur, horror fanatic, and runs a few websites including Horror Tree!