Taking Submissions: The Drabblecast 2023 Weird West Edition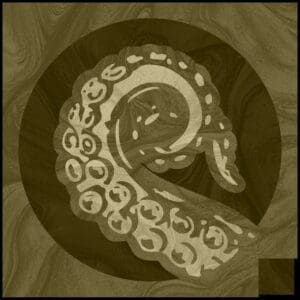 Deadline: May 26th, 2023
Payment: 6 cents per word for original, 3 cents per word for reprints
Theme: Weird West Stories
Note: Reprints allowed
Starting next week, April 26, the Drabblecast will be accepting submissions for a special Weird West event. We want weird west (emphasis on the WEIRD) stories 500-4000 words and pay $.06/word for original fiction and $.03/word for reprints.
The Drabblecast is an award-winning online speculative fiction magazine and podcast that publishes "Strange Stories for Strange Listeners," often also classified as "Weird Fiction."
Loosely, this encompasses any and all genres, but largely centers around those of Science Fiction, Fantasy, and Horror.
We're looking for powerful stories that are simultaneously relatable and a good degree off the beaten path. We're looking for stories that will work particularly well when read aloud and treated with full cast audio production. We're looking for submissions that are humorous, bizarre, gross, disturbing, badass, interesting, and original — your favorite story that we both know would be a hit if only it found the right home.
We've been expecting you! Please wipe your feet on the various dismembered feet on your way in.
What We Buy
Short Fiction — 500 – 4,000 words
We Also Run
Drabbles — Exactly 100 words.
Twabbles — Exactly 100 characters.
Episode Art — See the Art page.
Payment Considerations:
The Drabblecast currently pays $.06/word for original fiction, with a cap of $300.00.
The Drabblecast accepts reprint submissions at a pay rate of $.03/word, with a cap of $300.00.
Stories under 500 words (including Drabbles and Twabbles) are published on a pro bono basis.
The Drabblecast accepts Simultaneous Submissions (please let us know if someone else accepts before us)
Drabblecast does NOT accept Multiple Submissions, unless specifically requested or solicited by Drabblecast editorial staff.
Your Submission Should:
Submit stories to [email protected]
Include your name and story title in the subject of the email.
Include bio (including preferred gender pronouns), story word count, information regarding the submission's publication history or indication if the work is original and unpublished in the body of the email.
You do not need to submit a cover letter.
Please attach submission as either a .doc, .docx, or .rtf file.
Our response time is no later than 3 months, most often sooner. In the event that you have not received a response from Drabblecast after 90 days, please feel free to inquire as to story status.
Rights Requested:
The Drabblecast requests first world electronic rights (text and audio), first print rights, and non-exclusive anthology rights for any print and electronic anthologies.
Drabblecast Content is protected by a Creative Commons Attribution Non-Commercial No-Derivative 2.0 License.
Diversity Statement:
The Drabblecast believes that, like great fiction, great writers come in all shapes, sizes, colors, and backgrounds. We welcome submissions from writers of every race, religion, nationality, gender, and sexual orientation.
Via: The Drabblecast Twitter and Submissions Page.
About the Author
Latest Posts
Stuart Conover is a father, husband, published author, blogger, geek, entrepreneur, horror fanatic, and runs a few websites including Horror Tree!