Taking Submissions: Dark Secrets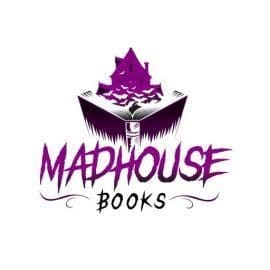 Deadline: October 31st, 2021
Payment: $10
Theme: Secrets that are darker than others
We all have secrets. We all have dark stories and hidden truths we hide from others. But some secrets are darker than others.
Join Madhouse Books in this upcoming anthology of short, horror stories of sinister secrets and hidden evil. We are seeking stories of the evil of mankind. We are not seeking stories with paranormal elements. Think serial killers, secret identities, and hidden pasts. Please note, we will not consider stories containing rape scenes or any form of pedophilia.
---
Deadline: October 31, 2021
Word count : 3,500 – 7,000 words
Author eligibility : All authors aged 18+ are welcome
Author Compensation: Free digital copy & $10.00 USD
Reprints : Not allowed
Simultaneous Submissions : Not allowed
How to submit :
Follow classic shunn formatting guidelines
-Send your story as a Word (.doc) format attachment to [email protected]
-Your document name must include the anthology name, your pen name, and the story title.
-Your email subject should be "[Anthology Title] – [Story Title] – [Pen Name]"
-The body of the email must contain the name of the anthology, the word count, the author's real name, and the author's pen name
-Please include a 100-150 word bio
PLEASE NOTE: If you are submitting a story to Madhouse Books, please note our intention to produce top-quality books. We intend to showcase your work in its best form, and so each story accepted for publication through us will receive in-depth editing prior to publication. Our editing process will preserve the heart of your story while ironing out grammatical errors and increasing the story's clarity and tension. Final edits are always sent to the author beforehand for approval before publication.
Via: Madhouse Books.
About the Author
Latest Posts
Stuart Conover is a father, husband, published author, blogger, geek, entrepreneur, horror fanatic, and runs a few websites including Horror Tree!