Disclosure:
Our reviews may contain affiliate links. If you purchase something through the links in this article we may receive a small commission or referral fee. This happens without any additional cost to you.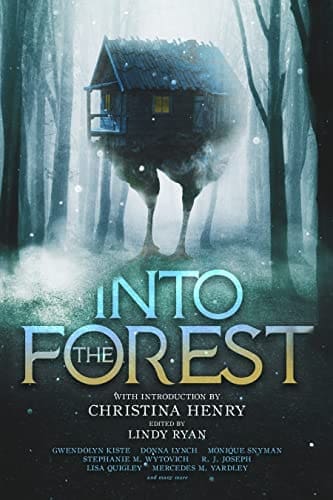 Title: Into the Forest
Editor: Lindy Ryan
Publisher:  Black Spot Books
Genre: Fairy Tale / Dark Fantasy
Release Date: 8th, November, 2022
Synopsis: Deep in the dark forest, in a cottage that spins on birds' legs behind a fence topped with human skulls, lives the Baba Yaga. A guardian of the water of life, she lives with her sisters and takes to the skies in a giant mortar and pestle, creating tempests as she goes. Those who come across the Baba Yaga may find help, or hindrance, or horror. She is wild, she is woman, she is witch—and these are her tales.
Edited by Lindy Ryan, this collection brings together some of today's leading voices of women in horror as they pay tribute to the Baba Yaga, and go Into the Forest.