Epeolatry Book Review: Into The Forest edited by Lindy Ryan


Disclosure:
Our reviews may contain affiliate links. If you purchase something through the links in this article we may receive a small commission or referral fee. This happens without any additional cost to you.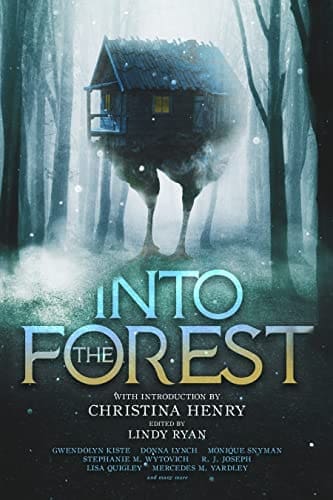 Title: Into the Forest
Editor: Lindy Ryan
Publisher:  Black Spot Books
Genre: Fairy Tale / Dark Fantasy
Release Date: 8th, November, 2022
Synopsis: Deep in the dark forest, in a cottage that spins on birds' legs behind a fence topped with human skulls, lives the Baba Yaga. A guardian of the water of life, she lives with her sisters and takes to the skies in a giant mortar and pestle, creating tempests as she goes. Those who come across the Baba Yaga may find help, or hindrance, or horror. She is wild, she is woman, she is witch—and these are her tales.
Edited by Lindy Ryan, this collection brings together some of today's leading voices of women in horror as they pay tribute to the Baba Yaga, and go Into the Forest.
Into the Forest goes all-in on its singular mission. Dedicated "to the mothers, grandmothers, aunts, nieces, sisters, daughters, wicked witches, and fairy godmothers who have left their mark," this anthology uses the Slavic folklore figure of the Baba Yaga to celebrate women and witches the world over. 
As a supernatural being who appears as a deformed or ferocious-looking woman with a penchant for eating children and living in a magical hut that stands on chicken legs, Baba Yaga lends herself to many interpretations, and we get them in this collection rounded up by Lindy Ryan: there's the traditional straight-up fairytales, the modern allegories, the twisted takes, the worldly viewpoints. Each of the 20+ contributors – women from all over the world, both known and emerging – makes the old woman her own, though it must be said this is done with varying degrees of success. Don't get me wrong: there are no clunkers in here, but some interpretations work better than others. 
Stand-outs include Gwendolyn Kiste's "Last Tour Into the Hungering Moonlight", which uses the tale to comment on the current erosion of women's bodily autonomy in the US; "Maw Maw Yaga and The Hunter", where Alexandrea Weis takes the Russian witch and situates her on the Bayou for a haunting tale from the southern gothic tradition; and Yi Izzy Yu, who mixes folklore and her Chinese heritage to literally bring the house to life. Elsewhere, R.J. Joseph warns us to be careful what you wish for, Heather Miller's colourful prose really sets the scene for her immersive "Baba Yaga in Repose", and Octavia Cade – showcasing the very different takes on this traditional tale – brings us something of a scientific experiment to see which bird makes the best house legs. 
This collection is weighty both in mission and volume, and with most stories running at only a few thousand words, it's a great one to, erm, peck at while you dream of running wild deep in the forest. 

/5
About the Author
Latest Posts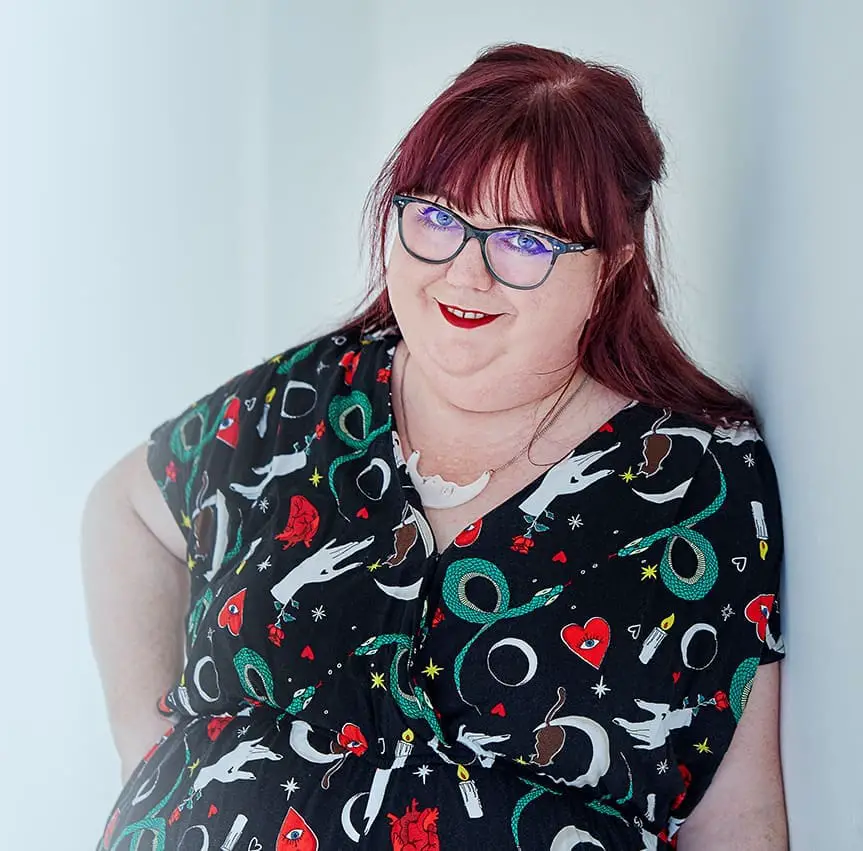 Lauren McMenemy wears many hats: Editor-in-Chief at Trembling With Fear for horrortree.com; PR and marketing for the British Fantasy Society; founder of the Society of Ink Slingers; curator of the Writing the Occult virtual events; writers hour host at London Writers Salon. With 25+ years as a professional writer across journalism, marketing, and communications, Lauren also works as a coach and mentor to writers looking to achieve goals, get accountability, or get support with their marketing efforts. She writes gothic and folk horror stories for her own amusement, and is currently working on a novel set in the world of the Victorian occult. You'll find Lauren haunting south London, where she lives with her Doctor Who-obsessed husband, the ghost of their aged black house rabbit, and the entity that lives in the walls.