Story Worms: Who's Watching You?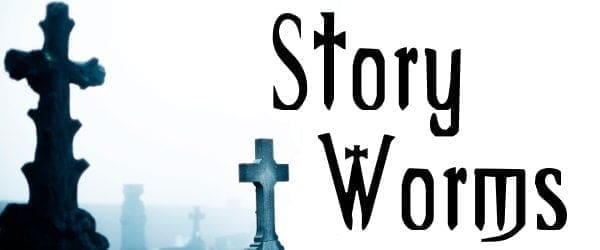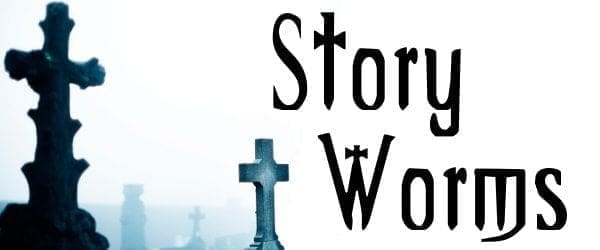 We all have writers we aspire to be; whether that be your favourite big-name author, or another self-publisher achieving things you'd like to achieve yourself. Or, if not a specific person, you'll have your future goals. They may look a little like this:
3 years: Amazon best-selling author
5 years: NYT best-selling author
7 years: Attending movie premieres of my book adaptation
9 years: Relaxing in my own solid gold hot tub
10 years: Total world domination
Y'know, or something like that.
But it's important to have goals, to keep striving for better, because that's how we move forward in life, and with our writing careers.
But this, in itself, can be something of a double-edged sword. We've all felt jealous of someone else's achievement, however much we try to be happy for them. And that's perfectly natural. Don't feel guilty for it, just focus it into pushing yourself forward.
It was just the other day when I came to realise that, while I'm busy looking forward on the road, wishing I was walking alongside this or that writer, cursing myself for still being so far behind, there are people behind me aspiring to be where I am.
A good writer friend, and one of my loyal beta readers, was asking me about how my latest book was selling. I bemoaned the usual slow sales and marketing struggles, but emphasised how I was trying to keep my eye on the long game.
He replied, saying:
You've done it though. Off your own back and under your own steam. Every single piece of goodness that comes from it is yours entirely…You have 2 more books than I have out there and for that I take my hat off to you. I wish I had more of your conviction and dedication.
This bowled me over. I would never consider myself to be someone to admire, or envy, never see my current position as admirable or enviable, but to discover that someone does, has been the biggest confidence boost ever. I'm struggling, but I must be doing something right.
It gives me a new way to measure success, one that can't be quantified, counted, or graphed. And one that, actually, means so much more.
So, next time you're feeling down or demoralised, next time a rejection hits you hard, or someone else's success comes with an edge of bitterness, most importantly, next time you feel like giving up altogether, just remember: you never know who's looking up to you, and aspiring to be where you are.
Keep moving forward, because you're doing great, and you may just be an inspiration to someone else.
About the Author
Latest Posts
Angeline Trevena is a British author of dystopian urban fantasy and post-apocalyptic fiction. She has an impressive backlist of novels, a series of worldbuilding guides for authors, and short stories appearing in various anthologies and magazines. Despite the brutal and dark nature of her fiction, Angeline is scared of just about everything, and still can't sleep in a fully dark room. She goes weak at the sight of blood, can't share a room with a spider, but does have a streak of evil in her somewhere. Find out more at www.angelinetrevena.co.uk