REMAINS TO BE TOLD – An interview with Kiwi author Kathryn Burnett

REMAINS TO BE TOLD – An interview with Kiwi author Kathryn Burnett
In this unique interview series, we chat with the contributors of Kiwi horror anthology Remains to Be Told: Dark Tales of Aotearoa, edited by five-time Bram Stoker Award-winner Lee Murray (Clan Destine Press, 1 October). 
Today, we welcome author Kathryn Burnett, whose short story "Hook" appears in the anthology. 
Tell us about your story in the anthology.  
Years ago I read about an American guy with terrible asthma who travelled to a third world country to infect himself with hook worms. Apparently, dear reader, the results were life-changing. As I'm an asthmatic, my ears kinda pricked up and I idly considered whether that was something I would ever do. I should point out that I am quite repulsed by worms and slugs – so the thought of infecting yourself with said creatures made me feel uncomfortable. And that squirm of ill-ease has been sitting in the back of my mind for years just waiting for the right story.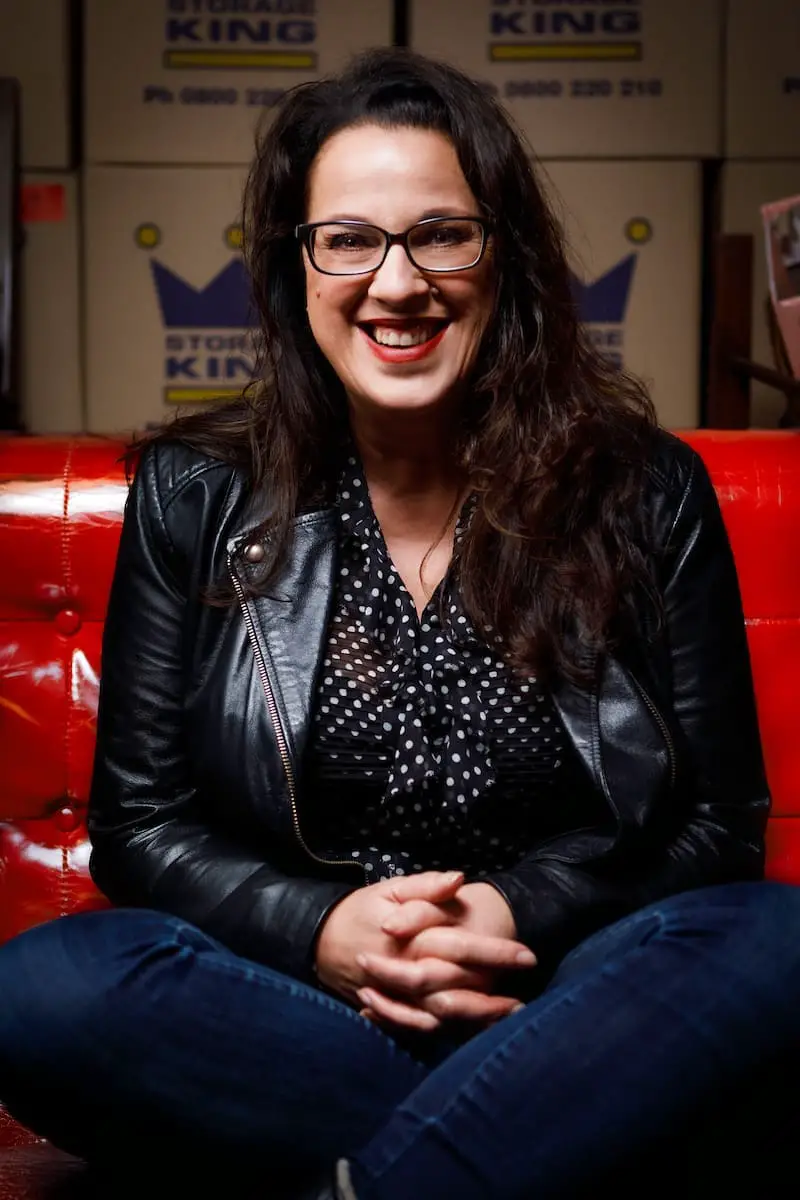 What, in your view, are the core elements of Aotearoa horror? What makes Kiwi horror unique?  
It's often just the quiet and the darkness of the landscape.  Plenty of places for people to hide and to hide terrible things. It's also a country drenched in blood – our dark history and the existence of industries that rely on killing such as meat production. What's interesting about NZ is that the friendly inhabitants and natural beauty belie the terrible things that happen here.    
Aotearoa has many haunted / weird places –Tarawera, St James theatre, St Bathans are famous examples – but it also full of quiet unease, uncanny objects, unexpected occurrences. Please share an everyday observation if you have one. 
I have absolutely had an uncanny, supernatural experience.  I was maybe 20 and staying in an old house in Abel Tasman Park – details to be retold in another story.  But I've heard quite a few stories of uncanny experiences from people I trust.     
Would you like to share a paragraph from your story? 
Once upon a time, the preoccupation with her 'spongy bits' had been subtle. Fitness weekends together, gym memberships, he'd even slipped a healthy eating challenge into their life on the sly. But now it felt pointed. Like he was building a case, compiling a list of justifications for his growing contempt. Yesterday, he pointed out tiny spider veins blossoming on the curve of her nostril. Just another little paper cut, she thought. 
What draws you to horror?  
I've always liked the intensity of horror – both as a consumer and a writer.  There's something exciting about how unexpected it is, how you often really don't know where you're being led.  And as a writer it allows you to dig deep into your personal fears. 
What do you specifically bring to your horror writing?   
LOLs, some quirk, and a lot of heart. 
Horror is affective, which means it is different for all of us. What book/author scared you most, and why? Or which horror book do you wish you'd written? 
I'm a big Stephen King fan for the scares.  But wish I'd written The Passage by Justin Cronin or Odd Thomas by Dean Koontz. Something all three authors have in common is the ability to make normality and ordinary Joes and Josephines so deeply unsettling.   
Name a Kiwi urban myth / folktale / historical event that needs to be a horror story.  
The Minnie Dean Murders 
What's coming up for you on the writing front?  
A one-woman play in 2024. Two hilarious episodes of the award-winning animated series "Bird's Eye View" – and TBC – a rewriting gig on a horror feature. 
Thanks for stopping by, Kathryn!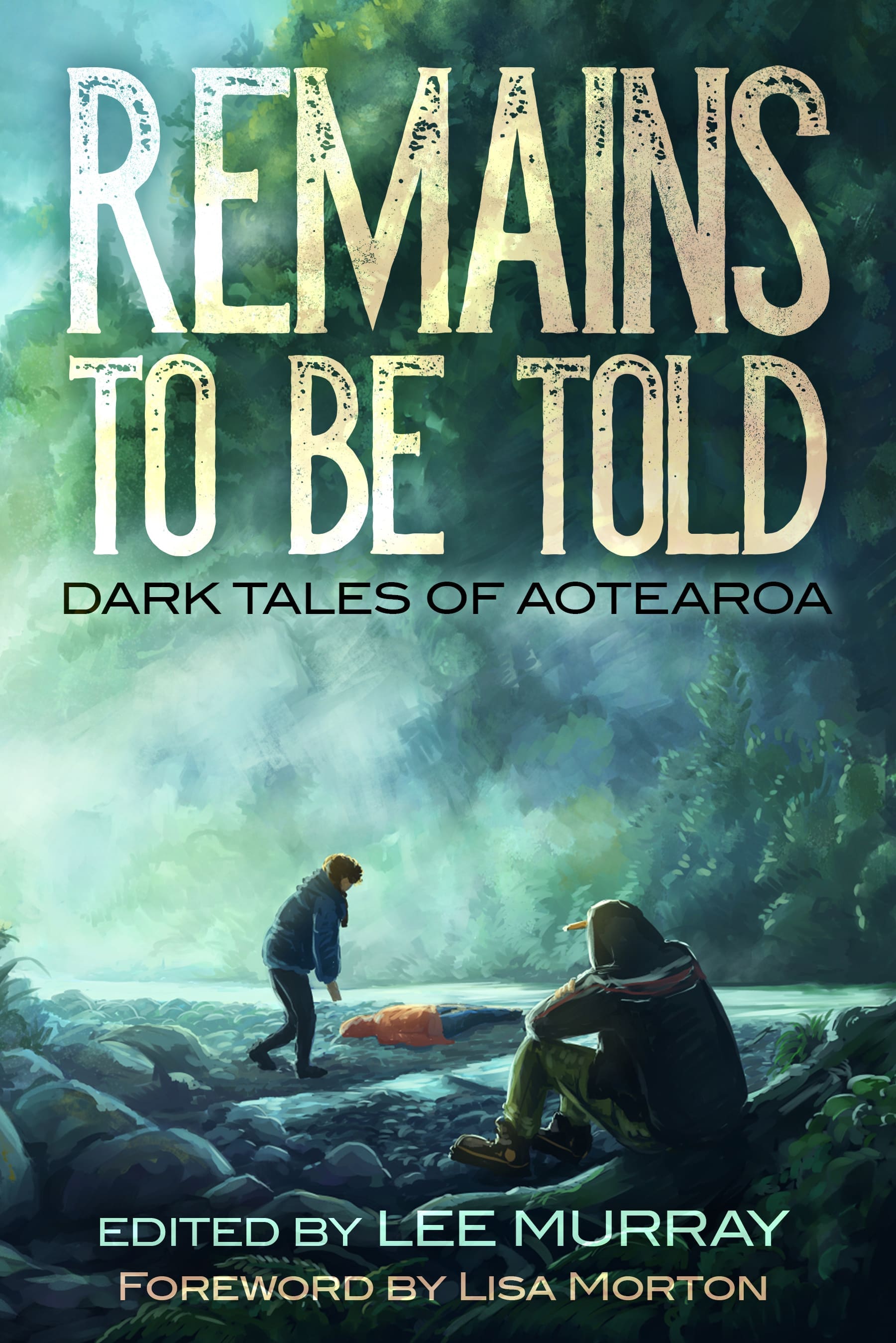 Featuring uncanny disturbances, death, and the dank breath of the native bush, Remains to be Told: Dark Tales of Aotearoa is an anthology of dark stories and poems mired in the shifting landscape of the long white cloud, and deeply imbued with the myth, culture, and character of Aotearoa-New Zealand. Laced with intrigue, suspense, horror, and even a touch of humour, and comprising a range of subgenres, the volume showcases some of the best homegrown and Kiwi-at-heart voices working in dark fiction today. 
Includes stories and poems by Neil Gaiman, Owen Marshall, Gina Cole, Tim Jones, Lee Murray, Dan Rabarts, Marty Young, Debbie Cowens, Paul Mannering, Tracie McBride, Kirsten McKenzie, Jacqui Greaves, Nikky Lee, William Cook, Bryce Stevens, Kathryn Burnett, Celine Murray, Denver Grenell, Del Gibson & Helena Claudia. Foreword by six-time Bram Stoker Award-winner, Lisa Morton.  
Remains to be Told: Dark Tales of Aotearoa is published by Clan Destine Press Australia with the kind support of Creative New Zealand. Original cover art by Sir Julius Vogel Award-winner, Emma Weakley. https://www.clandestinepress.net/products/remains-to-be-told 
Kathryn Burnett is an award-winning screenwriter, playwright and writing coach. She was recently shortlisted for the Adam NZ Play Award. Kathryn has written several dark/horror projects for the screen, but this is her first foray into the dark corners of short story. Read more at www.kathryn-burnett.com 
About the Author
Latest Posts
The Horror Tree is a resource for horror authors which was created in 2011. The main goal when starting the site was to include all of the latest horror anthologies and publishers that are taking paying submissions. A resource useful for both new and experienced publishers alike looking for an outlet for their written material!