30 Page-Turning Murder Mystery Books That'll Hook You From The Start
Don't you just love it when you find a gripping murder mystery that is impossible to put down? There is just something so thrilling about attempting to work out the identity of the murderer.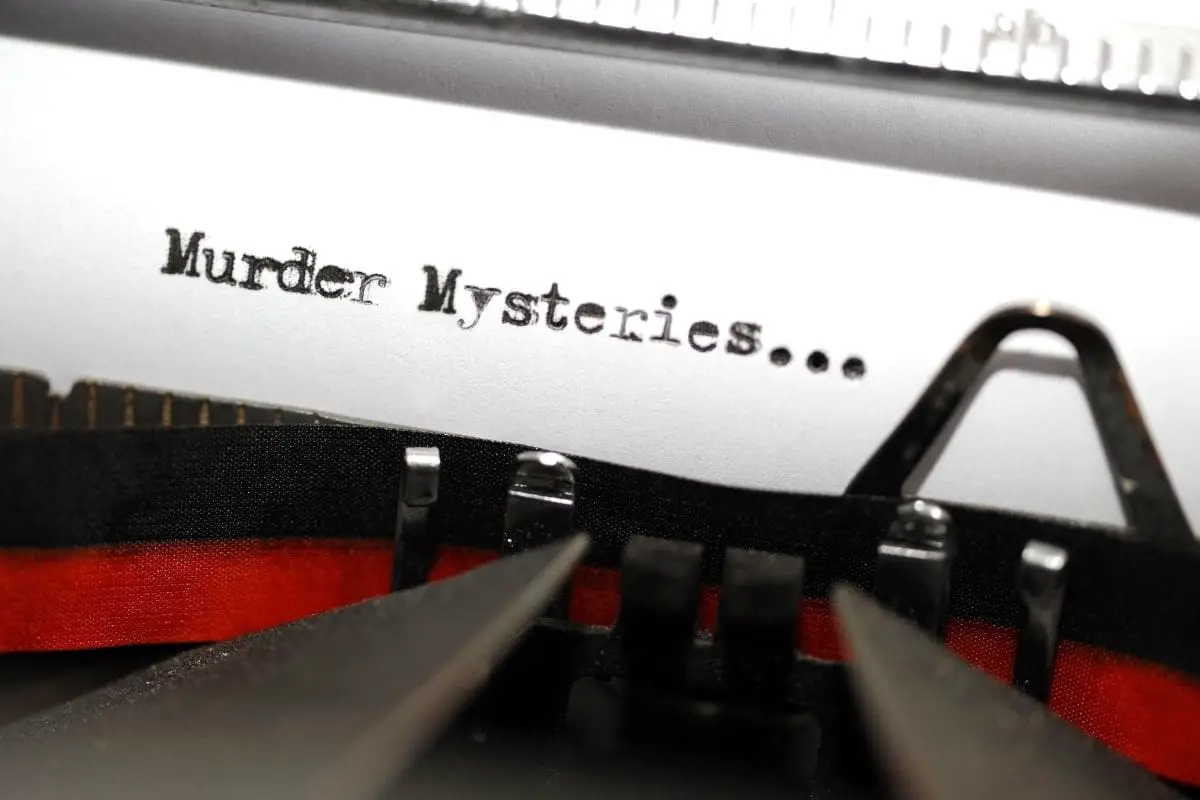 If you find murder mystery books absolutely gripping, here are 30 magnificent murder mystery books for you!
Gone Girl is a thriller by novelist Gillian Flynn. Gone Girl was transformed into the mega-hit 2014 movie of the same name.
This postmodern mystery is structured like a traditional murder mystery. In the novel, when his wife goes missing, Nick Dunne is the prime suspect.
But is he really guilty?
If you devour psychological thrillers, you are bound to enjoy the Silent Patient. This amazing novel is written by Alex Michaelides.
It follows Theo Faber, a psychiatrist who is attempting to aid a woman who murdered her husband and, as a consequence, turned mute. The book examines themes of silence, death, and tragedy.
Richard Osmand may be best known for presenting the British quiz show Pointless, but his debut novel is incredibly gripping.
The Thursday Mystery Club is about a group of pensioners who attempt to solve the murder of a property developer in the fictional village of Fairhaven.
Murder on the Orient Express by the iconic Agatha Christie is one of the most famous murder mystery books ever written.
Trapped on the Orient Express due to excessive snowfall, quirky detective Hercule Poirot must solve the mystery of Samuel Ratchett's murder. Yet, Poirot soon discovers that none of the alibis of the suspects align.
The debut novel of Nigerian author Oyinkan Braithwaite, entitled My Sister, the Serial Killer, is darkly comedic. This page-turning mystery explores the complex relationship between two sisters.
The protagonist, Korede, begins to suspect that her sister, Ayoola is a serial killer that specializes in killing her boyfriends.
Marketed to young adults, One of Us Is Lying shows the perspectives of four students. These students become suspects in a murder investigation when a fellow student, named Simon, dies.
Simon had access to the secrets of all four of these students. But which of them is lying?
Ashel Audrain's The Push centers around a conspiracy that could pull a family apart. A mother becomes concerned that her young daughter may be a murderer.
The book masterfully wades through complex themes, such as situations where women aren't believed.
A Good Girl's Guide to Murder is a murder mystery book aimed at young adults. Written by Holly Jackon, the book explores 17-year-old Pip through her attempt to solve a cold case. This is the first book in a series of mystery novels.
The debut novel of Robert Galbraith, the pseudonym of J.K. Rowling, the Cuckoo's Calling is the first book in the Cormoran Strike series.
In this spellbinding novel, gritty detective Cormoran Strike is hired by John Bristow to discover how his sister, famed model Lula Landry, died.
Launching the Susan Ryeland series, Magpie Murders is an engrossing novel by experienced mystery author Anthony Horowitz. The book centers around Susan Ryeland, an editor for writer Alan Conway.
When Conway is murdered before his book is published, Ryeland finds that he may have been killed due to the book's contents.
Night Film is an enthralling thriller that sees investigative journalist Scott McGrath working to discover the truth behind Ashley Cordova's death. Did she commit suicide or was Cordova murdered? Read Night Film by Marisha Pessl to find out!
Dating back to 1887, A Study in Scarlet marks the first appearance of Sherlock Holmes and Dr. John Watson. This iconic duo investigates the murder of Enoch Drebber.
Arthur Conan Doyle's novel is an important piece of history for lovers of the murder mystery genre.
Winner of the 2002 Dilys Award, Dennis Lehane's Mystic River is a mystery surrounding three friends. Sean, Dave, and Jimmy have been friends since childhood.
Years later, they are drawn together when Jimmy's daughter is murdered. Sean, a homicide detective, investigates, but could one of his friends be guilty?
Stuart Turton's bestselling novel is a mind-blowing experience. The protagonist is given 8 days and 8 different opportunities to solve Evelyn Hardcastle's murder. Consequently, this book is loaded with suspense and phenomenal twists.
The Alienist is an intricate murder mystery that features non-fictional characters, such as Theodore Roosevelt. This astonishing book from Caleb Carr is set in New York City during 1896.
In The Alienist, Dr. Lazlow Kreizler explores the darker elements of the Gilded Age, namely a string of violent murders.
The Big Sleep marks the debut of detective Philip Marlowe. Raymond Chandler's hardboiled mystery is a narrative of moral complexity in the backdrop of Los Angeles.
Marlowe must unwind several secrets to find the identity of a killer as people linked to the Sternwood family are murdered.
Paula McLain's suspenseful book focuses on Anna Hart, a missing persons detective. After experiencing tragedy, Anna returns home to Mendocino, where she soon learns that a girl has gone missing.
Reminding her of a childhood event, Anna must face the darkness of humanity.
Stephen King may be best known for his horror writing, but he also makes a thrilling novel in the form of Mr. Mercedes. This hard-boiled detective book is about the search for a killer known as Mr. Mercedes, who forces a retired detective to go back to work.
Robert Traver's Anatomy of a Murder is a unique psychological piece of crime fiction. In this courtroom drama, lawyer Paul Biegler defends Frederick Manion, who has been accused of murder.
Biegler goes to incredible lengths to defend this seemingly guilty client.
Agatha Christie is the most famous murder mystery author that has ever lived, so it's logical to include more than one of her legendary books.
In Death on the Nile, Hercule Poirot has to abandon his holiday plans when a wealthy heiress, Linnet Doyle, is murdered. This thrilling tale has been continuously adapted.
Lucy Foley's The Guest List is set during a seemingly idyllic wedding. However, after a series of bad events, someone turns up dead. Which of the wedding guests is the murderer? Moreover, why were they murdered?
As the debut novel of the series known as French's Dublin Murder Squad, In The Woods is a riveting mystery murder book from Tana French. These Irish detectives have the grizzly task of inspecting the killing of a twelve-year-old.
Kate Atkinson creates a tantalizing setup in Case Histories. Jackson Brodie, a private investigator, looks into three cases of family tragedies that seem to be unrelated, including a disappearance and murder.
A Slow Fire Burning by Paula Hawkins is an addictive read. It explores complex characters who share experiences of tragedy, trauma, and death. These women are connected to a violent murder that occurs on a London houseboat.
The Locked Room is the 14th addition to the Dr. Ruth Galloway Mysteries by Elly Griffiths. It explores the challenges that Ruth Galloway must face to uncover a mystery during a lockdown.
Set in the Loire Valley, Death and Croissants is a funny twist on the murder mystery genre. Ian Moore's book is about Richard, a bumbling bed & breakfast owner who becomes a sleuth when one of his guests goes missing and his beloved hen is murdered.
If you are a fan of historical fiction, you will fall in love with Death at Greenway. Lori Rader-Day's book is set during WWII. Bridey Kelly is sent to the gorgeous Greenway,  a home that is bursting with mysteries.
Bridey soon becomes entrapped in a murder mystery when she dicovers a brutal killing.
During a college reunion, six friends are reunited. However, these friends are soon reminded of the murder of Heather Shelby, which threatens to fragment these friends forever. Ashley Winstead's novel is filled with three-dimensional women.
In Murder Most Unladylike, Robin Stevens creates a unique murder mystery for kids. Set in England during the 1930s, two girls search for a murderer.
So if you are a younger reader who enjoys murder mysteries, this may be the book for you!
Like Agatha Christie, Arthur Conan Doyle is a killer in the world of murder mysteries. The Hound of the Baskervilles is another Sherlock Holmes adventure, in which he investigates a murder inspired by the myth of a beastly hound.
Final Thoughts
There are loads of murder mystery books on the shelf for you to choose from. So if you enjoy trying to work out who the murderer is before it is revealed, you will devour these thirty thrilling books!
About the Author
Latest Posts
Stuart Conover is a father, husband, published author, blogger, geek, entrepreneur, horror fanatic, and runs a few websites including Horror Tree!