Ongoing Submissions: Breath & Shadow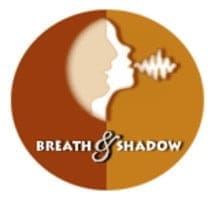 Payment: $20 for poetry, $30 for fiction, and $30 for nonfiction.
Theme: All forms of genre
Note: This is a market only for those with a disability
We are always looking for submissions. Please read our guidelines thoroughly.
Breath & Shadow only accepts work from people with disabilities. We use the term "disability" broadly to encompass anyone with a physical, mental, emotional, cognitive, or sensory impairment that significantly affects one or more major life functions. We accept writing from people of all ages. If a writer is under 21 years old, we suggest you include your age in your cover letter so we can judge your work accordingly. In some cases, editing/revising assistance may be offered to younger writers.
We know that friends, family members, and care providers of people with disabilities also have important things to say about their experience of disability. However, Breath & Shadow is a forum for people with disabilities to speak for ourselves. We hope that our allies will support this endeavor.
Breath & Shadow accepts writing on any topic for poetry, fiction, creative nonfiction, and drama; these pieces do not have to be "about" disability. However nonfiction, academic, and similar articles (profiles, interviews, opinion pieces) do have to relate to disability in some way.

We accept all forms of poetry, with a limit of 3 poems per submission. In addition to written work, poets may also submit audio/video links to performances of their work. Youtube and Soundcloud are preferred services, although we are open to other sources.

All forms/genres of fiction are accepted, with a maximum of 3000 words. Book excerpts are considered, but they should stand on their own.

Any subject matter or style of creative nonfiction is accepted. We strongly prefer pieces under 3000 words, although on occasion we will consider longer, exceptional works.

 The nonfiction category is wide open, with a maximum of 3000 words. We especially seek interviews with people involved with the disability movement (artists, writers, leaders, activists); reviews of books, performances, movies, etc. as they relate to disability; insightful commentary on trends or issues facing the disability community. If you have an idea for a nonfiction article, we encourage you to query us before you write it.

Any topic or style of drama is accepted. One person shows, excerpts, or performance art is also accepted, with a maximum of 3000 words.

Keep in mind our name and focus: Breath and Shadow. We're particularly seeking work that speaks to living, beingness, inspiration, imagination, spirit, expiration, endings, movement of time, shadow sides, hiddenness, mystery, darkness, and casting new light on your subject.

 We are not interested in inspirational stories of people overcoming their disability, or simply coming to terms with it. We are not looking for stories with a moral. We tend to shy away from sing-songy rhyming 'Hallmark card' type poems. Same goes for medical articles, stories about cures or miracle treatments, or religious agendas.
The following must be included in your submission email: Your complete contact information, a brief third person biography, and an indication of your disabilities.
The subject line of your email should include your name, the category of your submission, and the title: "Jane Smith, Fiction, Rejection Issues". For poetry, indicate the number of poems (Maximum 3).
We encourage submission of original work, although we will consider previously published work. When submitting, please indicate where/when the piece was previously published.
​
Send all submissions and questions to [email protected]!
Compensation
Payment is upon publication. The pay scale is $20 for poetry, $30 for fiction, and $30 for nonfiction. In the future, as the journal grows, we hope to be able to pay more.
In addition to publication and payment, Breath & Shadow will post links to contributors' work on other sites and to their Web site or e-mail address.
Via: Ability Maine.
About the Author
Latest Posts
Stuart Conover is a father, husband, published author, blogger, geek, entrepreneur, horror fanatic, and runs a few websites including Horror Tree!