'Min Eurozan' Blog Tour – 'Writing: A Universal Form of Self Expression'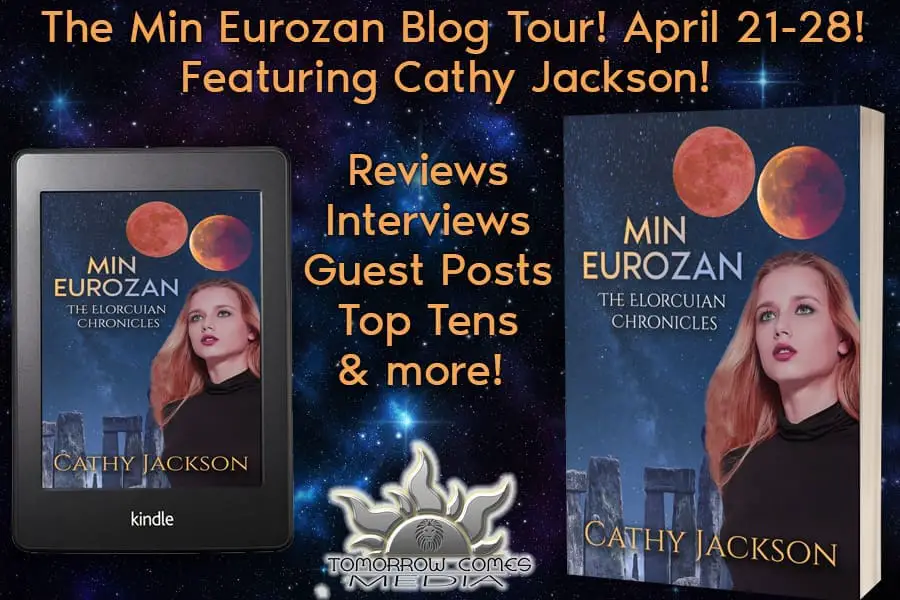 Writing: A Universal Form of Self Expression
By: Cathy Jackson
Some people are born knowing they want to be writers. Some discover the love of writing in their teens, sure they were meant to be writers. Others write later in life, finding the joy of putting pen-to-page. And still others stumble upon writing as a creative outlet for particular energies. I came to writing through the death of my momma.
Her not-so-sudden passing stunned me. She had been dealing with health issues for several years before I received the phone call of her passing. Her rapidly declining health bespoke time was running out, and there was only so long before she shed her mortal coil.
I will never forget the Thursday morning the call came. Our youngest son was still a toddler. He and I had taken his older siblings to school and, when we came home, laid down for a quick nap. My phone chimed, and I groggily picked it up. An aunt was on the other end of the line, telling me my momma was in the hospital. She wasn't sure what was going on, but I needed to be where she was.
 
I called my husband, dressed my son and myself, and made a mad dash to the hospital. My momma was unresponsive, cold to the touch, and not moving. She'd always been active, planting flowers or taking care of her garden. To see her so still was new. I kept thinking; she needed her rings removed from her fingers. They'd always swollen, and she took great care to remove her wedding rings before they got too tight.
My father kept staring at my momma, holding her hand. I needed to be the rational one. Not fall apart unless I couldn't stand it. I had two older brothers, but I was always the strong one. Nieces and nephews came to me asking if the older sibling. I'd inform them I was the youngest, and they were always astounded. They were sure I was the oldest, and couldn't believe I was youngest.
A strength I'd never known flourished inside of me. I wrapped it around myself like a shield, and forged on through countless decisions, multiple questions, and days without rest. I had to be the one everyone depended on, so I became this new person. I had no choice. I put away the person I was before to become the daughter I had to be.
Many said goodbye to her at the hospital, but I wasn't one of them. Instead, I told her, "See you later." I will see her later, but hopefully not for a long time. Her death still makes my heart bleed and tears well in my eyes. My heart weighs heavily in my chest and I have to concentrate to breathe normally. She was everything I was before her life ceased and upon her death, a part of me was stolen. I can't ever go back to who I was before her passing, and most days, I really don't want to.

The words above are too, but they are also my self-expression of a time very personal to me. The words are arranged in a way only I would speak, feel, act, think, and know. The reader can empathize with words as the syllables resonate in the soul, but they will never truly be able to understand the depth of anguish, heartbreak, and pain I live with on a daily basis. Horror I never wanted, but wouldn't want to forget. Not because every part of my being aches to wrap my arms around my momma, breathe in her scent, and feel her light kiss against my cheeks, but because that soul-tearing terror brought me the gift of writing.
In her death, I found hope. I found a new piece of me, and that was a Writer. I wrote many unfinished manuscripts before finally publishing my first novel. A novel I didn't want to give to the world. The characters were too personal, the raw intensity of the feelings printed on the page very much me, and the setting fantastical to my mind. I am happy I published the novel and understand it was a catharsis for me and hope for whoever read the book. I could help others in their lives through the stories I wrote. My momma was very much a helper, and I dedicate each novel to her. She would be proud of me, and I carry her spirit through each of the pages of every book I write.
As Writers, we get the privilege to bring about new friends and enemies for our readers to love or hate. We create worlds where the reader can see, hear, touch, taste, and smell everything we choose to give them. We introduce them to places old and new, fantastical and strange, familiar and timeless. We open new worlds and evoke new ideas for them to ponder as they peruse the pages of our books. It is an honor to be the one to write everything we do.
Welcome to a blog tour celebrating Min Eurozan, the new novel from Cathy Jackson that begins The Elorcuian Chronicles, an enthralling new romance series with science fiction elements!  The blog tour runs from April 21-28 and includes a number of activities, ranging from guest posts to reviews, interviews, and top tens lists!  
Discover a great new series by a fantastic author, and explore Min Eurozan, the first book of the Elorcuian Chronicles! 
About the author:  Cathy Jackson is a Midwestern Christian mother of two twenty-somethings and two teenagers. Reading is a passion of hers, but she adores writing. Some of the best people have been placed in her life to help her publish her books. They are a blessing and mean more to her than they will ever know. She loves writing scenes that uplift and encourage along with making one feel the experience. She wants readers to finish the books feeling hope, love, and happiness. To date, the books she has published are Inspirational (Christian) Romances but they have a Contemporary Romance feel.
Book Synopsis Min Eurozan: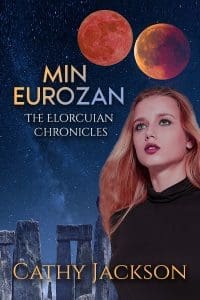 I am no longer on Earth, nor any other place I know.
I have scant memory of how or why I came to be here.
Time continues to ebb and flow with my memories and the strange, seductive men who inhabit them.
The only constant is Love.
One owns my Body, he equally possesses and protects me.
One holds my Heart, wanting me as his friend and lover.
One challenges my Mind, he's captured me with his patient intellect.
One completes my Soul, our love is the deepest and most pure.
One heats my Blood, bringing with him fire and need.
I love them all, and I love them as One.
Author Links: 
Twitter:  @AuthorCJackson
Facebook: @AuthorCJackson
Instagram: @AuthorCJackson
About the Author
Latest Posts
Stuart Conover is a father, husband, published author, blogger, geek, entrepreneur, horror fanatic, and runs a few websites including Horror Tree!