Interview with Frog Jones, Acquisition Editor for Impulsive Walrus Books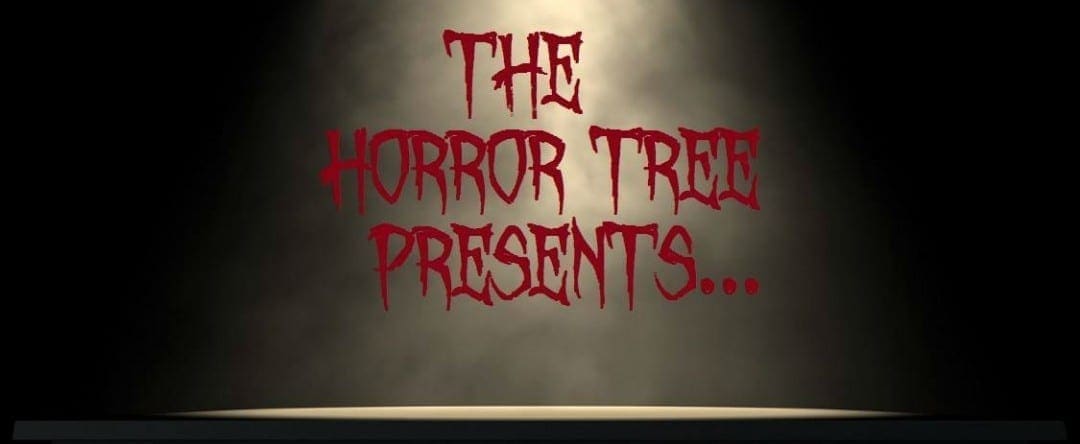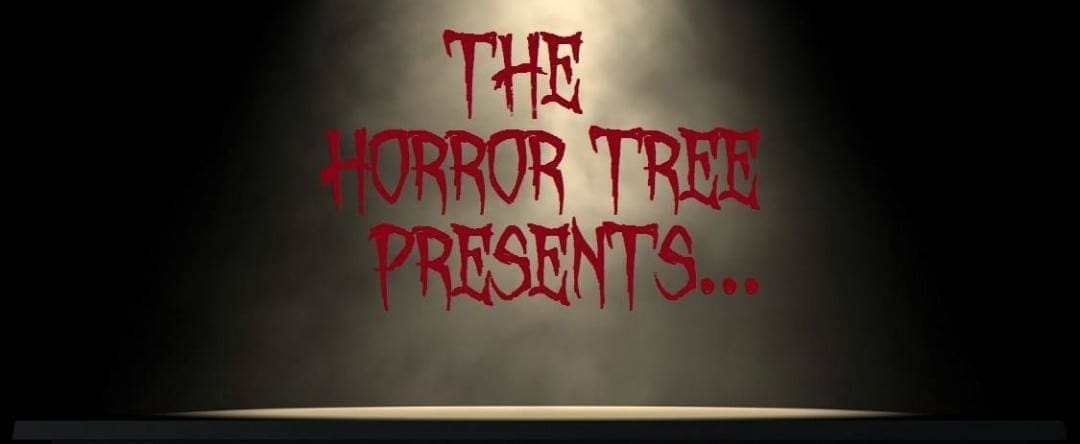 Interview with Frog Jones, Acquisition Editor for Impulsive Walrus Books
By Angelique Fawns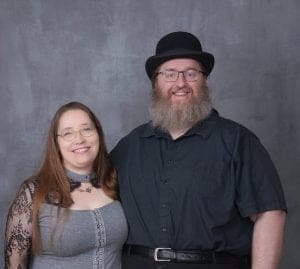 Frog Jones and Ester Jones aren't sitting at home, lurking behind masks, while waiting for this pandemic to blow over. Instead they've chosen to use the global shutdown as inspiration and create a fun and thoughtful anthology. Socially Distant: The Quarantales is a collection of twenty-one stories from all over the world. Writers from India, the United Kingdom, Canada and the United States ponder what life will look like in the near future if we remain socially distant. 
Impulsive Walrus opened its doors in January 2018 based on a whimsical moment at a book launch party. Frog told a bunch of party-goers a story about cows, a catapult and a coconut. By the end of the yarn, the whole room of authors wanted to take two lines from the story and write their own cow tale. 
Well It's Your Cow: An Anecdotal Anthology was the very first book published by the duo. Since then, they have continued to produce fantasy and science-fiction works. I met Frog and Ester (digitally of course) when I submitted to their call for stories about what life might look like if the quarantine isn't lifted. 
Socially Distant: The Quarantales is available for pre-order now.
Amazon: https://www.amazon.com/dp/B08DMTZPXV/ref=cm_sw_su_dp
Kobo: https://www.kobo.com/us/en/ebook/socially-distant
What was your inspiration for Socially Distant: The Quarantales?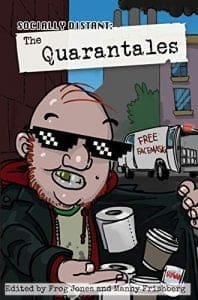 Well, the obvious is the big one.  But the more specific part of that was when one of my friends told me about her black-market hairdresser.  Frankly, and I detail this in the anthology's introduction, the idea  of edgy hair-stylists shanking each other for turf just sort of struck me as really interesting–and I thought I might not be the only author  
like that.  So I put the call out, and I can now say that I didn't know the half of what I was getting into.
What hiccups and issues have you had publishing during a pandemic?
Well…the biggest one is marketing.  Normally, that's done by the speaking tour to various conventions–obviously, that's not happening this year.  Which means we've had to adapt a whole new method of launching our works out to the world.  Actually doing the introverted work of assembling an anthology or writing a novel is pretty much  unchanged… but telling people about what we've done has gotten a lot  harder.
Tell us about your background and day job?
In the day, I'm the Chief Public Defender of Mason County, Washington.  I've been a practicing criminal defense attorney for fifteen years. I'm on the board of two different charities– one for housing homeless teens, one for adult education, and I'm a proud Rotarian, to boot. 
(I had to look up what a Rotarian is… A Rotarian is a member of a Rotary Club and believes in "service above self" and maintains a high ethical standard in one's business, profession and personal life.)
How did you find the name Impulsive Walrus?
We've done a lot of sales from convention tables, and we've noticed that the impulse buy is your best target.  Something a little funny-looking, something that catches the eye and the interest quickly.  We actually conceived our first anthology, Well, It's Your Cow, before realizing we needed a publishing company to go with it.
So, we chose the word "Impulsive."  And…well, and then we just picked the funniest animal we could think of.  "Platypus" was a strong contender…but "Walrus" won out when we thought about what the logo would look like.
What kind of writing do you do yourself?
My wife and I co-write the Gift of Grace urban fantasy series.  In addition, we appear in fifteen different anthologies, including the recent Straight Outta Deadwood published by Baen Books.  I've had short stories published in anthologies alongside Brandon Sanderson, David Farland, Charlaine Harris, Mike Resnick, Todd McCaffery, Phyllis  
Irene Radford, and Jody Lynn Nye.
How has your publishing business evolved?
It's still pretty new.  We're reaching out every day to find new authors and add to our list.   
How does your publishing company turn a profit, if it does?
It doesn't.  It could, if we wanted it to… but we pay our authors in currency of the realm, and we pay for professional editing services as well.  We're interested in producing a quality product…and we're confident that, once we build up a larger portfolio of books, that  dedication to quality will begin turning a profit.
What sort of stories and/or writing are you typically looking for?
We are open to anything in terms of speculative fiction!  Beyond that, our anthologies come out once in a while to a certain theme… like this one!
What is really exciting you in the publishing field currently?
The publishing field is wide, wide open currently.  That's exciting…both as a publisher looking to get ahead, and as a reader, looking for new stories.  There's no established tastemaker, yet, and as a publisher the amount of upset in the field is both an opportunity… and deeply terrifying.
What are your plans for your press in the future?
We're going to keep putting together quality fiction for our growing audience to enjoy.  We're also looking at breaking into audiobooks–that will be an exciting leap forward.  In the long term, though, it's going to be about attracting and paying a group of authors that produce quality work and developing a reputation as a solid, ethical small press you can turn to for new amazing stories.
About the Author
Latest Posts
Angelique Fawns writes horror, fantasy, kids short stories, and freelance journalism. Her day job is producing promos and after hours she takes care of her farm full of goats, horses, chickens, and her family. She has no idea how she finds time to write. She currently has stories in Ellery Queen, DreamForge Anvil, and Third Flatiron's Gotta Wear Eclipse Glasses. You can follow her work and get writing tips and submission hints at http://fawns.ca/.