The Horror Tree Presents… An Interview with Liz Butcher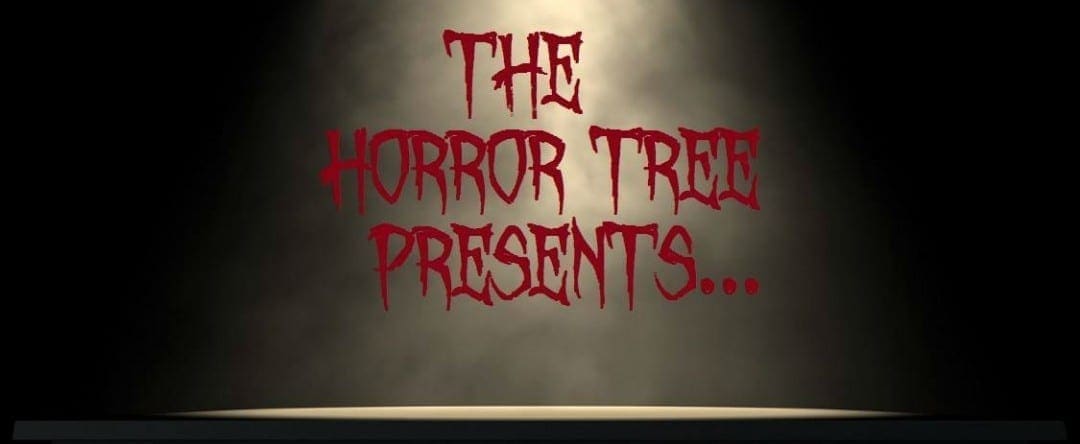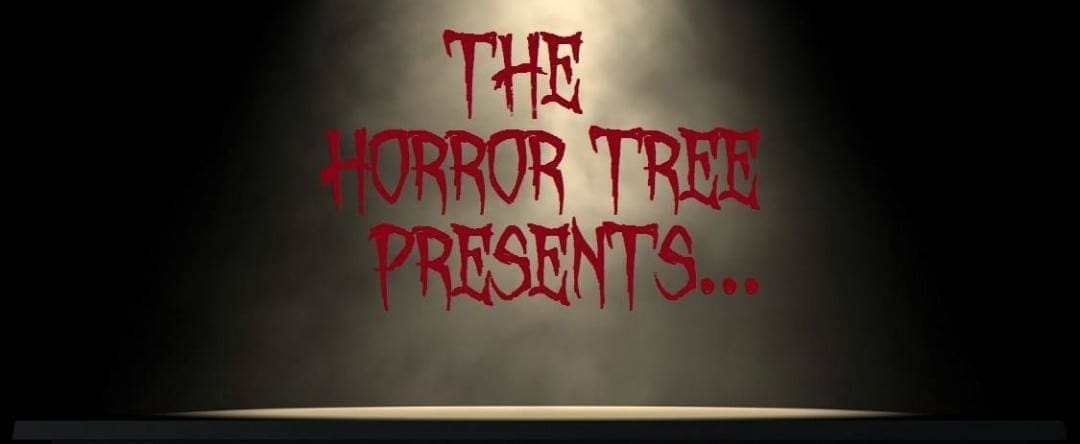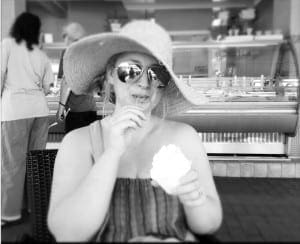 Horror Tree's very own Liz Butcher, an accomplished author took the time to sit down and be interviewed this time.  We took time to discuss her journey into the world of horror writing.  She has not only been working on her own stories but also working hard putting out quality articles for the amazing readers of Horror Tree.  Without further ado let's get started.
Derek – I suppose we should start with how did you get into writing horror?
Liz: I don't think it was a deliberate decision. I've always loved horror and it just so happens most of my story ideas are dark and creepy! I do write other genres, but even then they usually have some elements of horror. As a child I'd scare myself reading books on paranormal phenomenon, before reading my first Stephen King book at age 10. I've never looked back!
Derek – Is there something that draws you to the horror genre maybe it's the ghosts, ghouls, or paranormal?
Liz: I've had a life-long love-affair with the paranormal, so I definitely lean towards that kind of horror. Don't get me wrong, there's always a time and place for good zombie or slasher horror! I just lean towards the dark and suspenseful paranormal.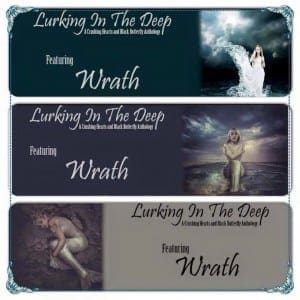 Derek – Alright, so when did you first get published and can you tell us a bit about that experience?
Liz: I was first published in 2015, when my short story, 'Wrath' was selected for an anthology called, 'Lurking in the Deep'. The anthology was published by CHBB and compiled and edited by Jaidis Shaw. An author friend of mine told me about the submission call, and I jumped in with both feet. I still remember when I received the email telling me it was accepted. I was so excited!
I couldn't have asked for a better first experience. Jaidis was wonderfully professional and very patient with my newbie questions. The other authors in the anthology were also wonderful and supportive of each other—many of who I have been fortunate to work with since.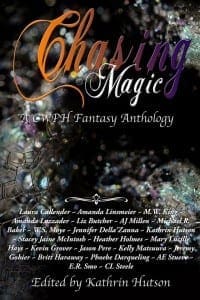 Derek – At this time, how many stories do you have published and where can our readers find them?
Liz: In current circulation there are seven short stories in various anthologies, with another coming out later this year, as well as a collaborative story due out also. Plus, I am in the editing stages of my own short story collection, After Dark, and finishing up my first novel, Fate Revenge.
Derek – Where do you find your inspiration for your stories?
Liz: I'm one of those fortunate writers that has no shortage of ideas. I find inspiration in things I see or read, from dreams I have, or just from random ideas that pop into my head. I also draw from my love of the paranormal, and from ancient history and mythology. I have an index card box on my desk so every time I get a new idea, I write it down and file it away for later.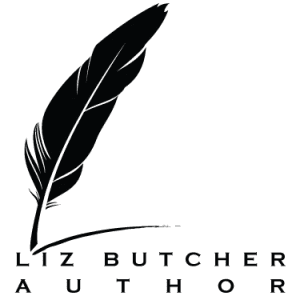 Derek – When did you first know that you were going to be a writer?
Liz: Honestly, not until a couple of years ago. I always loved writing stories when I was a child, but stopped writing half-way through high school. I think I was just busy with other things. It wasn't until I'd finished up at uni and had a bit more free time that I started to get that niggling feeling. I started playing with some ideas and doing a bit of research before I tried my hand at it again. But it really wasn't until 'Wrath' was published that I decided I really wanted to give writing my all.
Derek – As you continue on in your career is there a point where you can look back and say yeah that is the moment that I knew that I was going to make it?
Liz: I'm not there yet! Though I certainly hope I get to that stage! Maybe ask me after my solo projects are released.
Derek – When did you first start writing for Horror Tree?
Liz: It was earlier this year. I have been blessed with a lot of 'by chance' occurrences on my writing journey, and I'd just happened along a post from the Horror Tree asking for expressions of interest. I jumped on it and immediately contacted founder, Stuart Conover. He let me conduct an interview for a trial—and I'm still going! When time allows, I also write drabbles for the Horror Tree's weekly 'Trembling with Fear' which showcases drabbles and short stories by horror authors.
Derek – Can you tell our readers about your experience thus far writing for Horror Tree?
Liz: It's been great! I love personalising interviews to each author, and it's rewarding when they get a kick out of it. I get to improve my own writing skills while getting to know some fantastic authors. I've recently been offered the role of interview coordinator which is exciting!
Derek – So you get to interview all of these amazing authors, what has been one of your most interesting experiences doing the interviews?
Liz: Hands down, it would have to be my interview with Ace Antonio Hall. It was such a fun interview to do and the guy has racked up some serious street cred. I don't know which fact I fan-girled most over—that he played on a track for NKOTB, or that he works on the set of the show How to Get Away with Murder… Plus he's just an all-round talent and super nice human!
Derek – How do you find time to balance your personal life, writing your own stories, and still writing for Horror Tree?
Liz: I get up really early, haha! My day usually starts at 4am and I dedicate a couple of hours to my writing life before I either start work, or my daughter wakes up (depending on what day of the week it is). I'm super organized, and schedule time for my Horror Tree interviews, the social media promotions work I do for Juniper Grove Book Solutions, edits on my current WIP's, writing projects and research.
Derek – Alright so without giving to much away, what projects are you working on currently?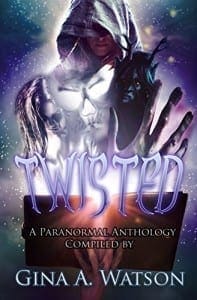 Liz:  I have a short story collection that's in the editing stages, called After Dark, and working on finishing my first novel, Fates Revenge. I also have a novella on the go called, 'Leroux Manor' and am in the researching stage of a serial I'm planning called 'The Grey's'.  I've been fortunate enough to have a few short stories released in anthologies this year, with another coming out before the end of the year called 'Dormir' which will feature in Twisted II, and a collaborative project I was a part of called 'Esyld's Awakening' for the Collaborative Writing Project.
Derek – Please tell our readers who are your favorite authors and why?
Liz: There's probably far too many to list here! As a child, my favourite book was 'The Giving Tree' by Shel Silverstein, and anything by Enid Blyton, Roald Dahl and Paul Jennings. I then moved on to RL Stine before diving head first into Stephen King and Dean Koontz. Also a big fan of Anne Rice.
Derek – Do your feel that your style is related to the authors that you read?
Liz: Not so much, to be honest! I'm certainly inspired by them, but my writing style is still very much a work in progress.
Derek – So, you use beta readers, can you tell us how that experience has been for you?  Does it help?
Liz: I'll let you know! This is my first attempt at reaching out for beta readers for my short story collection, and I have been blessed with about half a dozen expressions of interest. I think it will be good insight as to whether there's elements that don't work, or if anything needs to be expanded on etc—essentially want to get rid of any hiccups before I attempt to self-publish it.
Derek – Where can our readers get in touch with you if they want to become a beta reader for you?
Liz: They can either DM me on Instagram, Twitter, or my Facebook author page.
Where can our readers follow you on your amazing journey?
Website: http://lizbutcherauthor.wixsite.com/lizbutcher
Facebook: https://www.facebook.com/lizbutcherauthor/
Twitter: https://twitter.com/lunaloveliz
Instagram: @lunaloveliz
Goodreads: https://www.goodreads.com/author/show/13845425.Liz_Butcher
Derek –: Thank you so much for your time.  It has been such a pleasure working thus far. I am excited for our future here at Horror Tree.  I am really looking forward to following you and your career path.  I see great things in the future for you.   


About the Author
Latest Posts
Derek Brown is a caring father, a loving husband. He has been writing since before the dawn of time, or since he was old enough to learn how. He has self-published one book already, Until the End, which will be enjoying a paperback release in late 2017. As a result of the screaming voices in his head he has almost finished his second book, An untitled collection of short horror stories and dark twisted poems. When he isn't being tormented by the demonic voices he is a full-time nurse. Derek is probably the biggest, Bob's Burger's Fan to ever write horror stories. He also somehow manages to find time to Cosplay as, Batman, The Dark Knight and can been seen cheering up the faces of children at hospitals and schools. As if he wasn't busy enough he also is photography. Horror photographs coming soon. He also enjoys video games, watching movies (sometimes directing short films), and zombies. Please feel free to contact him anytime, he doesn't sleep much if you can't tell.