Guest Post: The Personal Connection of Horror Fiction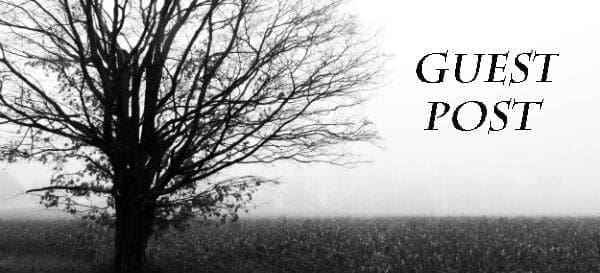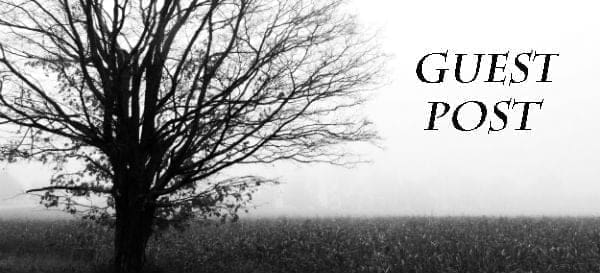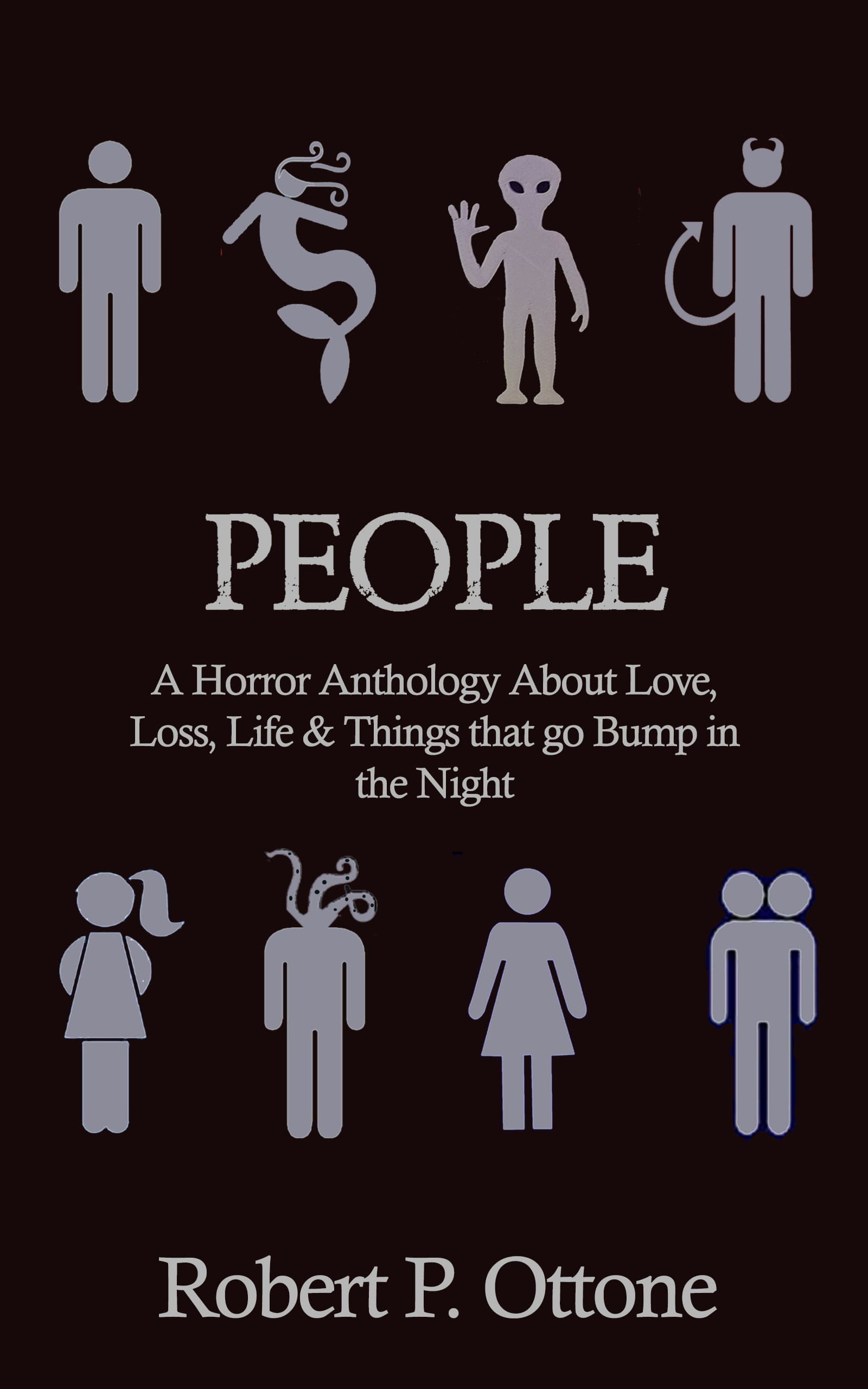 Horror runs in the blood. In my case, I inherited my love of all things creepy from my folks, who both shared a love for all things macabre. My mother, a diehard Stephen King fan, inspired my love of writing early on, and my father shared his favorite movies with me as a youngster, Jaws, Halloween and The Changeling on regular rotation in my youth. This adoration for all things scary was instilled in me and remains to this day.
Because of this deeply rooted and personal connection to horror, both film and literary, when my father passed away in February of 2019, I was struck with an inescapable feeling of how one approached the existential horror of mortality. That, combined with a sadness I had never felt before, led my mind down the darkest possible rabbit holes it had ever inhabited. My entire worldview shifted, and things that once mattered to me, simply didn't any longer.
Teaching and working in education had somehow lost its vibrance, working with children, something I truly loved, just didn't matter anymore. Friendships and relationships suffered. The world had just gotten painfully darker for me.
I didn't know it at the time, but it was in that darkness that I was able to find solace in writing. I had written a lot in high school and during college, winning a few awards for my original works, and found a modicum of success as a journalist after getting my bachelors, all the while, my parents, specifically, my father, cheered me on, reading and talking about my work as much as humanly possible. Had my father lived to see my first collection of short stories published, he would've been my biggest fan and cheerleader, but in many ways, it was in the trauma of losing my father that I was able to put these stories together.
The personal connection to writing horror, for me, had gone far beyond passive fandom. I was staring, every day, into a precipice of despair, and instead of falling fully into it, I decided to put a variety of works together. Short stories, flash fiction, a novella, whatever I had in me, spun into deeply personal, creepy stories that, while being "horror," had more in common with the general human condition than they did with anything in the Saw or Paranormal Activity flicks. To me, the best horror, whether it be a film, literature, whatever the case may be, is the kind that stays with you, the kind that digs its nails into your very soul or your being. Concepts that play on a human being's deepest, ugliest insecurities and fears.
Having grown up in an era where it wasn't cool to be a superhero fan or a fan of weird stuff like horror, I know what it's like to have insecurities. While friends and classmates were having success in sports or with girls, I was busy learning everything I could about the last days of Krypton, or trying to understand why a rich guy from Gotham City would put on a mask, a cape and take out his rage on the thugs that lurked around every corner in his city. I wanted to know and understand Michael Myers, wanted to understand how the devil could possess an innocent child. Over time, I didn't simply want to know or understand these things, I needed to understand them. Growing up, my friends and I would watch horror movies, and instead of the usual stuff like Friday the 13th, I was trying to show them Rosemary's Baby, Sweet Home or Willard. Horror was my thing, and I was trying to share it with everyone.
It was in these memories, these concepts of sharing horror with people, that helped bring my first novel, People: A Horror Anthology About Love, Loss, Life & Things That Go Bump in the Night, to life. I didn't know exactly what I wanted to do with this weird collection of stories I was building, but I knew I wanted to share them with as many people as possible. The collection held some very intense stories, many culled from my own feelings and reactions to situations in my life, specifically, the passing of my father in the story The Veil, which is, by far, the hardest for me to re-read after publication.
The stories were horror, but a different kind. They weren't particularly gory, nor were they about old, haunted Victorian mansions in secluded areas of New England. The stories came out of the human side of horror, for me, and the concepts of how individuals react to that horror. The story, Kiwi, for example, is about a haunted doll, but it's not about the chaos that doll causes, it's about the person who created the doll, and how she comes to terms with her connection to it. The horror, in this case, is on the periphery, creeping in at points, but not the focal point. That story, for the record, is about my mother in many ways.
The publication of the book was, now that I look at it, me exorcising many personal demons, as well as putting my emotions out there on a silver platter. I'm fortunate that the response to the book has been largely positive, and, I think very cathartic for some readers. Horror isn't always a cathartic genre to play around in, but when we let that horror into our beings, and let it take hold, we can use it to tell stories that resonate, stories that help others work through issues, whatever they may be. We can also use horror to work through things in a way that traditional therapy may not be able to help with.
Since writing the book, I'm just about finished with my follow-up and will be taking a similar approach to horror that I did with the first collection, only, instead of relying more on the humanity of the situation, it'll be more connected to everyday fears. I think in discussing and immersing ourselves in horror, and, to a greater extent, in fear, we understand ourselves better, and, by extension, understand each other better, too.
Plus, scaring people is fun as hell.
Robert P. Ottone
Robert P. Ottone is an author, teacher, and cigar enthusiast from East Islip, New York. He delights in the creepy. He can be found on Instagram: @RobertOttone, and online at www.SpookyHousePress.com
His debut novel, People: A Horror Anthology About Love, Loss, Life & Things That Go Bump in the Night is available now, on Amazon and Barnes & Noble, as well as other retailers.
People: A Horror Anthology About Love, Loss, Life & Things That Go Bump in the Night Synopsis:
A loner hunts down his best friend's beastly killer. A man discovers new life in the wake of a personal tragedy. An ancient mystery unfolds in the mountains of upstate New York. In Japan, a spirit finds a connection. A woman finds her new side business is fraught with unexpected terrors. A child makes a friend in an otherworldly boy. A high school prom cruise enters uncharted waters. These stories and more are found within.
About the Author
Latest Posts
Stuart Conover is a father, husband, published author, blogger, geek, entrepreneur, horror fanatic, and runs a few websites including Horror Tree!