Guest Post: Embracing Failure: The Requirements of Growth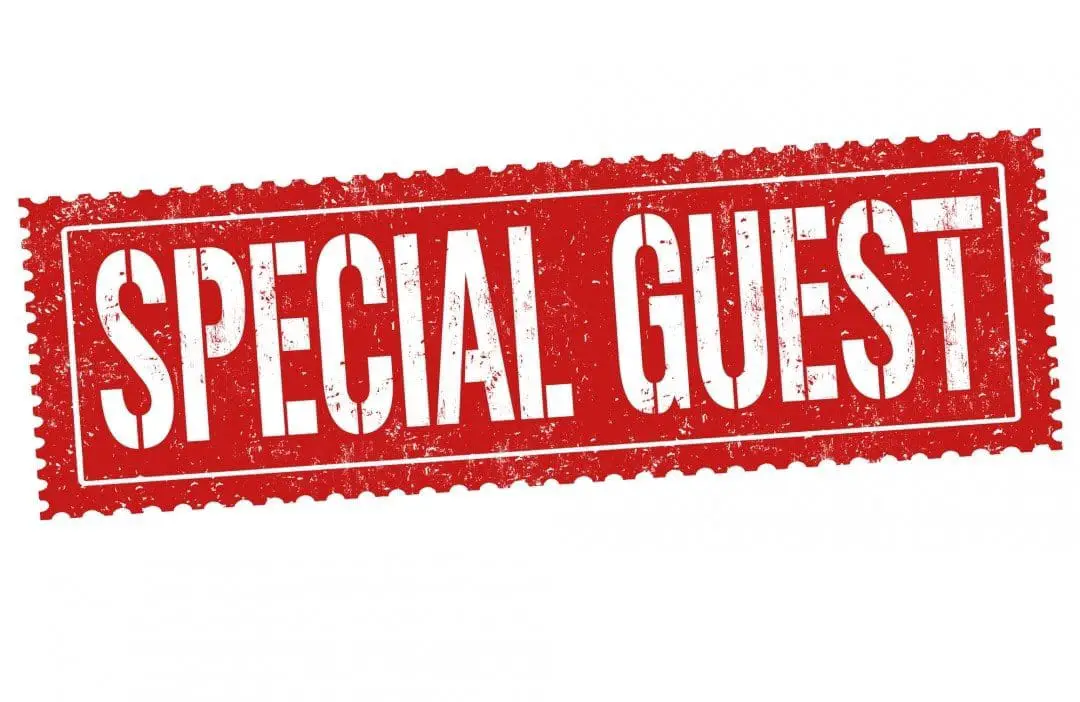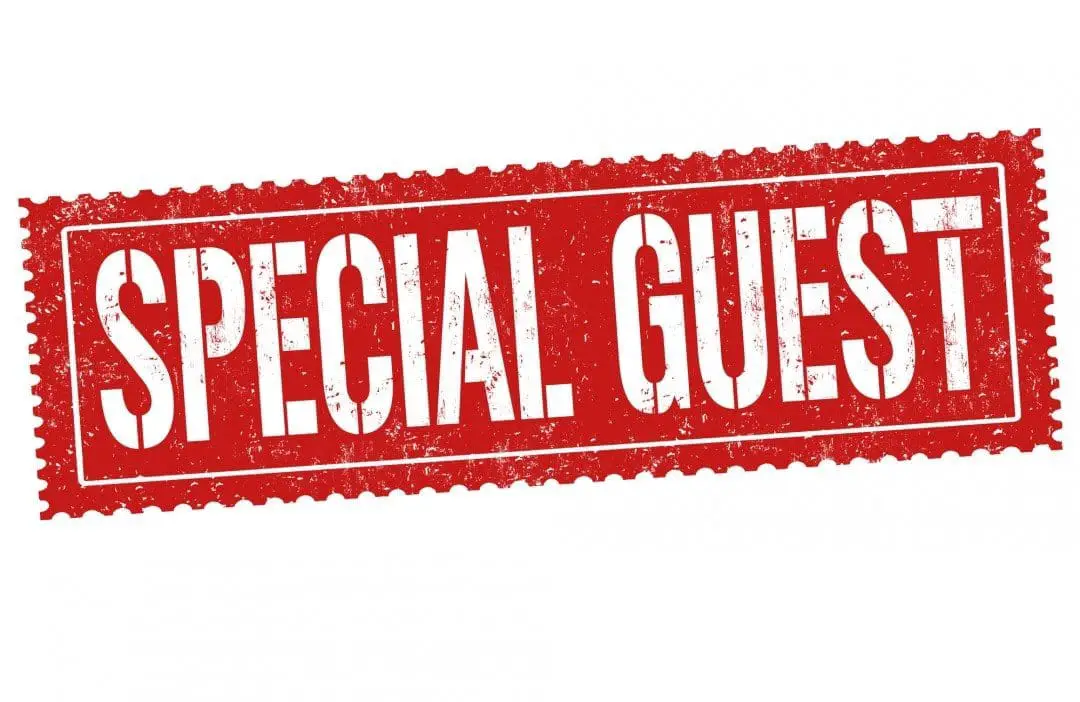 Disclaimer: This article may contain affiliate links. If you purchase something through the links in this article we may receive a small commission or referral fee. This happens without any additional cost to you.
Baby writers are never all the same. It is just the broad strokes–no sense of marketplaces or paths or realistic goals—that give new writers that patina of predictable and homogeneous. What a baby writer has to offer is, by definition, unique and as yet unrealized.
In my twenties, I spent years on journal writing, along with attempts at poetry and fiction that were all imagination—my imagination—but definitely lacked discipline and craft. I wrote boxes worth of notebook prose and MS Word documents that fizzled out long before I figured out how the hell I could make those mental images, feelings, ideas work on the page. 
Bravery or stupidity? I'm not sure, but for this essay, I decided to actually open some of those earliest documents. Dear Lord. A few were more than enough: recent memories parading as short stories, a partial novel liberally sprinkled with clichéd phrases. It's not that the writing is bad, though it certainly doesn't feel like the dance my fingers perform across my current keyboard, the really glaring issue is that my writing back then lacked the experience and confidence to burrow into my fleshy predictions, the creepy, augmented bodies, the rough sensuality and the anger, and, yes, the humor and the pain. Skimming a few stories, I remember the settings and characters I imagined far more than I ever expressed them on the page. Yeah, I most definitely failed.
And then after the gap of a few years and a newborn child, in my early thirties, I tried again. In a nod to bravery or extreme stupidity, this afternoon I dug through some of these files as well. But…but…there was a leap somewhere between my twenties and my thirties that I cannot quite pinpoint. I find my writing from this second period has a much deeper sense of "me."
I still have fond feelings when I think of the vampiric Christmas tree that a couple of rather creepy characters maintained in the basement of a 1950s split-level. The tree and its guardians(?) acolytes (?) were part of a dark fantasy family saga that included the German art scene from La Belle Epoch through to the Expressionists of the 1920s, along with at least a dozen characters based on actual artists, writers, editors, and gallery owners. 
At around 80,000 words, that novel never moved past incomplete, but my failure stuttered in a different way from earlier attempts. It was almost five years of this baby writer's work. And despite the historic Berlin photography books, the biographies and old travel guides, despite all that research and so, so many written words, I failed yet again—definitely and spectacularly. This time my stumble involved a years-long explosion of words. All that effort and I could not bring the whole damn project to a satisfactory conclusion. 
Thinking about my failures this afternoon as I write this essay, I have realized a different truth. It took away the wrong lesson from that experience. Allowing myself to judge my Storyman novel and decide that longer works were not within my purview—that, in fact, I was incapable of weaving the various elements of a longer story together—that was the real crime. 
Over those four or five years, I hijacked one of my strongest skills, obsession. I organized my research into categories and summary sheets. From a story perspective, I unwound my imagination's tangle using spreadsheets, outlines, and whatever the hell else I could think of until I had a stable framework I could work from. 
Failure? Really?
For fucks sake. I did not give up when it got hard. I figured out a new tack to get me across the gap. Sure, the goal was not reached. The novel never came to light, but the way I managed that "failure" deepened my writing practice in a way that only hard-won experience can provide. All those spreadsheets and research notes? Turns out, they are exactly how I continue to manage all fiction writing: short and long. But it is not just the craft skills. Remembering the characters that make up the novel, Achim, Melanie, Theo, along with the Storyman's contentious (imagined) painting, I feel a dreamy sort of satisfaction. Whatever I did or did not deliver, I clearly scratched a very deep itch. 
But lingering with the same story forever was never my game, which is part of the reason the story got so out of hand, I kept adding "more" and then "even more than that." At some point, I looked at the unwieldy mess and decided to charge ahead and play with short fiction, a form I've always adored reading. As it turned out short fiction is a very different creative discipline and one that both suits my swirling imagination and my urge to experiment with structure. It is my sort of creative fun. In my forties, I have published dozens of short stories, and in 2018, seven years after my first published story, my debut collection UNCOMMON MIRACLES was released.
 But I like to try things. I like to play. It was not my love of short fiction that kept me from attempting another longer work after that first novel "failed." It was that F word, failure, the weight I gave it, the way it made me flinch. My first longer work, a one-hundred-and-forty-page theological horror novella called THE RAMPANT was just released by Aqueduct Press. But it almost didn't make it into the light of day. I wrote my initial incomplete draft more than five years ago and then set it aside rather than taking the most difficult of steps: slowly exhaling and continuing to try. 
Why did I finally pick up that partial draft of The Rampant and try again? Why did I allow myself to fail one, two, who the hell knows how many more times without tossing the project? Part of me thinks I finally had the necessary skills, but most of me knows that is not the answer. Somewhere along the way, I finally found the confidence to fail and keep going, fail, and ask for help, fail, and battle with myself until I fought through to the other side. On my best days, I learned to embrace failure. On my worst days, I continued to turn away from failure. But there's a secret I uncovered somewhere along this writer's journey; a secret some people find much easier to learn than I did: every day does not have to be the best day. Best days are like happy days, or sunny summer afternoons, you only need enough of them to keep picking yourself up, along with the work you are attempting, and step forward once again.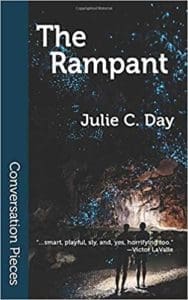 Synopsis: It's ten years since the hordes of old-world Sumerian gods arrived in Southern Indiana to kick off the end of the world, but things have not gone to plan. A principal player decided not to show. Now humanity is stuck in a seemingly never-ending apocalypse. Sixteen-year-old Emelia Bareilles and Gillian Halkey are determined to force a change, even though it means traveling into the lands of the dead.
Publishers Weekly described the work as "Equal parts playful and heartbreaking, this apocalyptic novella offers one-of-a-kind answers about the end of the world. Gillian Halkey and Emelia Bareilles, both 16, have spent most of their lives enduring the nightmare of the never-ending rapture. It's been a decade since the ancient Sumerian gods descended on Indiana, promising that the chosen people would ascend to Nibiru, but the terrifying entity called the Rampant—the last of the Evil Messengers heralding the destruction of civilization—seems to have missed the memo. Until he shows up, the rapture can't happen. Meanwhile, bored gods are eating people. It's up to Emelia and Gillian to descend to the Netherworld, using Gillian's prophetic dreams as guidance, in hopes of liberating the Rampant so the judging can begin and the suffering can end. Mixing a coming-of-age and a second coming, the story is unmatched in its idiosyncrasy. Day conveys genuine empathy for the two young women, who are still learning about themselves (including a sweet crush of Gillian's), while never relinquishing the archaic fear instilled by the presence of ancient gods and the televangelists who have smoothly pivoted into running the Sumerian Revivalist Church. This clever and surprisingly fun take on the rapture is the perfect theological horror story."
Available on Amazon.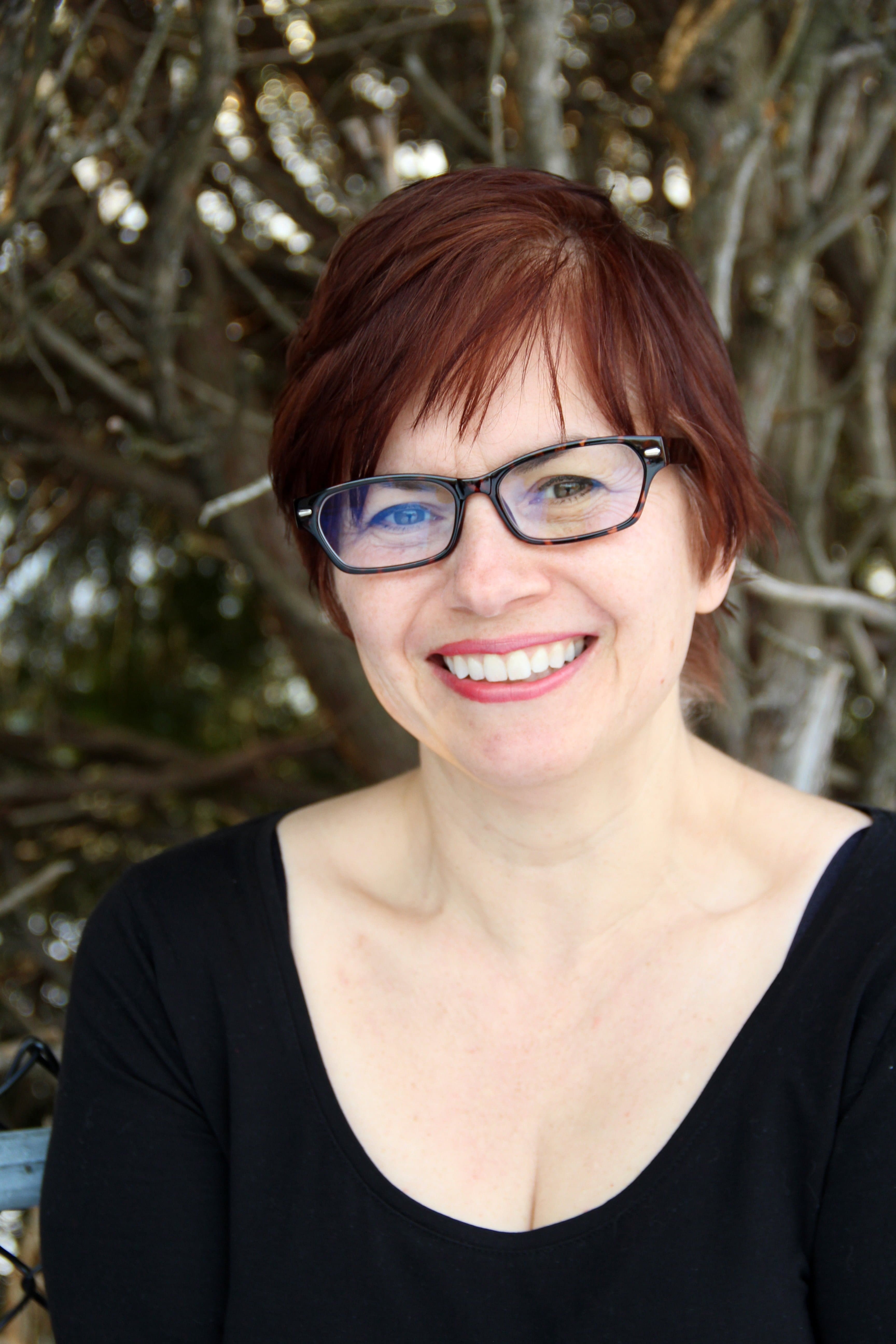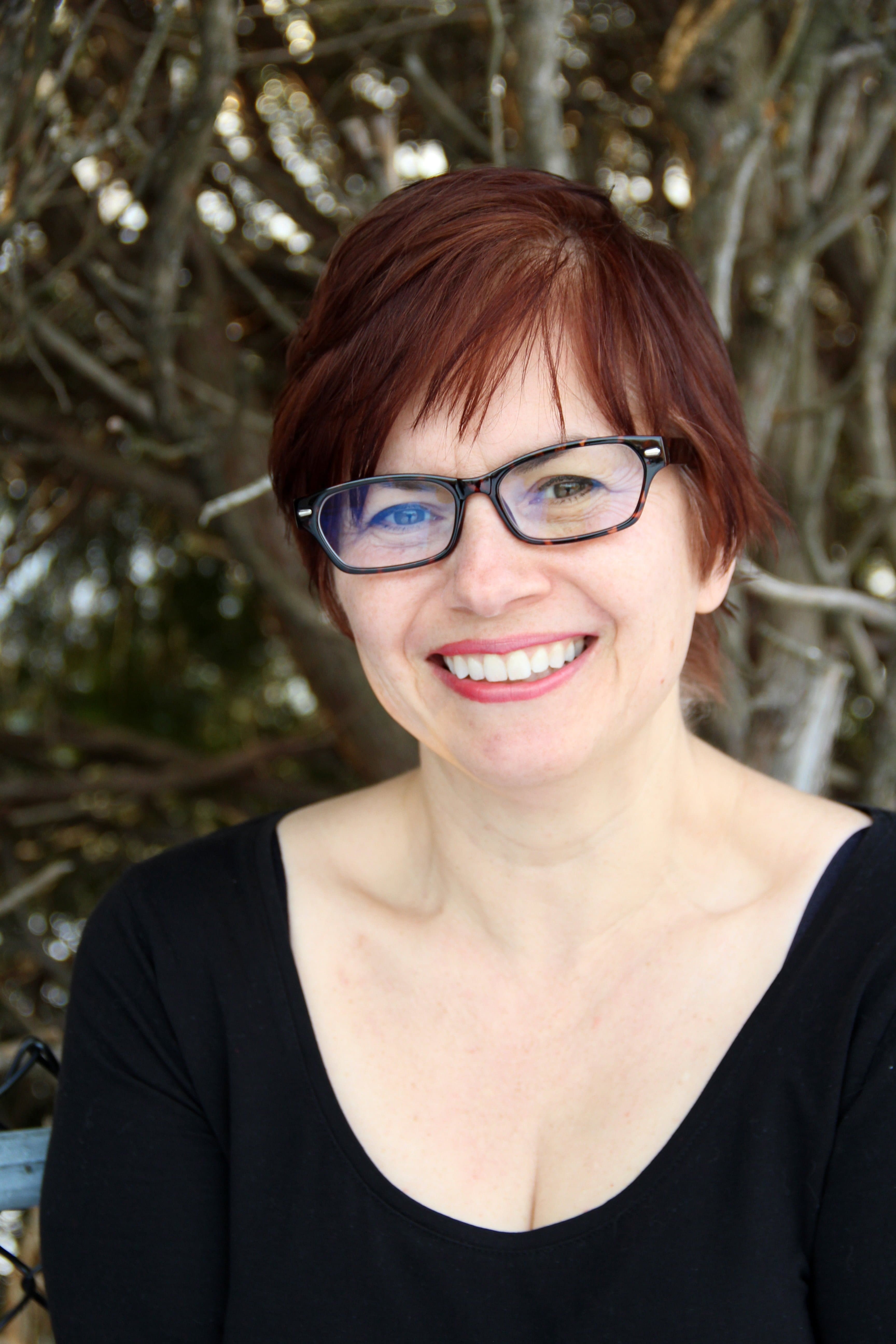 Julie C. Day
Julie C. Day's dark fantasy novella THE RAMPANT was released this September by Aqueduct Press. She is also the author of the collection UNCOMMON MIRACLES released by PS Publishing in 2018. Her numerous short stories can be found in publications such as Black Static,The Dark & Podcastle. Wearing another, related hat, Julie is co-editor of the charity anthology Weird Dream Society due to be released May 5th, 2020. Proceeds from the anthology will go to RAICES.
Julie lives in a small town in New England with her family and a menagerie of variously sized animals. She holds an MFA in Creative Writing from the University of Southern Maine's Stonecoast program and a M.S. in Microbiology from the University of Massachusetts at Amherst. You can find her at @thisjulieday or on her blog stillwingingit.com. Café writing and long baths with paper books are also a thing.  
About the Author
Latest Posts
Stuart Conover is a father, husband, published author, blogger, geek, entrepreneur, horror fanatic, and runs a few websites including Horror Tree!