Five Folk Horror Favourites To Get You Started…

Five Folk Horror Favourites To Get You Started…
By: Kelly White
There is something about folk horror that runs deep. Rooted in landscape, religion and ritual, it speaks to our primal fears. But if you're new to the genre, welcome! Here are just a handful of recommendations to get you started…
TO DROWN IN DARK WATER, STEVE TOASE
In this short story collection, Steve Toase weaves a rich tapestry of folklore and horror, from 'Call Out,' the first story, in which a veterinary gets more than he bargained for when called out to a local farm, to 'The Jaws of Ouroboros', a deliciously dark retelling of Baba Yaga. Visceral and endlessly inventive, these are the kind of stories that get under your skin and burrow into the back of your mind. 
ENYS MEN (2022)
Enys Men is the most recent entry on this list. Written and directed by Mark Jenkin, the film follows a volunteer monitoring the plant life on an almost uninhabited island off the coast of Cornwall. With landscape as its central character, it draws deeply from the well of local folklore. Enys Men is a triumph of non-linear storytelling. Mesmerising, meditative and nightmarish, it's also a film that rewards repeat viewings. 
WYLDING HALL, ELIZABETH HAND
Years after the mysterious disappearance of one of their founding band members, the remaining members of Windhollow Faire speak to a documentary filmmaker about what really happened at Wylding Hall in the summer of 1972. In this novella, Elizabeth Hand draws on British folklore and the imagery of the English countryside to conjure a creepy, atmospheric tale that also unfolds like the most gripping true crime documentary. Beautifully written and skilfully crafted, Wylding Hall is the perfect confluence of folk horror, found footage and documentary storytelling in fiction.   
THE WICKER MAN (1973)
No list would be complete without mention of The Wicker Man. Considered to be one of the unholy trinity of folk horror, it still has the power to fill you with the kind of twisting, pervasive dread that lingers for days, even fifty years after it's release. Sergeant Howie flies to Summerisle to investigate the case of a missing girl. Appalled to find the island's inhabitants have abandoned Christianity in favour of Paganism, he continues his search for a girl who the locals deny ever existed, with inevitable and devastating consequences. This is classic folk horror. 
THE RED TREE, CAITLIN R. KIERNAN
Set during the oppressive heat of a rural Rhode Island summer, when Sarah Crowe finds an unfinished manuscript in the basement of her rented house, the details of local legends and murders tied to the mysterious red oak tree on the corner of the property start to consume her. This is an intensely creepy novel that pulls you in and refuses to let go, a story that will have the hairs on the back of neck standing on end. It has as many layers as rings on an ancient oak tree, and will have you immediately wanting to turn back to the first page as soon as you've finished. 
With all the recent interest in folk horror, it is easy to say that the genre is experiencing a revival. Maybe. Or maybe it has always been there, just below the surface, waiting for the fields to be tilled, for the earth to be disturbed, for you to seek it out. 
DARKNESS IN THE FIELDS: MIDSUMMER is an online folk horror festival and runs from Wednesday 21st to Sunday 25th June. With interviews, talks and writing workshops from the best in contemporary folk horror. 
Guests include Mark Jenkin (Enys Men, Bait), Lucie McKnight Hardy (Dead Relatives, Water Shall Refuse Them), Francine Toon (Pine) and many more!
Book your tickets now: https://www.eventbrite.com/e/darkness-in-the-fields-midsummer-tickets-629344244577
About the Author
Latest Posts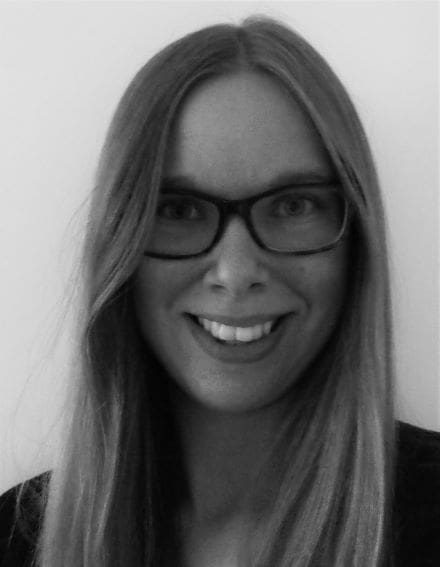 Kelly White writes horror. Her work has been published in anthologies from Knight Watch Press, Ghost Orchid Press, and her folk horror story, Midsummer Eve, appeared in Great British Horror Vol. 5 from Black Shuck Books. She holds an MA in Creative Writing from the University of Birmingham and is the co-organiser of Darkness In The Fields: Midsummer, alongside Alex Davis.