Epeolatry Book Review: The Oddly Pedestrian Life of Christopher Chaos #1


Disclosure:
Our reviews may contain affiliate links. If you purchase something through the links in this article we may receive a small commission or referral fee. This happens without any additional cost to you.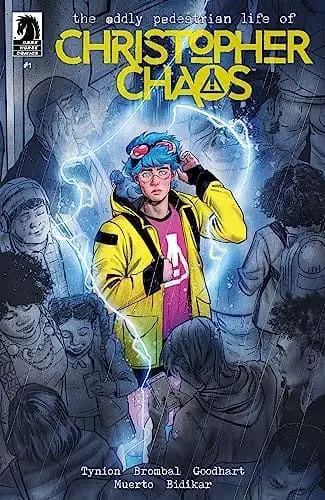 Title: The Oddly Pedestrian Life of Christopher Chaos #1
Author: Based on an idea by James Tynion IV; Script by Tate Brombal Tate Brombal Art by Isaac Goodhart; Colors by Miquel Muerto Miquel Muerto; Letters by Aditya Bidikar
Publisher: Dark Horse Comics
Genre: Horror, Fantasy, Action/Adventure, Comics & Graphic Novels, LGBTQIA+
Release Date: 28th June, 2023
Synopsis: From the New York Times bestselling and multi-Eisner award-winning writers of Something is Killing the Children, The Department of Truth, and House of Slaughter; and the artist on Victor and Nora: A Gotham Love Story comes this LGBTQ+ horror-hero coming-of-age series that's Invincible meets Doom Patrol.
Meet teenage mad scientist Christopher Chaos. For all his life he knew he was different. His brilliant mind works in ways that defy logic and enable him to do things that push him beyond his peers. Unfortunately, these abilities have also caused great pain in his personal life–leading others to fear him and leaving Christopher with profound loneliness and guilt.
Then one day something cracked. When the cute boy at high school turns out to be a deadly creature, Christopher finds himself pitted in a world of monsters, heroes, and a cult of hunters out to kill them all.
Content warnings: (Graphic) violence, (Moderate) disablism
From the delicious artwork to the devious writing, Christopher Chaos is an introduction you won't forget. Ripe for reading as allegory, this fantastical original story comes in hot with real-world parallels of neurodivergence vs eugenics. "Just be normal", our hero is begged, when his differently-working brain 'storms' alienate him from everyone around him. And things get bloody pretty quickly. [Spoilers ahead…] The high-school isolation follows Christopher into an encounter in the ominous woods his mother warned him against, where "white hunters" resembling the Ku Klux Klan enact swift violence moments before their victim is named as a danger on the local news. Babied by his mother, able only to articulate his anxieties and traumas to Peggy – a pigeon – Christopher exercises his voice where he has space to speak, ("You're being so patient with me") parsing through the noise of the 'normal' to explore his unique talents and find his purpose.
I hope Christopher finds more friends besides Peggy as the story continues, because a reanimated pigeon can only contribute so much to one's support network. Thankfully, we have only until 26th July to wait…

/5
About the Author
Latest Posts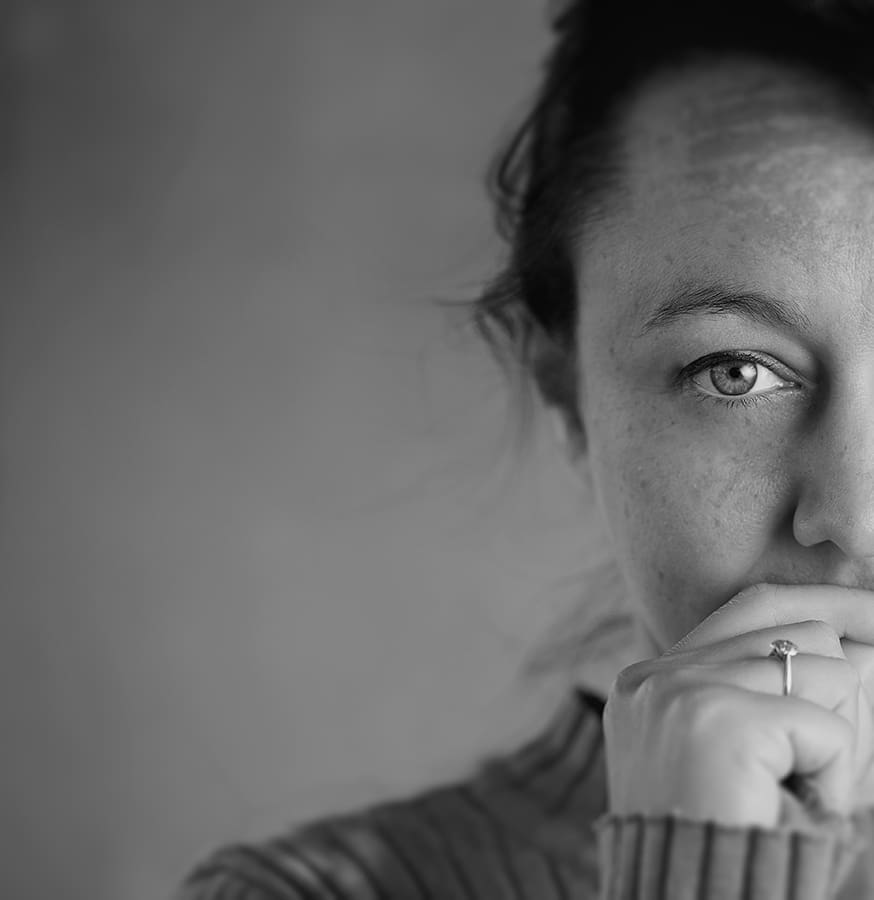 A. R. James (she/her) is a queer, bisexual actor-writer of unsettling entrances and exits in the form of poetry, flash fiction, auto-fiction, screenplays and scripts; co-founder of Sonnet Sisters, Six Lips Theatre and The Podvangelist; and the voice of 3CC0 in Tin Can. Existing works include Unknown (Stairwell Books), Little Irritants (Analog Submission Press) and 100 Friggin' Poems.