Epeolatry Book Review: Shanghai Immortal by A. Y. Chao


Disclosure:
Our reviews may contain affiliate links. If you purchase something through the links in this article we may receive a small commission or referral fee. This happens without any additional cost to you.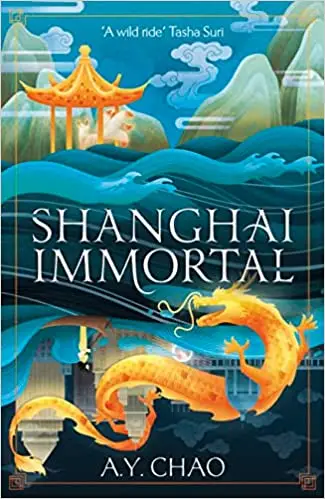 Title: Shanghai Immortal
Author: A.Y. Chao
Publisher: Hodderscape
Genre: Fantasy, Folklore, Sword & Sorcery, Romance
Release date: 31st October, 2023
Synopsis: This richly told adult fantasy debut teems with Chinese deities and demons cavorting in jazz age Shanghai.
Half vampire. Half fox-spirit. All trouble.
Pawned by her mother to the King of Hell as a child, Lady Jing is half-vampire, half-hulijing fox-spirit and all sasshole. As the King's ward, she has spent the past ninety years running errands, dodging the taunts of the spiteful hulijing courtiers, and trying to control her explosive temper – with varying levels of success.
So, when Jing overhears the courtiers plotting to steal a priceless dragon pearl from the King, she seizes her chance to expose them, once and for all.

With the help of a gentle mortal tasked with setting up the Central Bank of Hell, Jing embarks on a wild chase for intel, first through Hell and then mortal Shanghai. But when her hijinks put the mortal in danger, she must decide which is more important: avenging her loss of face, or letting go of her half-empty approach to life for a chance to experience tenderness – and maybe even love.
From its sweat-dripping opening to its heartwarming conclusion, Shanghai Immortal is a sumptuous read. Tendrils of mythology weave together with modern characters whom you can't help but love, and the result is a rich story of enigmatic deities, nether-realm heists and unexpected joy. It explores complex issues of heritage, identity, belonging, and intersectional feminism in a multicultural migrant context. It is a love letter to the author's Chinese diaspora heritage with a twist of Canadian sensibilities… and—they're not kidding—a huge amount of sass.
Protagonist Lady Jing is a lovably snarky chaos machine, teenaging her way (albeit at ninety-years-old) through the alleys of immortal Shanghai, or Hell. She has a foul mouth, substituting 'rotted' for uses akin to 'bloody' in our mortal world. Through these subtle touches, Chao firmly establishes Jing's own voice and personality, which is a lot of fun to spend time with. While she has no patience for traditional airs and graces, she is not immune to the pride that drives the honor-bound system of her world, and her spiky temper becomes her downfall more than once. She may be half-vampire, half-fox-spirit, but what could be more human than the growing pains of feeling trapped and abandoned all at once, flailing at attempts to rein in one's own body and natural instincts?
Jing is well-matched in Tony Lee, her human fare, who upon his arrival in Hell is suitably terrified but somehow also remains grounded and sure; an energy one might possibly suspect as the seed of a perfect antidote to Jing's own? And it's quite a feat to really convey a character in a non-visual medium as handsome, but Mr. Lee's manner is hot. Their definitely-not-set-up-by-aunties-and-uncles pairing, combined with Jing's definitely-not-ulterior motives, leads us on multiple chases, leaping across rooftops and sneaking through treasuries—either to chase mysterious leads or evade as mysterious stalkers. Through the hijinks, mishaps and perils spanning both realms of Shanghai, Jing and Mr. Lee come to know each other, and dare we say, themselves.
Aside from the love story, this is also a story full of pain and healing. When we first meet Jing, she is in a trampled state, surviving under the scathing presence of her childhood tormentors. And the stakes are high—these aren't your average abusive relatives, they're immortal monsters with sharp, mythological teeth. The hulijing council makes for a formidable foe, permeating Jing's life through the scars of their onslaughts.
All that being said, the overwhelming vibe of this book is sweet, fun, and rich. It's tasty. I, for one, can't wait to meet Jing and Tony Lee again. And if after reading this vibrant debut you can't either, well… fingers crossed, I'll see you in hell.

/5
About the Author
Latest Posts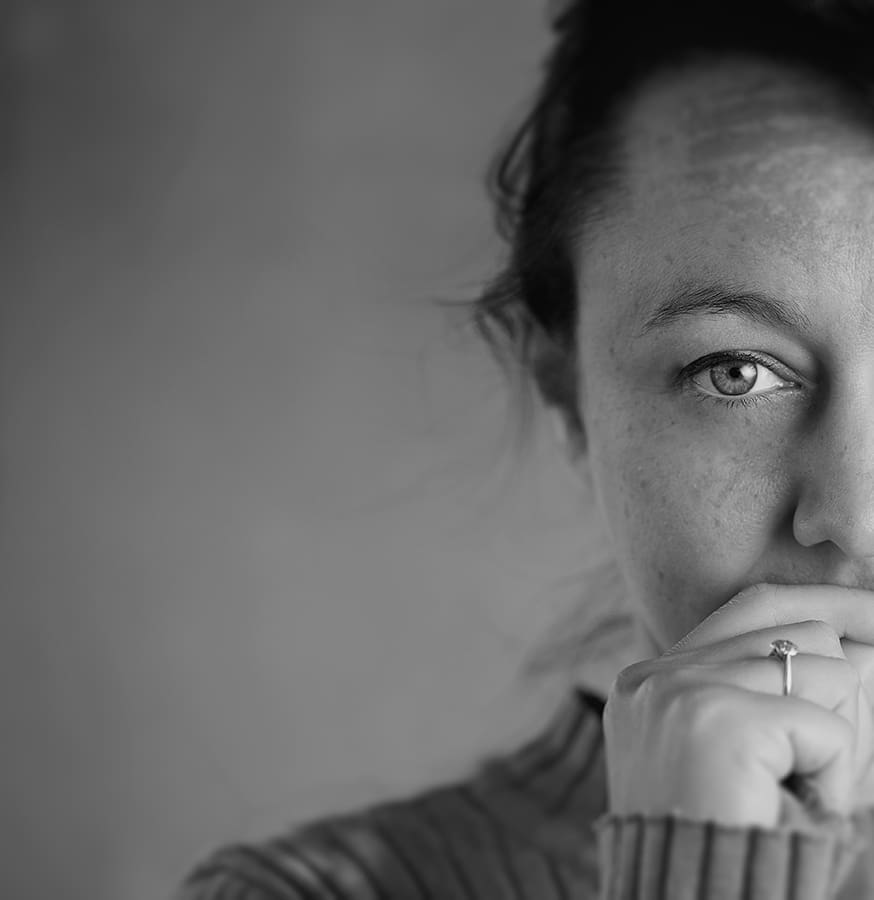 A. R. James (she/her) is a queer, bisexual actor-writer of unsettling entrances and exits in the form of poetry, flash fiction, auto-fiction, screenplays and scripts; co-founder of Sonnet Sisters, Six Lips Theatre and The Podvangelist; and the voice of 3CC0 in Tin Can. Existing works include Unknown (Stairwell Books), Little Irritants (Analog Submission Press) and 100 Friggin' Poems.