Epeolatry Book Review: Never Wake: An Anthology of Dream Horror, ed. Kenneth W. Cain & Tim Meyer


Disclosure:
Our reviews may contain affiliate links. If you purchase something through the links in this article we may receive a small commission or referral fee. This happens without any additional cost to you.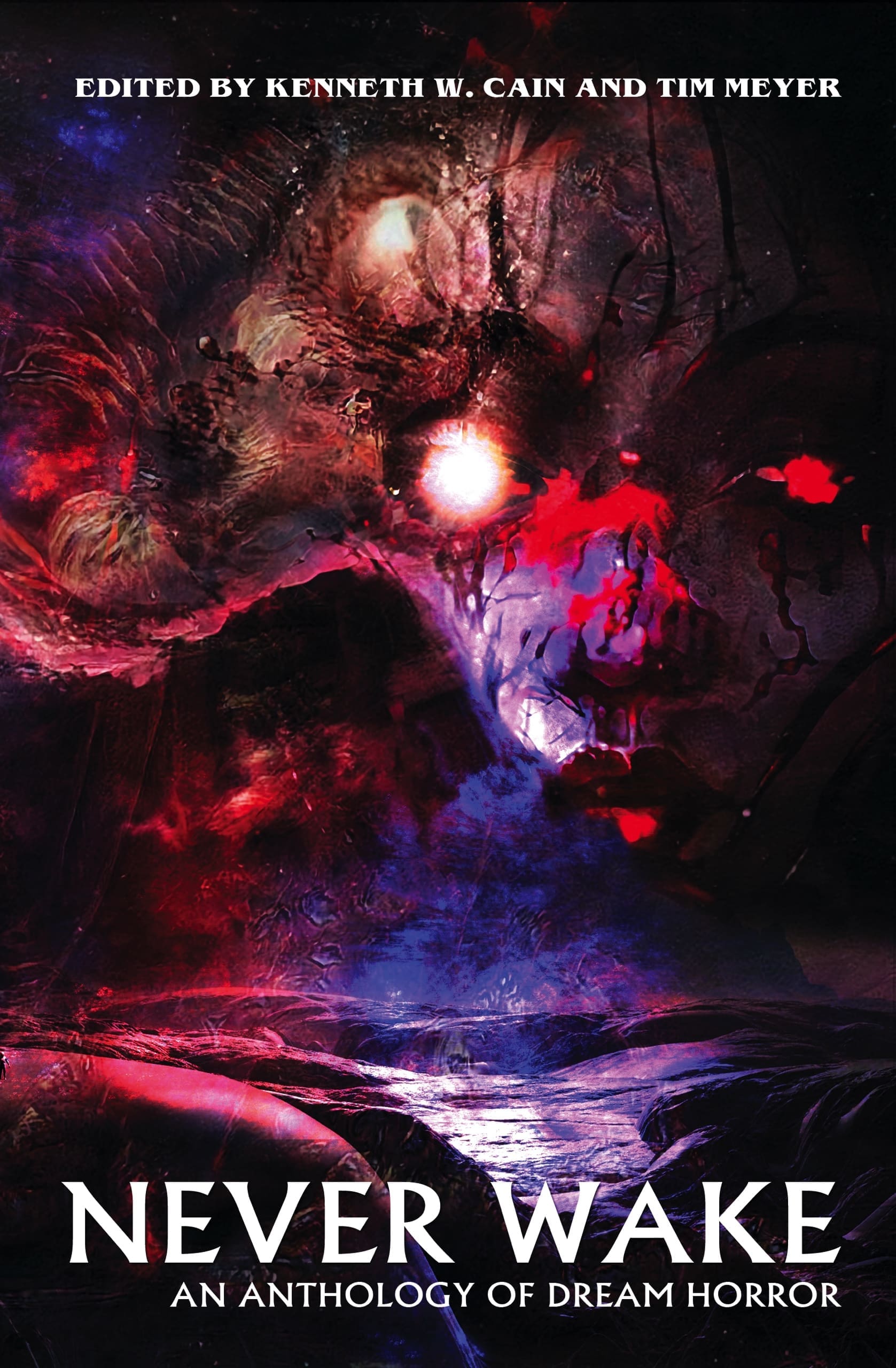 Title: Never Wake: An Anthology of Dream Horror
Author: Various, ed. Kenneth W. Cain and Tim Meyer
Publisher:Crystal Lake Publishing
Genre: Horror
Release date: 8th September, 2023
Synopsis: Where do we go when we dream?
Since the beginning of time, people have argued the meaning of dreams. Are they symbolic visions that hold great meaning and personal significance? Are they portals into other worlds? Or are they just a series of random events our mind shows us when we fall asleep? Whatever the case, this much is true—the mind can be a scary place to venture, even for a few hours.
NEVER WAKE is an anthology of dream horror, bringing you several mind-bending tales of nightmares, hallucinations, and phantasmagoria from some of the hottest talent in horror fiction. But don't worry—when you (wake up screaming) flip the last page, just remember to tell yourself, "It was only just a story…"
Unless it wasn't.
Featuring an introduction from Sadie "Mother Horror" Hartmann and stories from: Cynthia Pelayo, Philip Fracassi, Gwendolyn Kiste, Eric LaRocca, Lee Murray, Todd Keisling, Laurel Hightower, and many more!

Bad dreams, unfortunately, are far from uncommon for most people, but horrific dreams (i.e., nightmares) are even worse. Therefore, an anthology of dream horror is potentially dangerous, especially if you are stupid enough to read the stories just before bedtime.
I must confess, that's exactly what I did with this anthology, but fortunately for me and unfortunately for the authors, that bedtime danger never occurred. Despite the genre and the topic, most of the included stories apparently were not scary enough for me. But, having read horror for various decades, I might have become a little impervious to the writers' attempt to disrupt my sleep.
Anyway, among the various stories included in this book, some are well worth reading, however the affect on one's sleep.
"Thank you for Participating" by TJ Cimfel is an intriguing, ironic tale with a final surprise, addressing the side effects of a new, experimental drug. The offbeat "Sleep Well and Dream of Dark Things" by Laurel Hightower revolves around a bizarre and dangerous machine.
"Memory Dipped in Sepia" by Anaea Lay is an engrossing piece about the secrets of memory and its unexpected power.
Steve Rasnic Tem contributes "P is for Phantasies", a puzzling yet spellbinding story where a man inherits a rundown cottage and meets there the spirits of his father and grandfather.
In the outstanding, cruel "Our Darkest Thoughts are Inked in Carbon" Catherine McCarthy depicts the nightmares, guilt, and desperation of a mother whose boys have perished in a house fire.
Happy Dreams!
​



/5
You can Pre-order your copy today at Amazon.
About the Author
Latest Posts
Mario Guslandi was born in Milan, Italy, where he currently lives. A long time fan of dark fiction (especially short stories)he's probably the only Italian who reviews horror and supernatural tales in English. Over the years his reviews have appeared in many genre sites such as Horrorworld, The British Fantasy Society, Hellnotes, Emerald City, SF Revu, Thirteen O' Clock, etc.