Epeolatry Book Review: Grab by Kendra Preston Leonard


Disclosure:
Our reviews may contain affiliate links. If you purchase something through the links in this article we may receive a small commission or referral fee. This happens without any additional cost to you.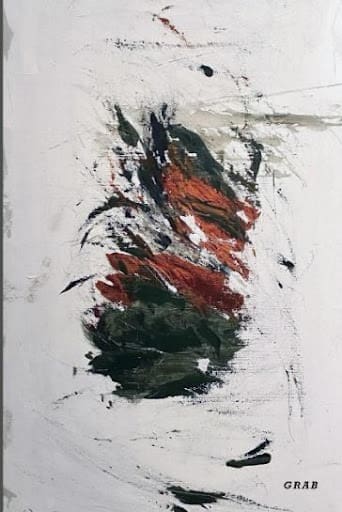 Title: Grab
Author: Kendra Preston Leonard
Publisher: Red Ogre Review Books
Genre: Poetry, folklore
Release date: 7th September, 2023
Synopsis: In the spirit of Susanna Clarke's Jonathan Strange and Mr Norrell, or the best of Neil Gaiman, GRAB is a lively collection of dark fantasy, horror, and folklore-inspired poetry that offers werewolf drama, eldritch entertainments for royalty, a guided tour of dangerous and fantastical labyrinths, spells for snow, far-seeing, and playing the cello, a Ukrainian love story, an unexpected haiku.
Come dance on skulls, see the Erlking stopped in his tracks, and find out how a baby gets raised in a house of witches.
This book is published by Red Ogre Review via a grant from the Science Fiction & Fantasy Writers Association.

There can be no finer gift for the spooky season than this collection of dark poetry from the pen of Kendra Preston Leonard. Grab is my first introduction to her verse and the title proved to be totally apt. It grabbed me from the first and never let go, particularly the two poems which bookend the collection, "Gretchen at the Loom/Gretchen am Webstuhl" and "Smash und Grab." These poems blend German and English in an effortless way allowing the reader with no German to understand fully what is meant. I have a small knowledge of German but did google 'Grab,' and discovered it means the 'grave,' to me this gave a chilling duality to both the title of the collection and the poems which employ its use.
I think I've read the first poem "Gretchen at the Loom/Gretchen am Webstuhl" three or four times now and is one which really sinks its teeth into you. The poem itself is the loom, the words weaving across, changing form as if in a game of word association, turning from the language of the loom 'warp warping/weft' back to grief 'bereft/wept.' It is a poem of grieving, of madness and desire and the realisation of the horror that giving in to that desire has caused. This poem sets the bar high for the remainder of the collection which does not disappoint. A delightful mix of free verse and form occupy the pages, treating the reader to themes of mythology and folklore (of different cultures), literary references, superstitions and charms. The musical background of the poet is also in evidence not just in terminology and subject matter but in the quality of the word choices made which take the reader on a wonderful dance through the dark.
Occasionally I would look something up, for instance in "A Ukrainian Love Song" and "Kappa Tankas," there were some references to creatures I had not heard of. But I didn't mind one bit. I had learned something in the most enjoyable way. Even better, I came away with a book I need to read. "Moscow's Rejected Margaritas" references Bulgakov's The Master and Margarita, a tale about the devil's visit to the Soviet Union. I have a weakness for Russian literature (19th to mid-20th century) and I'm due a revisit! So many authors suffered through censorship or imprisonment and I've always had nothing but admiration for those who wrote – or continue to write – under the most repressive of regimes. I must add that the poems are equally enjoyable if you don't look up those elements which might appear unfamiliar.
Other favourites included "North Yorkshire Sums" which tells, in numerical terms, exactly what happens if you upset the fae, and those poems which incorporated the sort of bizarre spells we might find in an old grimoire: "Prelude and Three Excerpts from the Wise Woman of the Most Gleaming Sword" provides the charms needed to achieve certain aims, for example 'To call snow so that your spouse is delayed, drink together salt and sugar in bitters of old cow-root' whilst "Witchcraft for Cellists" mixes the bizarre with the beautiful: "Sing a lullaby to your cello after practicing new pieces./Keep your voice gentle and soft./Wait until your cello has gone to sleep/to stop singing." 
There is so much variety in the poems written and all of them feel new and fresh, nothing is derivative and this reflects a confident and imaginative poet who is forging her own path. This collection sings. It sings to you from the dark and never lets go. I adored it. I hope you do to. Grab awaits.

/5
About the Author
Latest Posts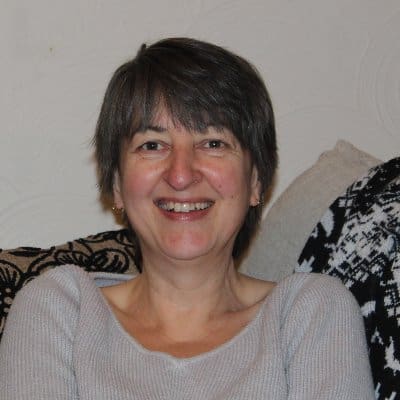 Stephanie Ellis writes dark speculative prose and poetry and has been published in a variety of magazines and anthologies. Her longer work includes the folk horror novels, The Five Turns of the Wheel, Reborn, and The Woodcutter, and the novellas, Bottled and Paused (all via Brigids Gate Press). Her dark poetry has been published in her collections Lilith Rising (co-authored with Shane Douglas Keene), Foundlings (co-authored with Cindy O'Quinn) and Metallurgy, as well as the HWA Poetry Showcase Volumes VI, VII, VIII, and IX and Black Spot Books Under Her Skin. She can be found supporting indie authors at HorrorTree.com via the weekly Indie Bookshelf Releases. She can be found at https://stephanieellis.org and on Blue Sky as stephellis.bsky.social.