Epeolatry Book Review: Estate Sale by Mia Dalia


Disclosure:
Our reviews may contain affiliate links. If you purchase something through the links in this article we may receive a small commission or referral fee. This happens without any additional cost to you.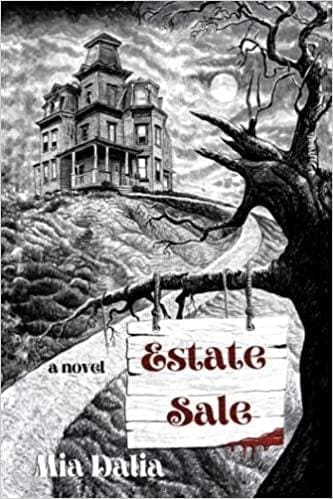 Title: Estate Sale
Author: Mia Dalia
Genre: Occult Horror
Publisher: Black Ink Fiction
Release Date: 27th April, 2023
Synopsis: It has been said that every small town has a house on a hill, the one the witch lives in.
But what if there is more to the story? The devil, after all, is in the details.
The old lady of the Koshmaroff estate is finally gone. In life, she was a mystery; in death, she leaves behind a house full of strange, yet seemingly ordinary objects. Objects, which the curiosity-driven locals rush in to buy, only to see their lives take nightmarish turns as a result.
No one knew the old lady's husband dabbled in dark magic. No one knew the two of them traversed decades and continents, hobnobbing with the most famous occultists of the 20th century and building their collection. They have acquired such terrible treasures along the way.
Come, see for yourself.
Step inside for a bargain of a lifetime.
Mia Dalia is so freaking clever! She wrote a novel, and it was like she inserted several short stories within that all had a common thread: haunted objects obtained at an estate sale. And I love haunted house stories. Estate Sale is not so much about a haunted house, but about the haunted pieces within the house, blood being the necessary ingredient for the "magic" to embed the items with their power.
The novel itself centers on the original owners of the haunted objects, and the shorts are interwoven like chapter breaks. A collection about a collection. Get it? Wish I'd thought of writing a novel like Estate Sale. But I'm happy someone did, and Dalia happens to be talented enough to pull it off with a writer's agility, and horrific dread. I gobbled this easy read down in one sitting. Turning pages became an obsession, something that one of the main characters, Pavel, would understand. 
A few stories were told in first person, others in third. Every single one of them made me think and reflect on the haunting I had read. The novel left me with a question that doesn't necessarily need an answer: Why did the objects turn on the new owners? I guess I was looking for a motive behind what I assumed to be a comeuppance. But that's just my way of thinking. I like to ask, Why? And I do wish each "story" had followed the chapters and characters' reflection on each haunted item. Not that they were unsynchronized or unstructured, but I don't think Dalia made synchronicity her goal. And once again, she didn't need to for readers to wander through her dark corridors.  
Dalia's metaphors and similes had me dogearing the pages and thinking, Ohh—I like what she wrote there! I'm a sucker for style, tone, and voice. This book has all three. 
As I continued reading, I gradually fell in love (like a slow burn) with Dalia's main character, Pavel's wife, Anastasia. I empathized with her as a woman and a wife. And by the ending, which includes Dalia's twist, I wanted to see Anastasia, meet her, and be her caregiver as she aged. Not that Estate Sale is a dense epic read filled with characters you'd immerse yourself in. It's a simple gothic novel that moves swiftly across time. So swiftly that when you get to the last page, you will wonder where the time went.

/5
About the Author
Latest Posts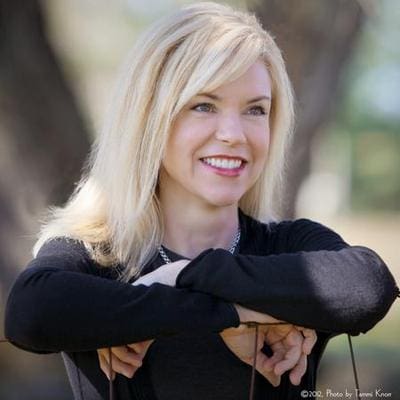 Catherine Jordan is the new review coordinator for Horrortree.com. She's a horror movie fan and a horror novelist, although she edits and writes in many genres. Ms. Jordan has been featured in a variety of anthologies, on-line publications, and print magazines. It was her pleasure to serve as judge for the Bram Stoker Award and for the ITW Young Adult Award. Catherine also facilitates writing courses and critique groups. She credits her five children with inspiring her writing material.
You can follow Jordan's work at her homepage and Amazon.