Epeolatry Book Review: Daughters of Darkness by Theresa Derwin, Ruschelle Dillon, Stephanie Ellis & Alyson Faye


Disclosure:
Our reviews may contain affiliate links. If you purchase something through the links in this article we may receive a small commission or referral fee. This happens without any additional cost to you.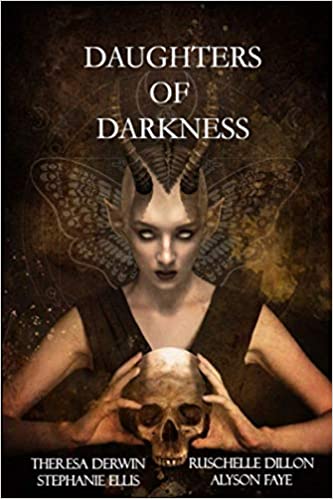 Title: Daughters of Darkness
Author: Theresa Derwin, Ruschelle Dillon, Stephanie Ellis, Alyson Faye
Genre: Horror 
Publisher: Black Angel Press
Release Date: 12th Feb, 2021
Synopsis: A quartet of established female horror writers from both sides of the Atlantic have joined supernatural forces to bring you – Daughters of Darkness – a publication from the women-run indie press Black Angel.These stories will take you across the centuries, from Whitechapel to New Orleans, from dark humour to Gothic, weaving the weird with the macabre.Within these pages, meet the myriad monsters these female writers have conjured, letting them loose to roam and cast long shadows.Beware – this is only the beginning …
With a forward from Lee Murray, four writers offer a selection of 20 varying works within this anthology. Stephanie Ellis gives 2 longer stories, while the remaining 3 women penned six pieces.
Theresa Derwin leads the collection of includes poetry and shorts. She authored two original takes on the victims of Jack the Ripper, and explore who-really-done-it. "Isolation" examines the gloom and the weight of our toughest decisions. "Tummy Bug", my pick from her stories, told a relatable and alienating narrative regarding women's reproductive system (a neatly packaged body horror). 
Ruschelle Dillon's witty and gruesome writing…let's just say I won't look at cats the same way again. Dillon gives the reader a haunting and biting example of jealousy, a journalist who fails to heed warnings, mental illness accompanying a dollhouse, one hell of a Halloween party, and my favorite—song tunes which humor the tale of life and death between a hatchling and a moth. 
Stephanie Ellis's longer yarns, "Painted Ladies" and "Beyond Hope", added not only variety, but depth. Ellis peels away the masks and the lengths women go to retain their beauty—its painful love and loss. She explores corporate irresponsibility and the buried emotions of human connection. I favored "Beyond Hope" with its flavors of Dante's Inferno and the movie Poltergeist.
Alyson Faye's poetry and stories kept me turning pages even though my dinner sat waiting on the table. I heard scratching noises in the walls, I met a dandy of a ventriloquist and his creepy fiend, and I visited a family in a ghost town. Her western horror, "The Blasted Tree" was my favorite of Faye's, and it brought to mind several photographs I have of gangly trees growing amongst nothing else in the barren desert. 
Women have a unique perspective on horror. Most females have a talent with body horror. All four of these writers deserve a place on everyone's bookshelf.
5 out of 5 stars
About the Author
Latest Posts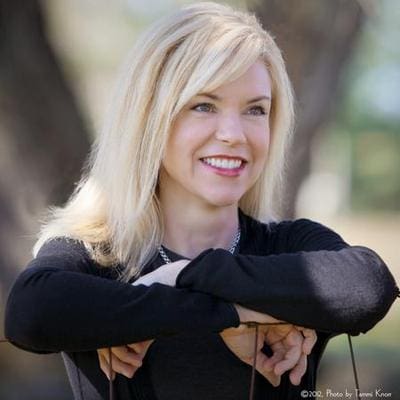 Catherine Jordan is the new review coordinator for Horrortree.com. She's a horror movie fan and a horror novelist, although she edits and writes in many genres. Ms. Jordan has been featured in a variety of anthologies, on-line publications, and print magazines. It was her pleasure to serve as judge for the Bram Stoker Award and for the ITW Young Adult Award. Catherine also facilitates writing courses and critique groups. She credits her five children with inspiring her writing material.
You can follow Jordan's work at her homepage and Amazon.