Epeolatry Book Review: Coffin Shadows by Glen Krisch and Mark Steensland


Disclosure:
Our reviews may contain affiliate links. If you purchase something through the links in this article we may receive a small commission or referral fee. This happens without any additional cost to you.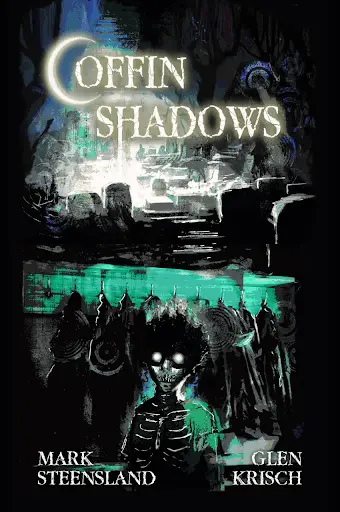 Title: Coffin Shadows
Author: Glen Krisch and Mark Steensland
Publisher: Cemetery Dance Publications
Genre: Occult Horror/Supernatural Thriller
Release Date: TBC 2023
Synopsis: 12 YEARS AGO Janet Martlee's infant son died under mysterious circumstances. Consumed with grief and anger, she ran away to start again… YESTERDAY a 12-year-old boy with dead eyes appeared in her classroom, begging for help. But Janet doesn't believe in ghosts… TODAY her psychiatrist tells her she must return home to confront her past and uncover the mystery of what happened… Only some questions don't want to be answered. And some answers hide in the shadows… In the COFFIN SHADOWS.
It takes a village to raze a child.
Coffin Shadows is a quick and dirty tale of occult horror set in a world recognisable to fans of mid-twentieth-century films like The Omen and Rosemary's Baby. Stories of social unease, private tragedy in the eye of the public and young women's bodies being the property of others. What starts as a clear riff on the ghostly motifs of Don't Look Now and The Shining traverses the tropes of the era: endlessly supportive best friend, perfunctory battleaxe to fail in front of and an unstable relationship with a would-be husband who is apparently perfect. All serve to spotlight the unreliability, or volatility, of our heroine. "No sudden moves…" So, wtf is wrong with Janet?
Haunted by grief and self-doubt, Janet reaches a breaking point of repression and returns at the advice of her therapist to her dreaded small-town family home. Cue a series of ominous breakages: the family home is run-down and boarded up, Janet's mother is living in a trailer park behind a thick cloud of their past conflict, and her father has suffered a fall and a stroke. What unravels is a horrible layer cake of childhood trauma, abuse, and conspiracy. Janet is forced to pause in the shadows, piecing together tidbits of overheard secrets between her mother and the local chief of police. Desperate to uncover the evasive truth of her loss, she chases her nightmarish visions through blackouts into a disturbing twilight zone within her family history.
The book makes for an engaging thriller with some genuinely chilling moments and pleasing misinterpretation-come-revelations. The mother-daughter relationship, and that of Janet and her teenage lover, eke out interesting nuance in their residual warmth, adding poignant realism to their long-encrusted estrangements. There are instincts of love and protection still pushing through the hard shell encasing each character. Janet's self-torturing drivebys past the diner where her son's father works bring a sense of solidity even in their inherent danger; these bonds don't simply break and disappear at the first (or nth) sign of trouble, but live on in their complexities. There is something of an attempt at reclamation of autonomy in her testing the limits of her role as voyeur, taking controlled stares through the glass from the street, watching the man she may have had a life with, until she is caught looking.
It is slightly less satisfying as a ghost story, as Janet never quite gets the tangible resolution she seeks, and we're never quite presented with an interpretation of who the ghost actually is. We're not entirely sure by the end what meaning the title itself conveys, other than a juxtaposition of words peripherally connected to the events. Being the work of two authors and now two different publishers, this iteration could have been developed into something stronger, not least with more close proofreading. However, there's enough here to invest in, especially if you're looking to venture into the shadier side of humanity.
You might like this if you liked Midsommar or The Night House.
Content warnings: (graphic) ableism, gaslighting, conspiracy, cults, incestual rape, hallucination, description of dead child; (moderate) white supremacy, violence, death, injury detail, blackouts; (minor) infanticide, implied SIDS, statutory rape, purity culture

/5
About the Author
Latest Posts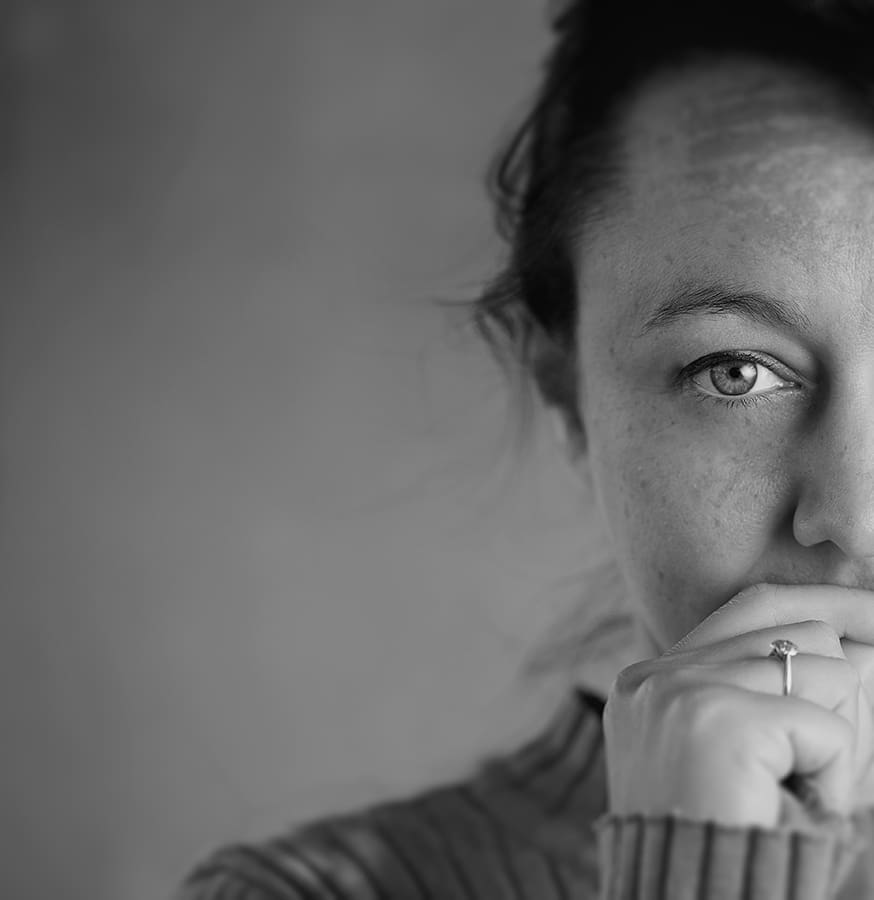 A. R. James (she/her) is a queer, bisexual actor-writer of unsettling entrances and exits in the form of poetry, flash fiction, auto-fiction, screenplays and scripts; co-founder of Sonnet Sisters, Six Lips Theatre and The Podvangelist; and the voice of 3CC0 in Tin Can. Existing works include Unknown (Stairwell Books), Little Irritants (Analog Submission Press) and 100 Friggin' Poems.