Epeolatry Book Review: Alien: The Cold Forge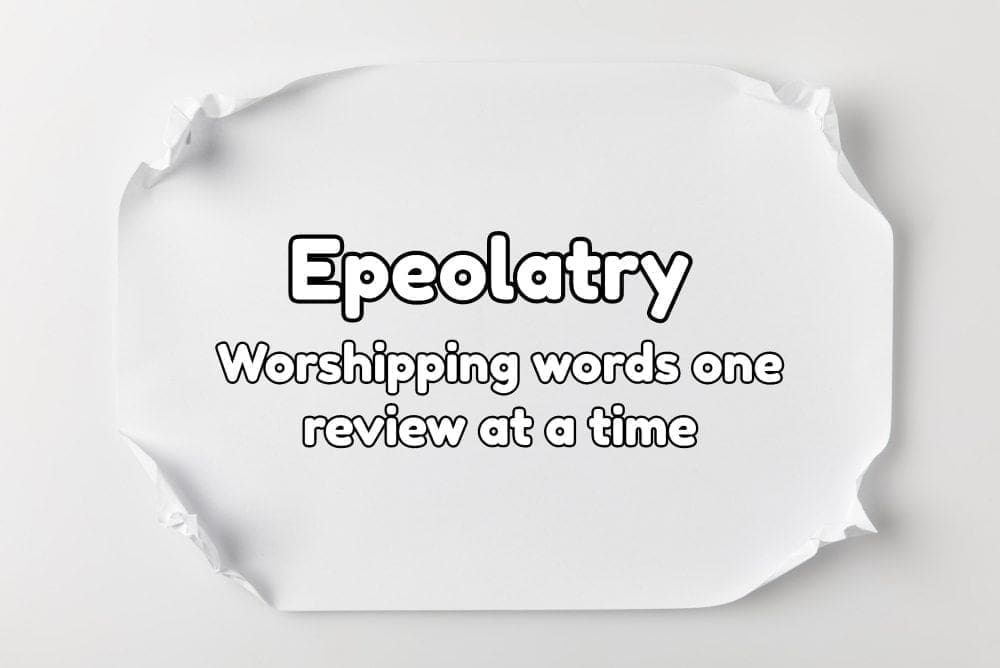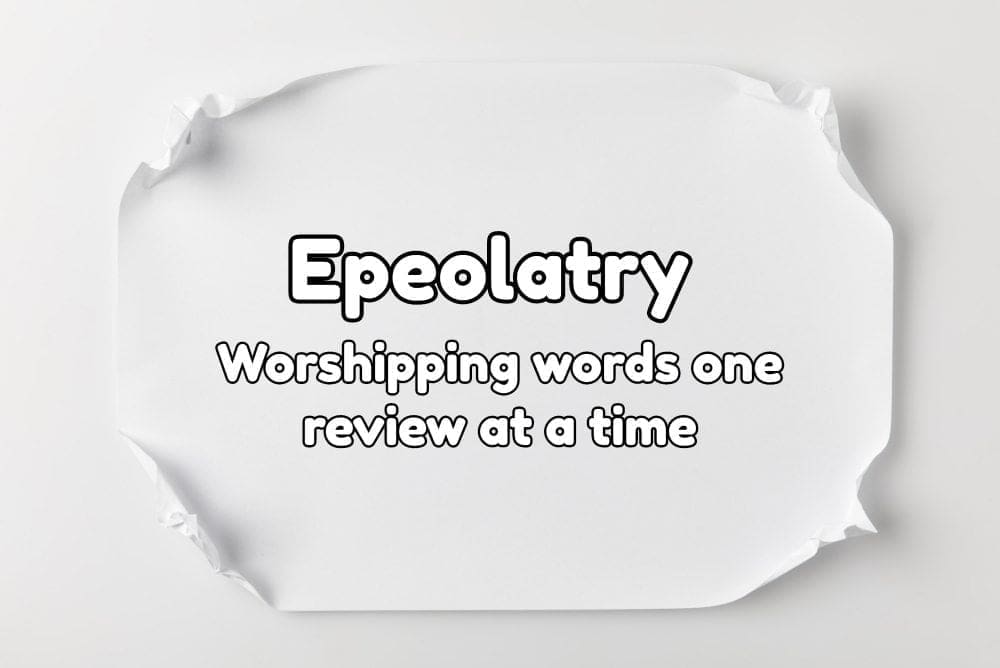 Disclosure:
Our reviews may contain affiliate links. If you purchase something through the links in this article we may receive a small commission or referral fee. This happens without any additional cost to you.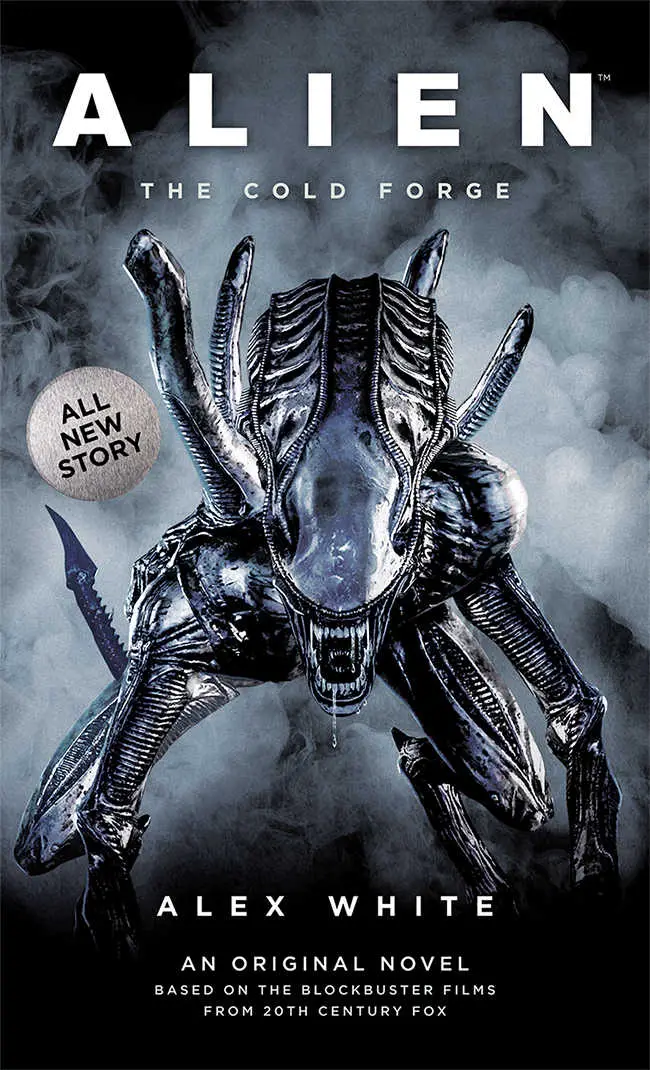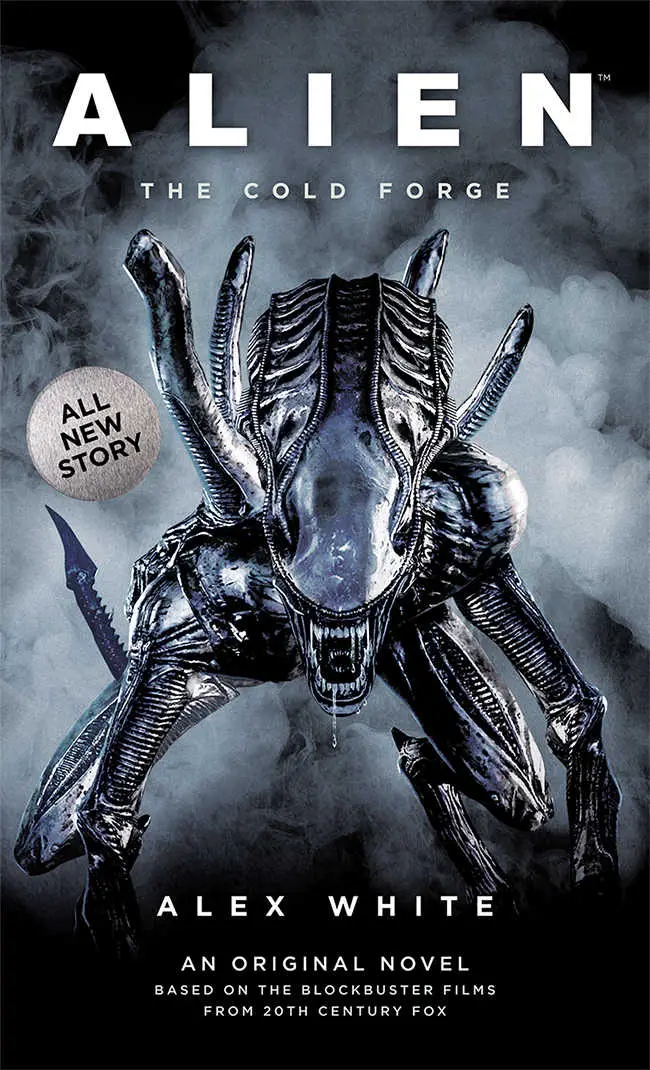 Title: Alien: The Cold Forge
Author: Alex White
Genre: Horror
Publisher: Titan Books
Release Date: 24 April 2018
Synopsis: With the failure of Hadley's Hope, Weyland-Yutani has suffered a devastating setback—the loss of the Aliens they aggressively sought to exploit. Yet there's a reason the Company has risen to the top of the food chain. True to form, they have a redundancy already in place… the facility known as The Cold Forge.
Remote station RB-232 has become their greatest asset in weaponizing the Xenomorphs. However, when Dorian Sudler is sent to RB-232 to assess their progress, he discovers that there's a spy aboard—someone who doesn't necessarily act in the company's best interest. For Dorian, this is the most unforgivable of sins. When found, the perpetrator will be eliminated with extreme prejudice. If unmasked, though, this person may be forced to destroy the entire station… and everyone on board. That is, if the Xenomorphs don't do the job first…
Dorian Sudler knows he shouldn't smoke.
When I was given this book to review, I got excited. It was the kind of excited that only horror fans could recognize. This wasn't any run-of-the-mill space horror book; this was an expanded universe novel in THE space horror franchise: Alien. This is the franchise that has left an incontrovertible mark on popular culture since the 1979 release of the first film, not to mention the veritable scar that H. R. Geiger's grotesque and unnerving alien designs has left on our collective psyche.
Alien: The Cold Forge by Alex White is not only rooted in this lore, it has expertly incubated inside the franchise itself, bursting through its chest as a dramatic, horrific, and harrowing narrative experience.
Firstly, readers who know of at least the first movie will get the most out of this book, however it is not exclusively limited to fans. White clearly has a deep well of knowledge of the lore and draws upon it extensively for his novel. Fans of Alien will be able to see each of the environments and objects—from the retro futuristic computers to the dirty, industrial space station—using only a few but choice words. The Xenomorphs and associated creatures appear in all their gruesome and suggestively phallic glory. Even people picking up an expanded universe book for the first time should be able to imagine the stage upon which all of this is playing.
However, more important than the physical is how the book feels psychologically. What makes an Alien type of narrative is something beyond a few hissy, dribbly, penis-monsters; what makes it is the predatory type of environment. The ultra-capitalist company Weyland-Yutani is the top of the food chain that is the world and everything beyond, and everyone is trying to find their place within that power structure. Lives are lost or ruined, trust is betrayed, and any humanity is abandoned all in pursuit of a profit.
This destruction, as expected, has something to do with the iconic Xenomorphs. The book does not deviate from the seeming obsession that Weyland-Yutani has with these aliens. It is still baffling when company executives, the people that have risen to the top of a world where one's job longevity is always in question, greenlight alien related projects that continually result in slaughter and property destruction on a tremendous scale, all in the name of making a few bucks off. How this is supposed to happen is still vague. But perhaps it's more than that; perhaps those in control of the company see a kindred spirit in the aliens, as one of the main characters eventually does. When the faeces rockets toward the fan with speed and inevitability regarding the Xenomorphs (that is not a spoiler at all, it is expected to happen in an Alien story), it strips away the suit-and-tie façade that people have put on and reveals that the world is inescapably nothing more than those that can survive and those that cannot; brutality is not only encouraged, it is rewarded. It can be refreshing when one's allowed to be one's true self.
Though White's expertise at the rendering of the Alien franchise is not where this book shines its brightest. What makes The Cold Forge a stand-out work is its characters, their interactions, as well as their reactions to the growing madness around them. The "good news, bad news" situations occur at a break-neck speed, and the characters' increasingly desperate and atrocious actions simply makes the reader more intrigued to know that happens next. This is embodied in the two protagonists.
What makes these two protagonists—Blue Marsalis, the genus geneticist with a death sentence from an incurable disease, and Dorian Sudler, the cutthroat and predatory company auditor—such great characters are that they are completely unlikable yet compelling at the same time. They fit perfectly within, and are a product of, the world around them. Even though Blue Marsalis' medical condition, which has given her a pronouncement of doom, should make the reader sympathetic with her, she reacts to her condition in such a way that turns her into more of a monster than the Xenomorphs. But, here's the important part, the reader is still able to empathize with her. Even if we don't agree with her actions, we can see why.
Dorian Sudler is the worst idea of an upwardly mobile company man, and an auditor at that. He has no sympathy towards those he audits and takes an almost sexual pleasure in destroying peoples' lives. This is a person one would enjoy, and be justified in, punching in the mouth. And yet, he is interesting, and intelligent. His machinations are a main driving axle of the story, especially as his mental condition fails throughout the book and he becomes an increasingly unstable psychopath.             
When it comes down to it, each story in the Alien franchise is not about any chitinous monster, it's about people. Alex White's The Cold Forge shows in the most page-turning way that the cold void of space is not only incapable of supporting life, but a person's humanity as well.
You can order 'Alien: The Cold Forge' on Amazon
About the Author
Latest Posts
Carl R. Jennings is a man who sometimes arranges words in interesting ways but, more often than not, they're merely confusing and unsettling. Carl R. Jennings has been published in numerous magazines such as Bête Noir and Grievous Angel, and in several anthologies from companies such Third Flatiron, Shadow Work Publishing, and Gehenna and Hinnom Books. For even more useless information, like Carl R. Jennings' Facebook page or follow him on Twitter and Instagram @carlrjennings.