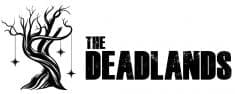 Submission Window: February 1st-28th, 2023
Payment: 10 cents per word, Reprints at 1 cent per word
Theme: Stories that deal with death and what comes from death (see below)
The Deadlands exists in liminal spaces between life, death, and elsewhere. We are looking for fiction that concerns itself with death—but also everything death may involve.
A ghost in a shadowed wood. An afterlife discovered through a rusted door. An abandoned house in the middle of a haunted field. A skeletal figure moving with intent toward something unseen. Death personified. Burials in troubled lands. A raised scythe against a clouded sky. Memento mori. The rivers of the dead. The sprawling underworlds beneath our feet. The Deadlands would love to see stories from a worldwide perspective, different cultures, different approaches to death. We welcome stories from everyone, everywhere. We are particularly interested in works by writers from historically marginalized and underrepresented backgrounds.